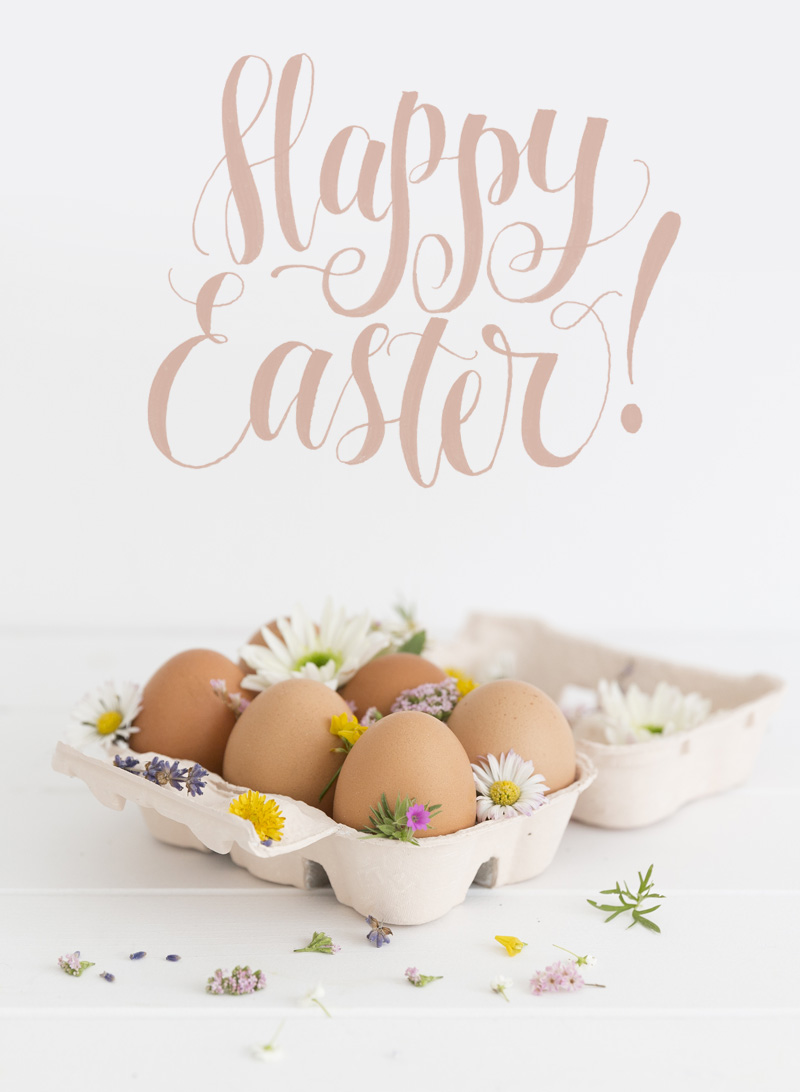 We're counting down to the Easter weekend! While I'll probably be out Easter egg hunting with my little humans, I'm looking forward to some down time this weekend. How about some DIY crafts that can either show off or complement your calligraphy skills? I'm all for crafts that do not take forever to make, and don't cost a bomb either. A long list of materials needed are not very attractive to me (same thing when it comes to recipes… but that's another story).
So I've searched high and low for crafts that would use calligraphy or lettering, and I've rounded up 4 of them. Here are some DIY calligraphy crafts to exercise those maker's muscles!
1 :: Handmade Notebooks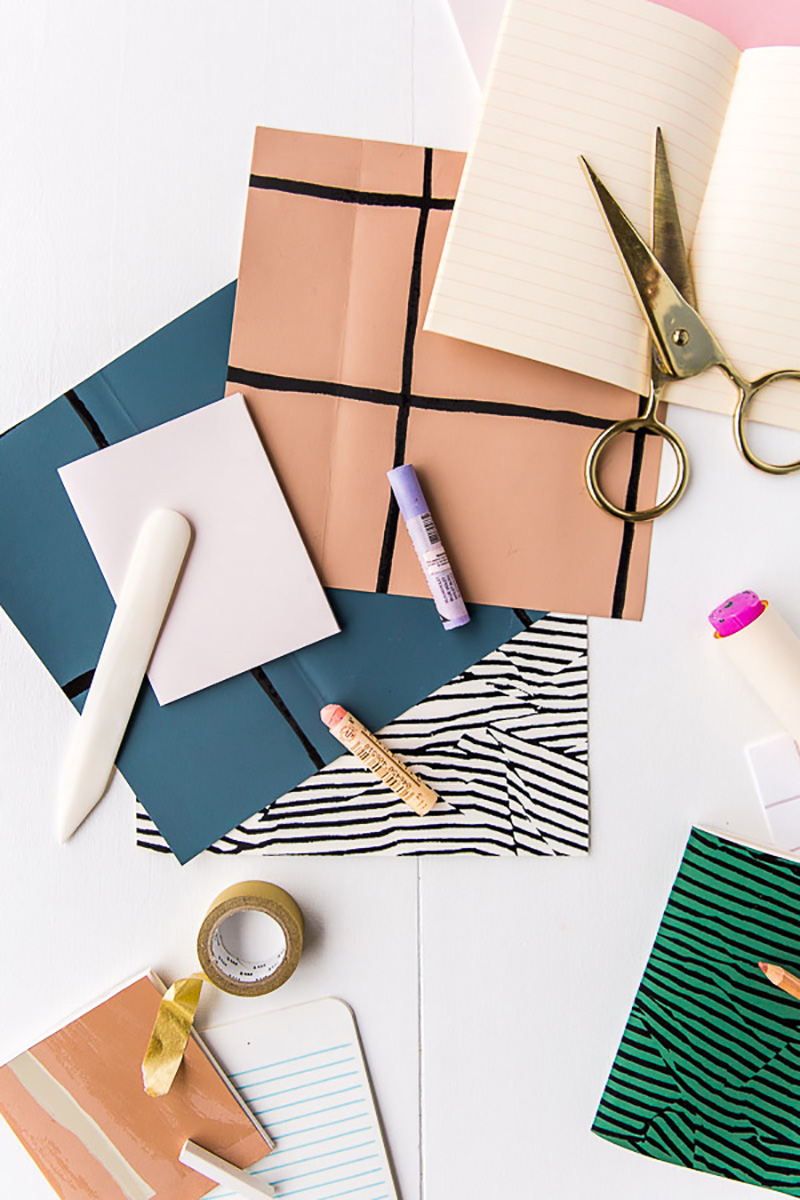 Um, ok, I'm a self-confessed notebook hoarder. I have some that I bought from craft markets ages ago, tucked in the corner of my drawer. It's no surprise that I will be putting this first on the list. Use some calligraphy-friendly paper for your notebook, and you have some pretty practice sheets to carry along. Find out how to make these notebooks from Paper & Stitch.
2 :: Lettering on a Frosted Vase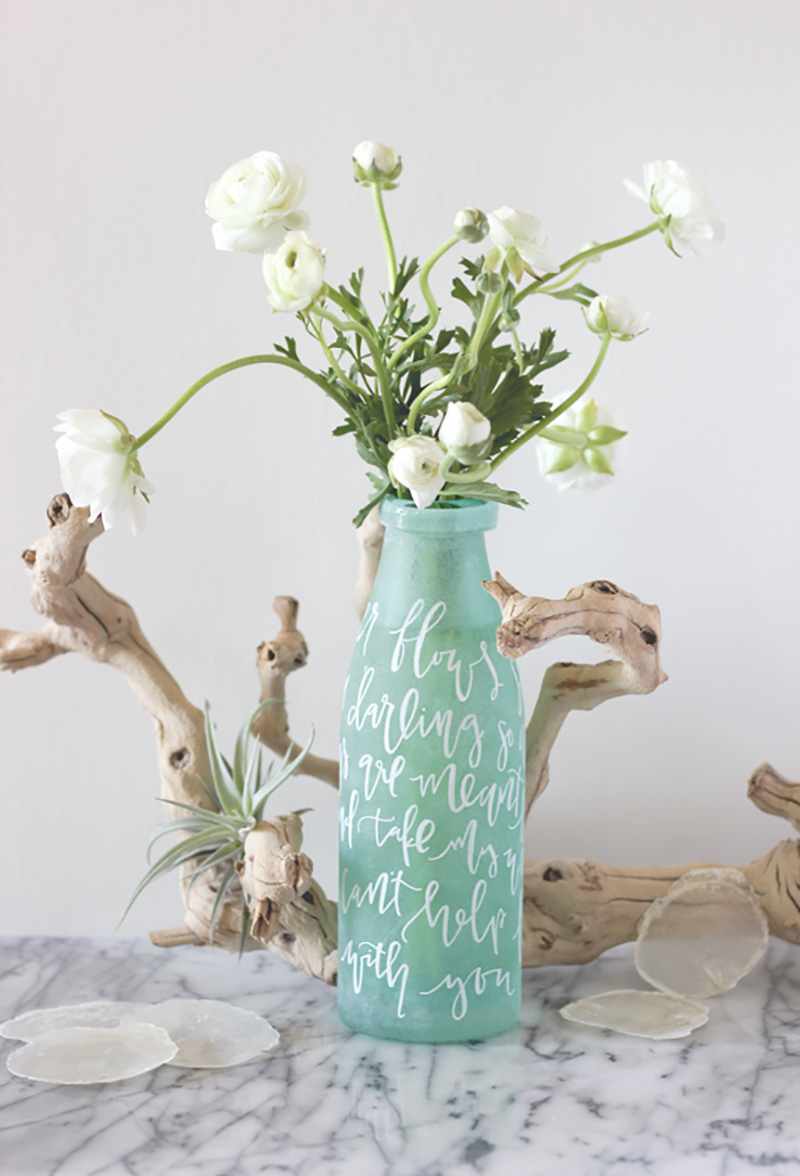 I am in awe at how pretty this is! It sounds too simple, given the minimal tools needed. But it can be a challenge to pencil in those words on a bottle. However, just look at how gorgeous the finished product will be, and I'm sure you'll try it, too. Painting with acrylic and a teeny tiny brush will do the trick. I can't wait to try this myself. Get the tutorial from the Minted blog.
3 :: Paint Watercolour Leaves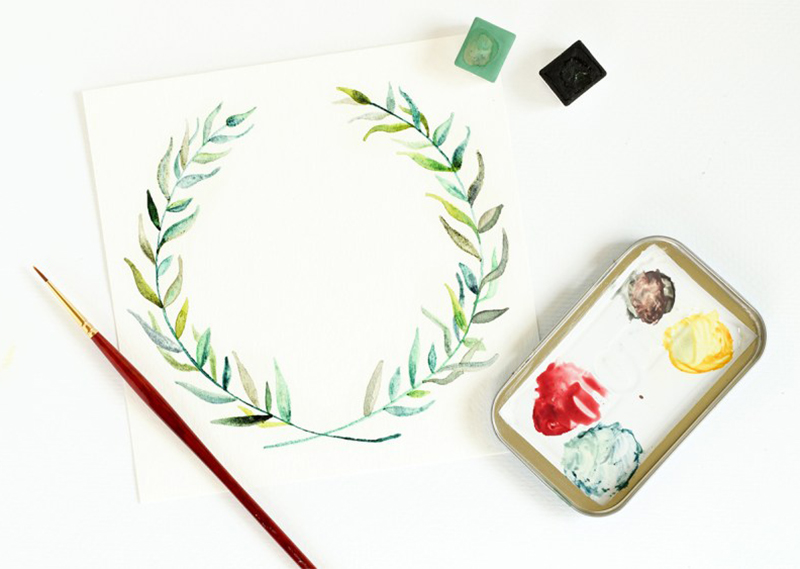 Now, nothing frames calligraphy better than a watercolour wreath. Florals are all the rage right now, but leaves have this subtle look that will not overpower your calligraphy. Learn from The Postman's Knock here (bonus: it comes with 2 more tutorials!).
4 :: Lettering on Faux Leather Clutches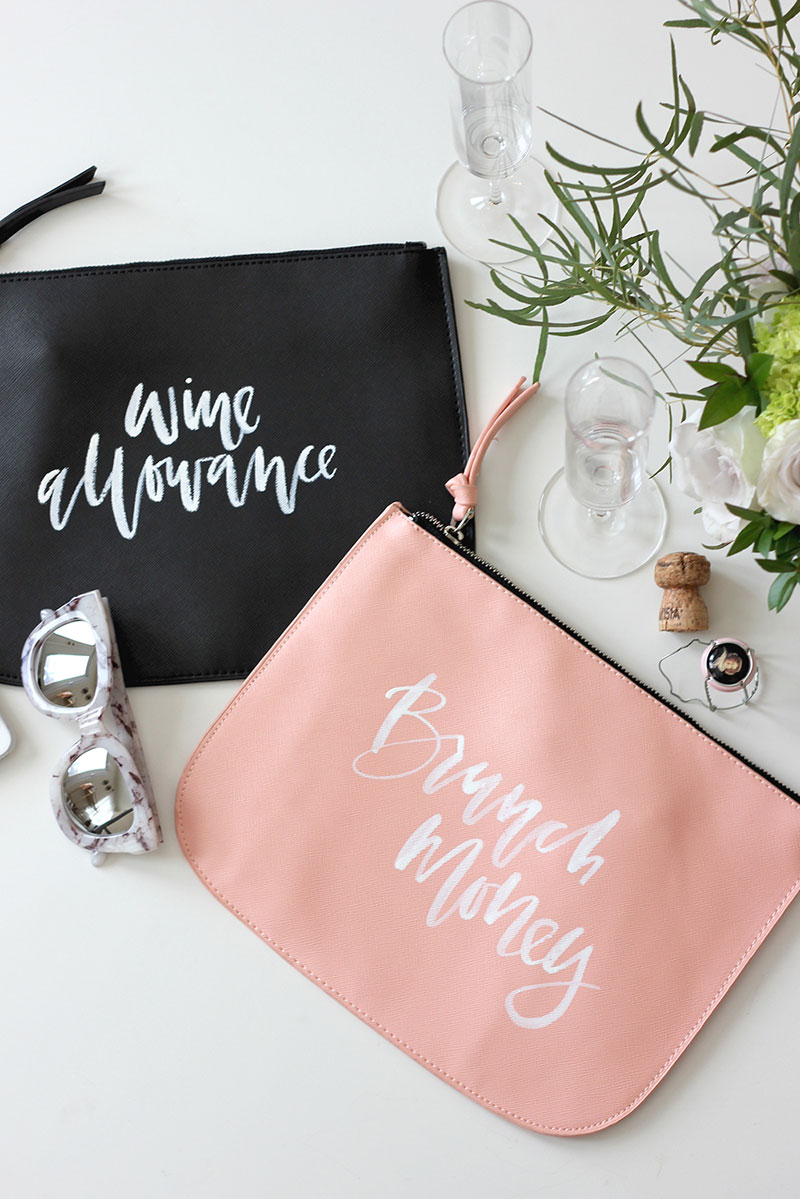 Doing brush lettering on faux leather is a brilliant idea. First, it's faux leather, so I wouldn't really cry if I messed the lettering up (ok, maybe just a little). Second, it's lettering on a clutch. It's a statement piece! Please tell me you'll try it. Learn how from A Fabulous Fete.
That's it! I hope we would all have time to unwind and craft, and spend time with the people we love this weekend. To those who are celebrating, Happy Easter to you!