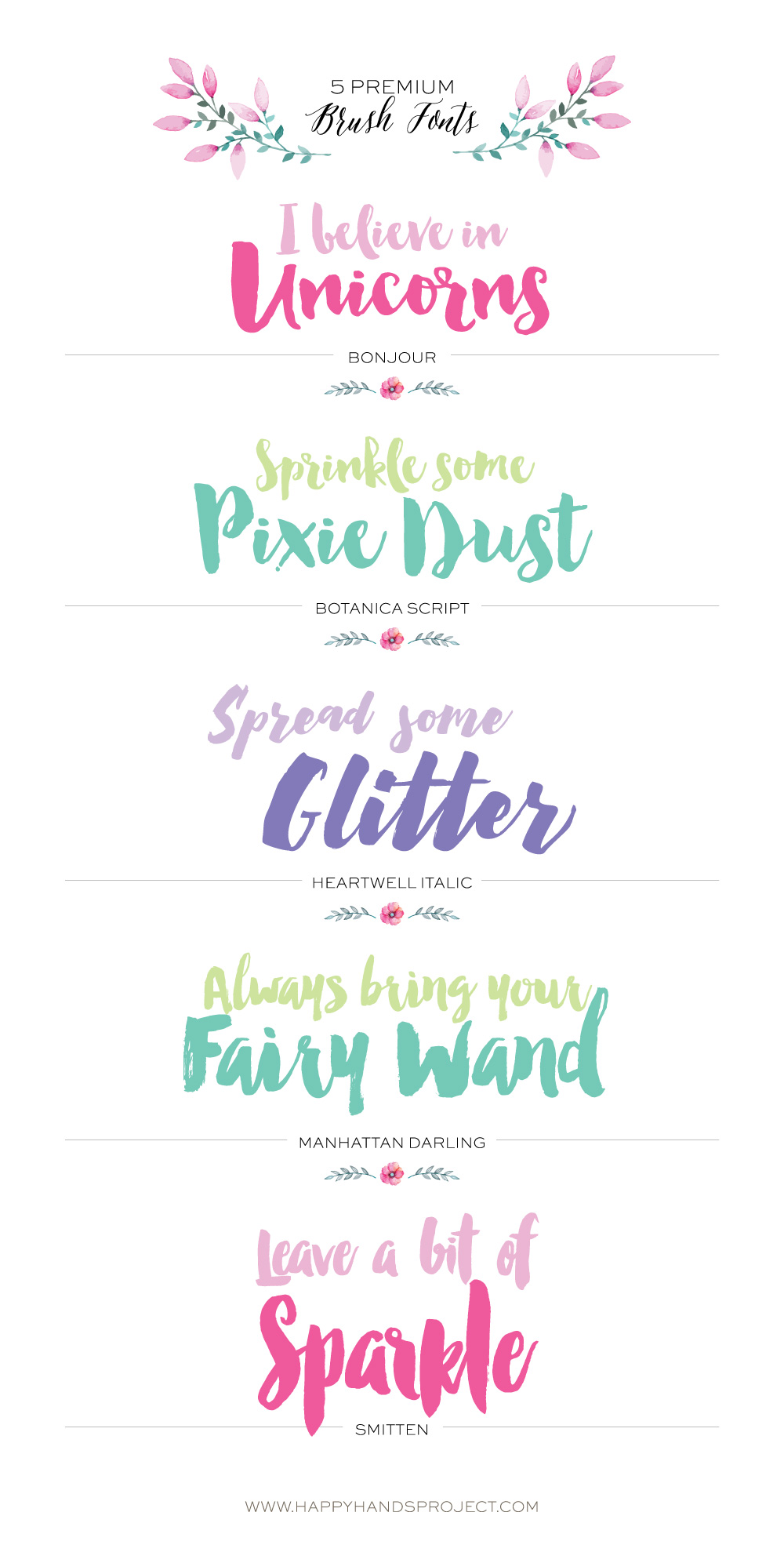 Am I the only one hooked on brush lettering fonts? Everytime I click on Creative Market, there is a vast number of brush fonts for sale. For those who find lettering with a brush a bit challenging, one can always invest in a font or two to make artworks.
After pointed pen calligraphy, I also love lettering with a brush and trying out different styles can be tricky. For the beginner, looking at the structure and letter forms of these fonts can help one understand how these are written. These fonts are so natural-looking and you can even see the strokes on the letters. Talk about organic!
Wish I could give away a font that I have designed myself. But while I figure out how that dream will come to fruition, let me share with you my favourite premium brush fonts so far:
Bonjour by Nicky Laatz
Botanica Script by My Creative Land
Heartwell Italic by Flavor Type
Manhattan Darling by Make Media Co.
Smitten by Make Media Co.
Enjoy!