The latest modern calligraphy class at the library@orchard is by far the BIGGEST group I've ever had. Wow. I'll let you in on the scoop — I was invited to teach 2 workshops at the Library, and I was given this spacious learning venue they call 'Make', with floor to ceiling windows and glass walls. Both classes were sold out, which means more people are interested to try their hand at this craft which I fell in love with so many years ago. library@orchard is by far my favourite library in Singapore since it opened, because it's great for creatives and makers and they got loads of interesting events every month.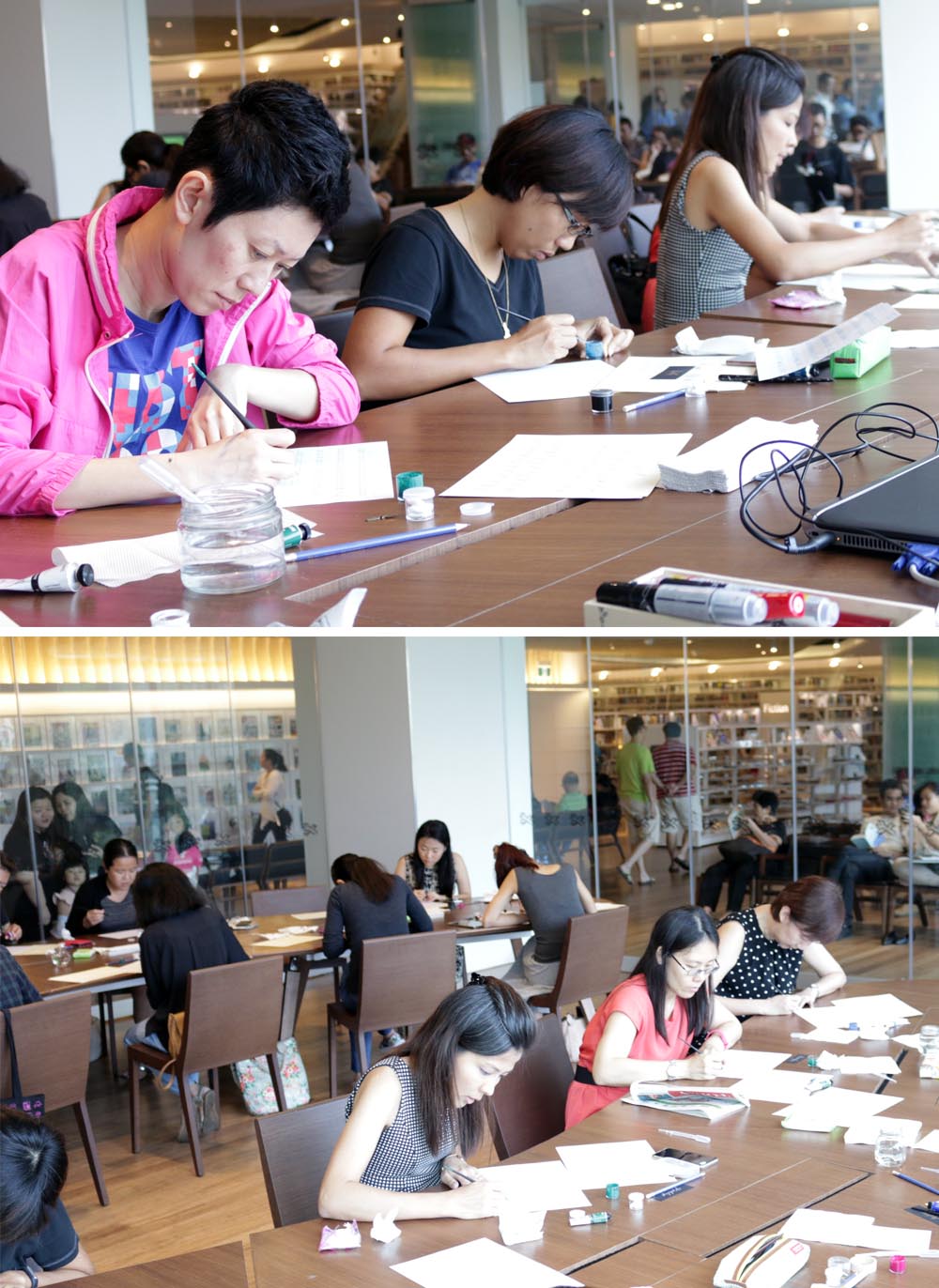 Well, glass walls also meant passers-by can have a preview of what's going on in the class. As with my former Advanced Class, we mixed our own pots of gouache — first with a dark-coloured paint, then with white. Watching the participants write calligraphy with white ink on black is always amazing, because each one has a different style, and it's always a sight to see! We ended the 3-hour workshop writing a short quote on black card stock.
Look at that group shot! I told you our group was huge.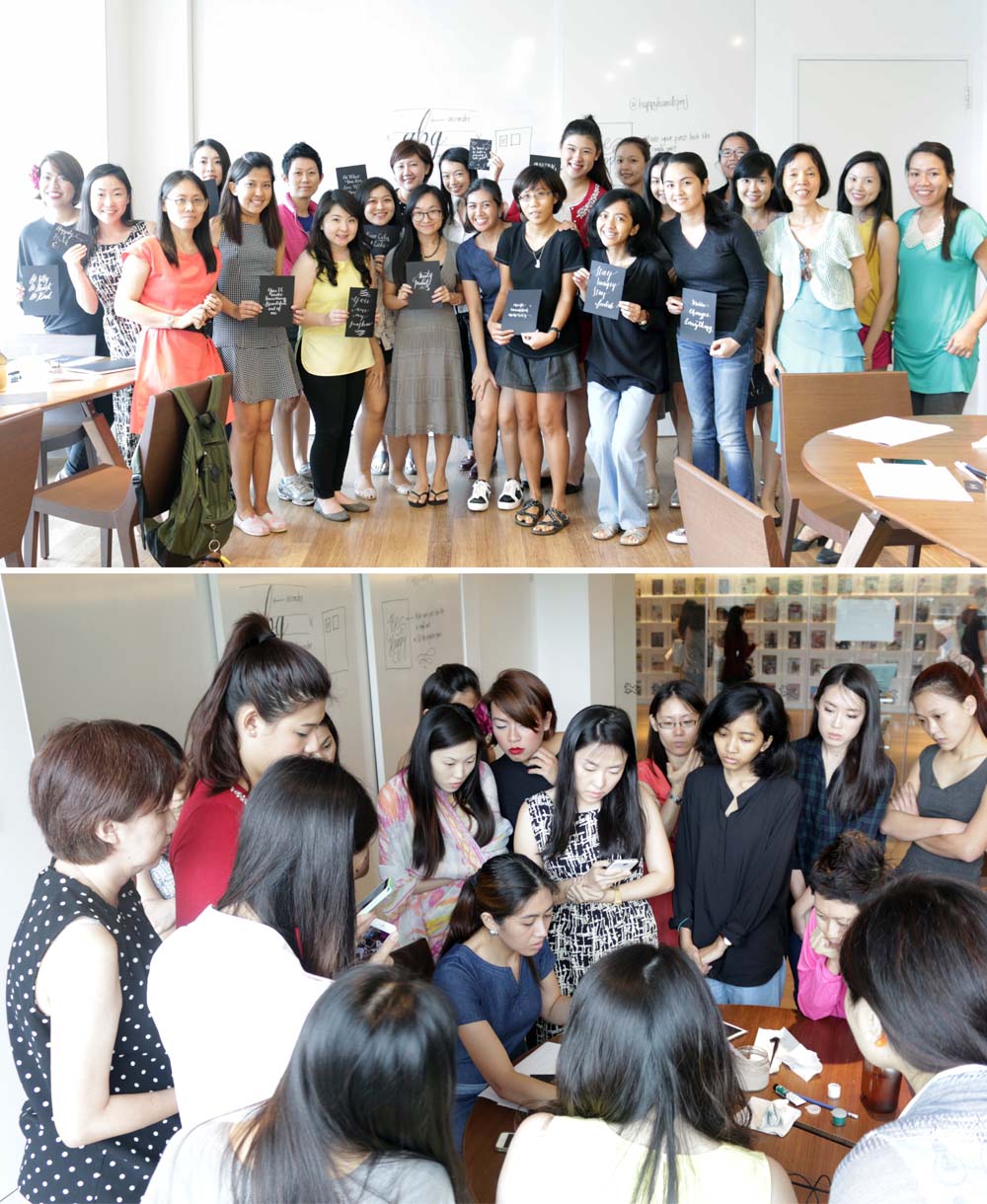 As always, I'm super happy to see familiar faces who have been to my previous beginners' or hand-lettering classes. Hoping to back at the Library for a workshop again, and I don't mind being a student this time. As always, thanks to everyone who came and it's always a pleasure to share the art of calligraphy to everyone.