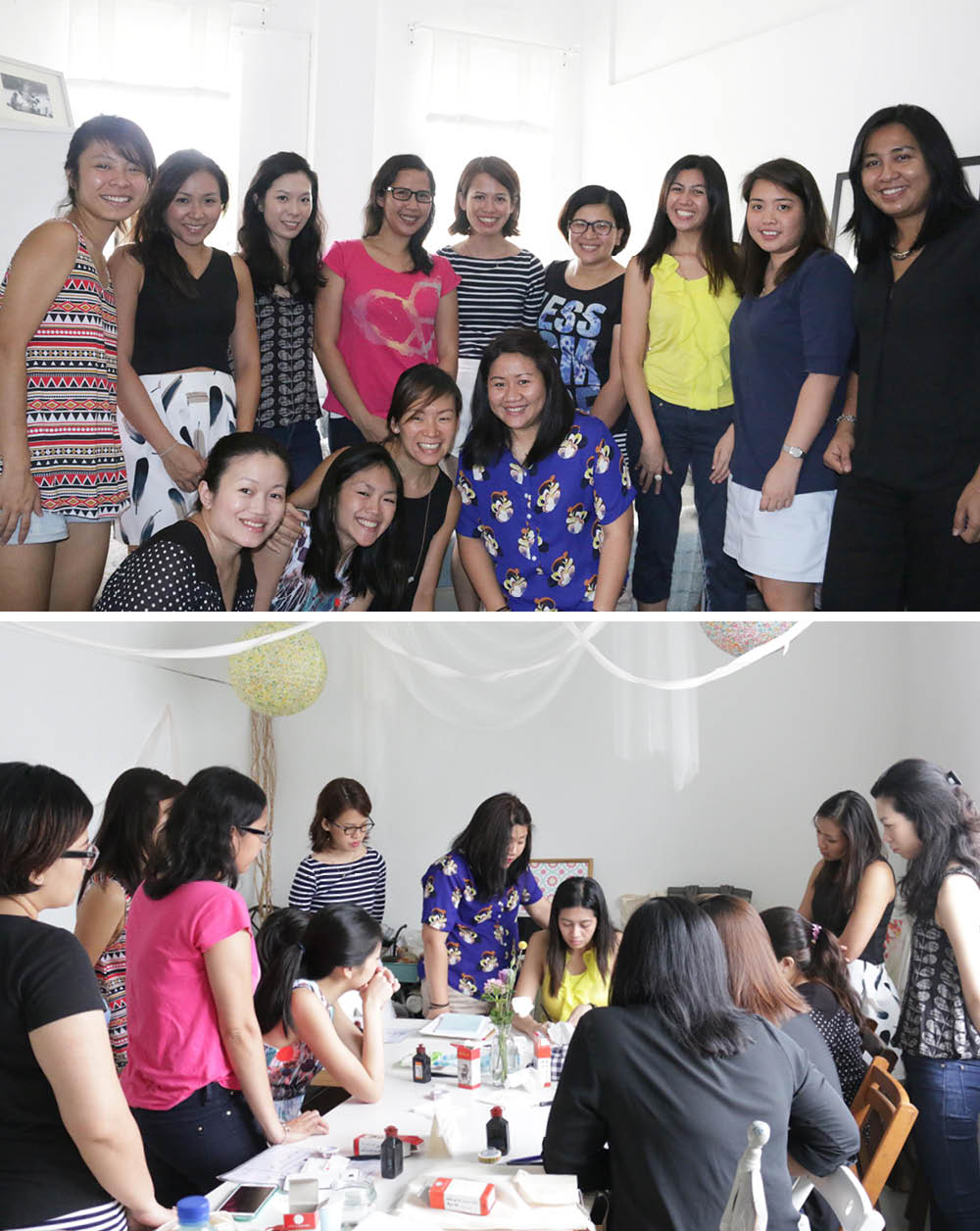 I'm still on a high from last Saturday's Happy Hour Workshop! I think this is the first time that we had 3 Michelles in the group! Who would think modern calligraphy drills would actually be fun? I was teaching myself years ago and drills were a chore (albeit necessary). I'm still quite amazed at how patient these ladies were, even when there were quite a few scratchy sounds, ink blobs and spills.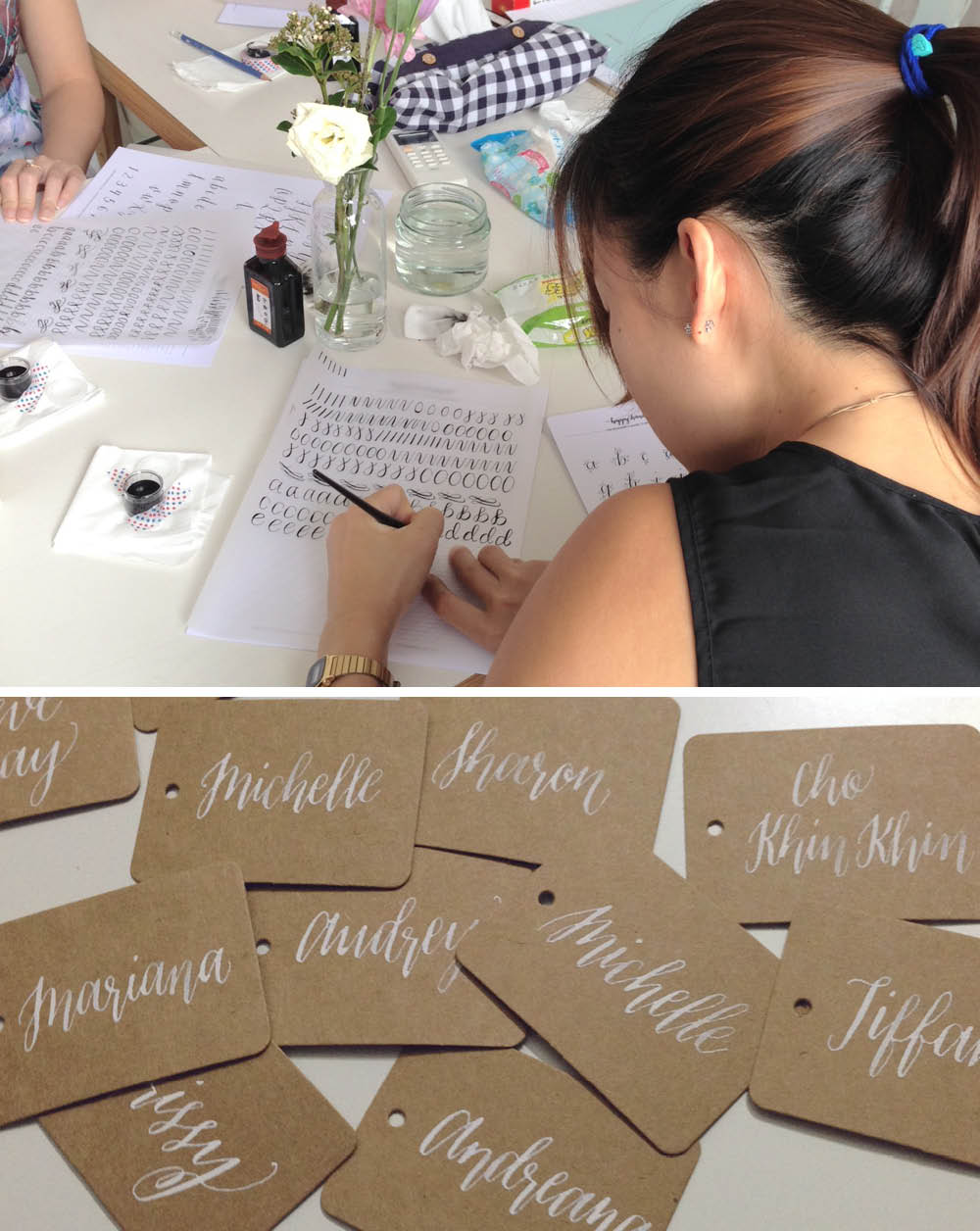 They were all so into writing, it was difficult for me to coax them out of their seats to have lunch! Finally, the smell of Quiche Lorraine and pastries lured them downstairs and we all enjoyed a hearty meal (thanks to Carpenter & Cook, as always!).
I should've known that this group is really into learning modern calligraphy. When I opened the registration for this class, all seats were snatched in minutes. I was in awe!
I've been receiving a lot of emails regarding the upcoming workshops – looks like everyone wants to get into the craft before the year ends! Great news – I'll be having one session specially for those wait listed from this October session. Another will be for subscribers of the Workshop Newsletter, so leave your email address on the right sidebar to get the first dibs. I cannot wait to meet all of you, and I promise to have more classes in 2015.
I'm sending another shout out to Heaven In A Wildflower for having us at her lovely, lovely, lovely home studio.