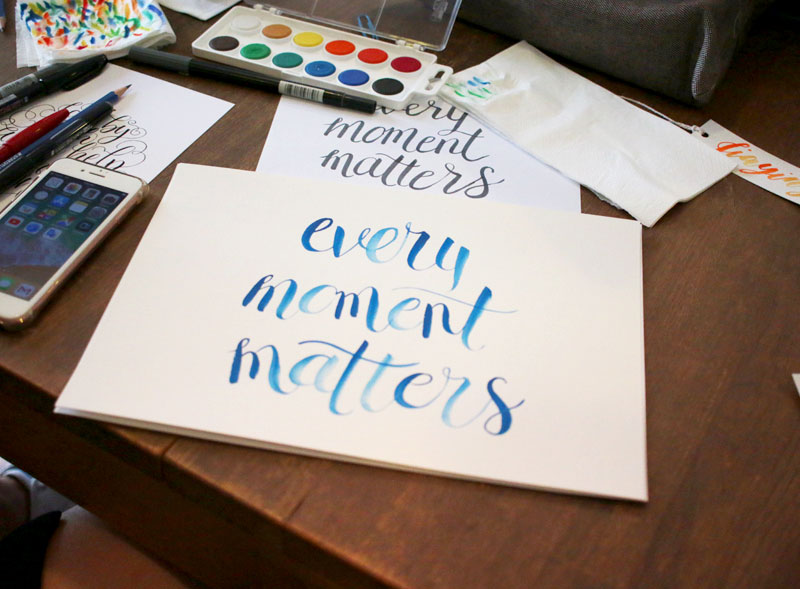 We had all sorts of colour gradients during last month's brush lettering workshop. This is a more relaxed class (compared to pointed pen calligraphy, in my opinion), and a more colourful one for sure.
The latest brush lettering class was all freehand, where the students learned to write thin and thick strokes with my favourite brush pens. After that, writing words with watercolours and a water brush came next. I love the part in class when I show them how to make the colours blend naturally using watercolours, creating the ombre effect… and they fell in love with it instantly!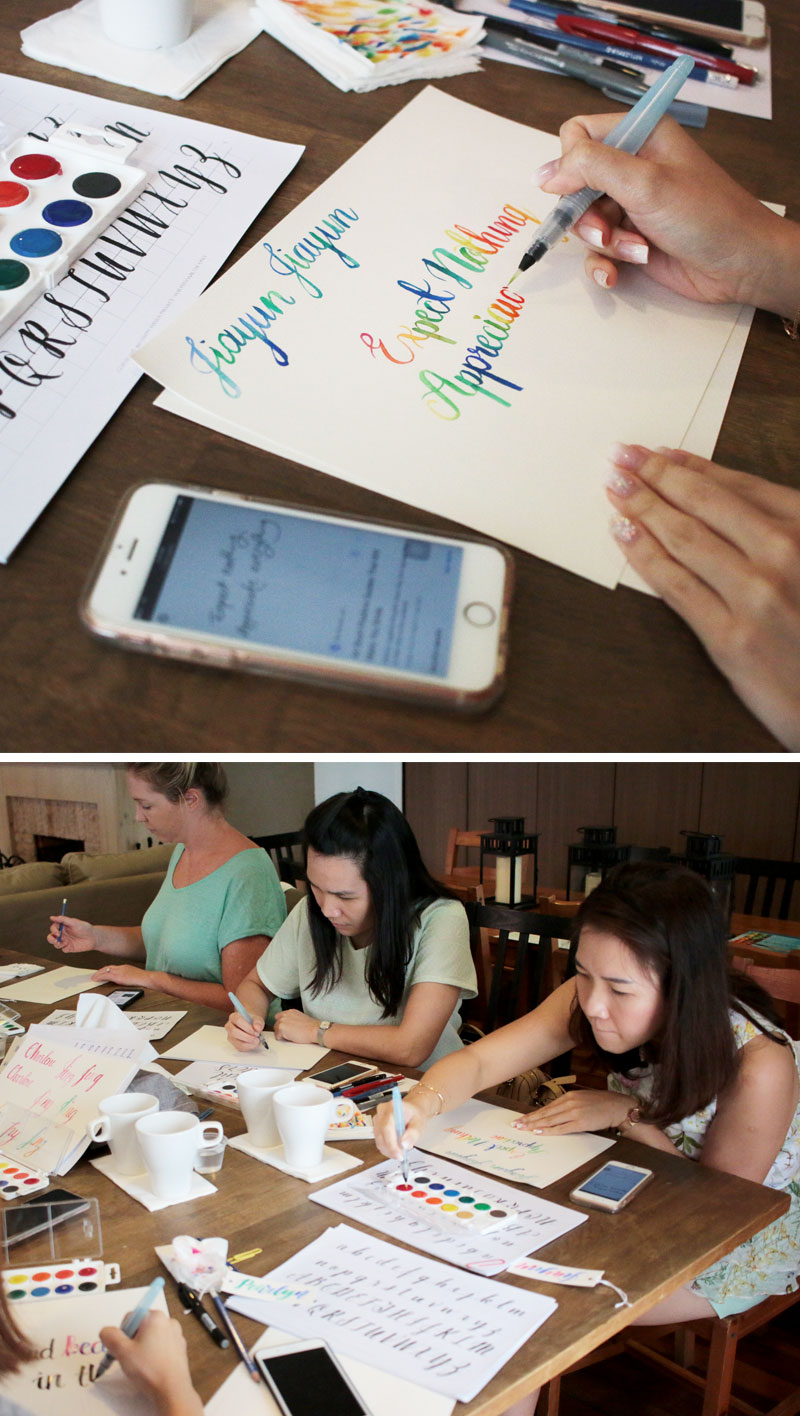 Each one has her own unique style and colour preference, and you'll see that on the photos of their artworks below. The next brush lettering class is still in the works. If you'd like to get the first dibs, you may subscribe to the email newsletter on the right sidebar (no spam, just calligraphy and lettering news!).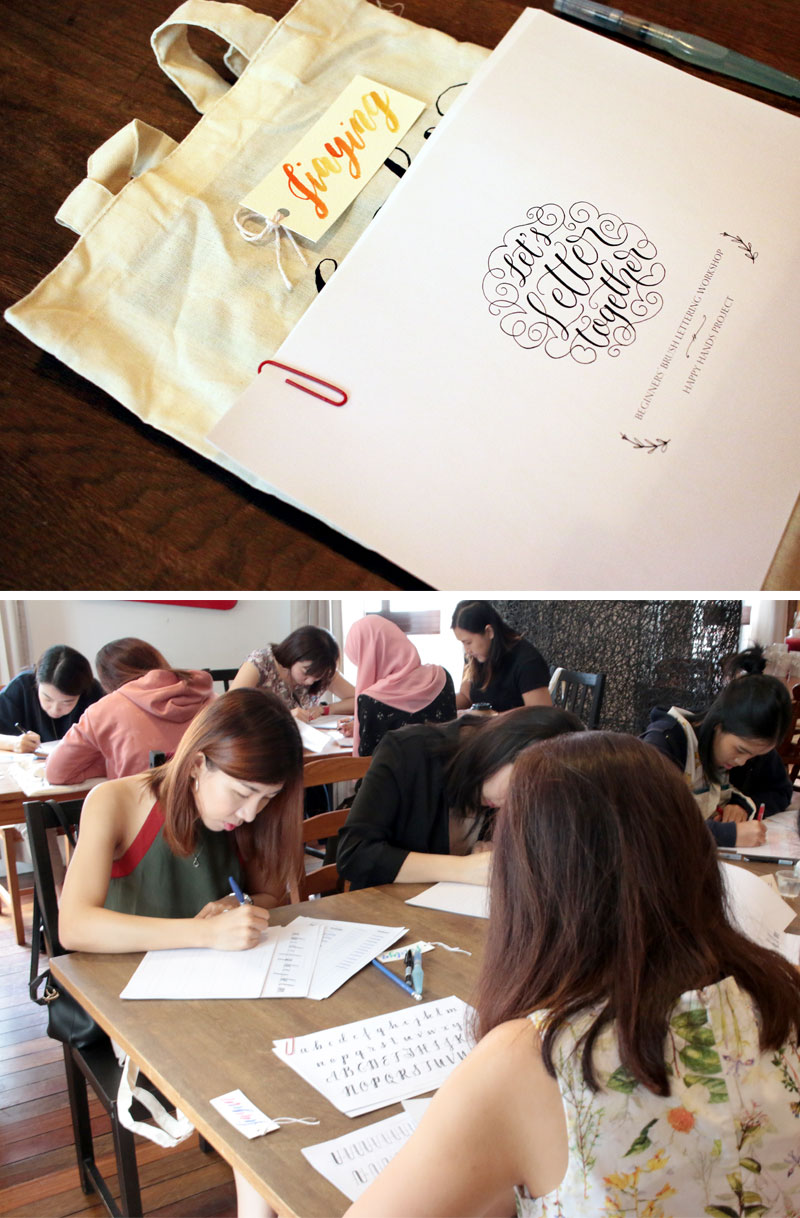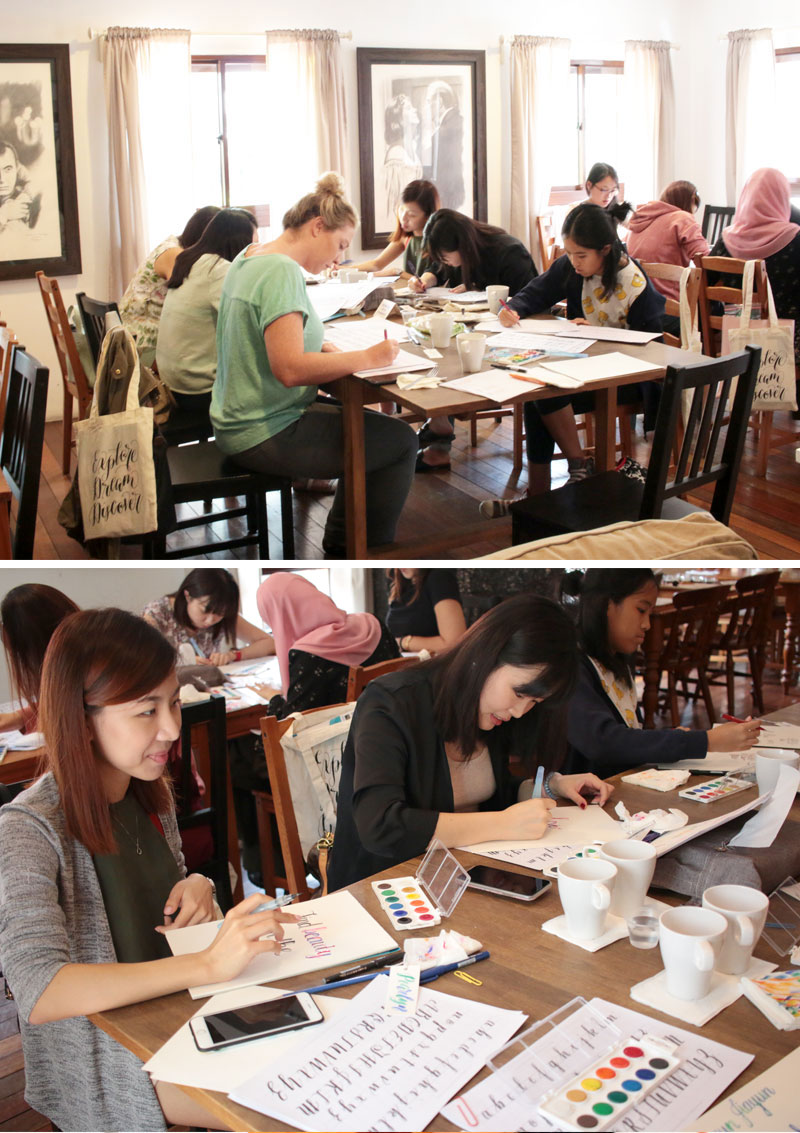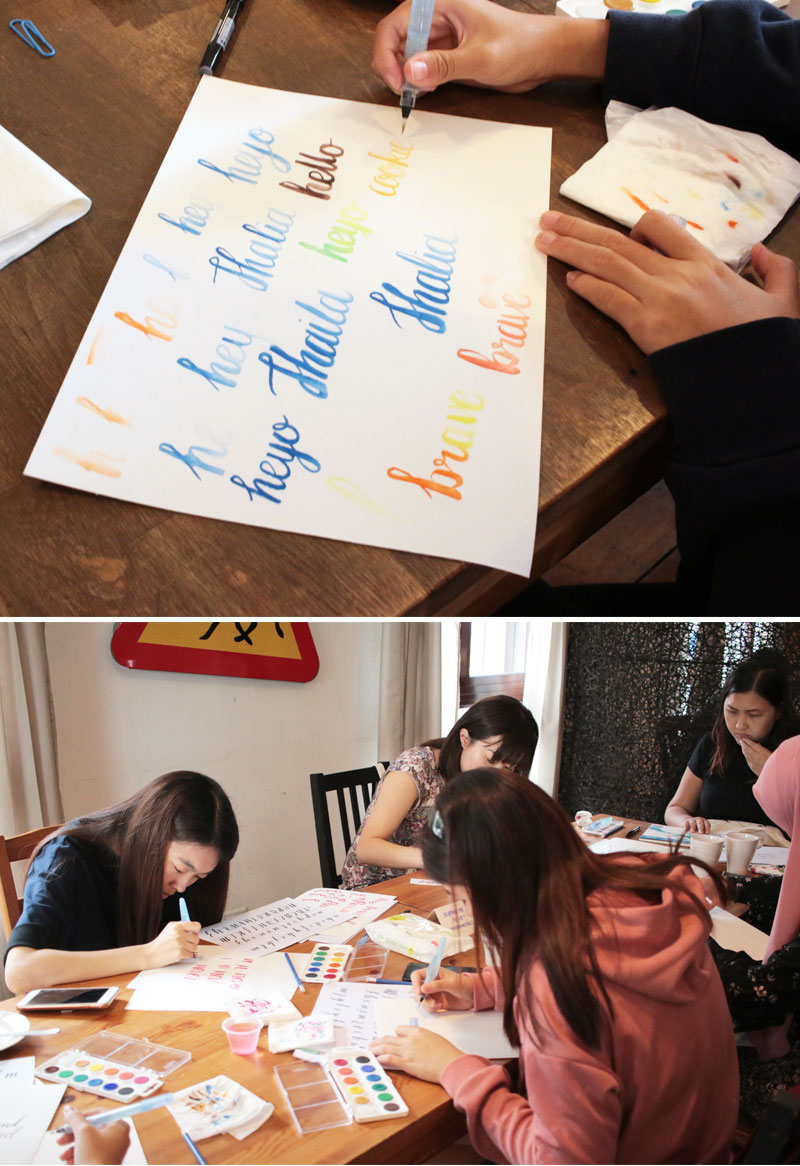 SaveSave