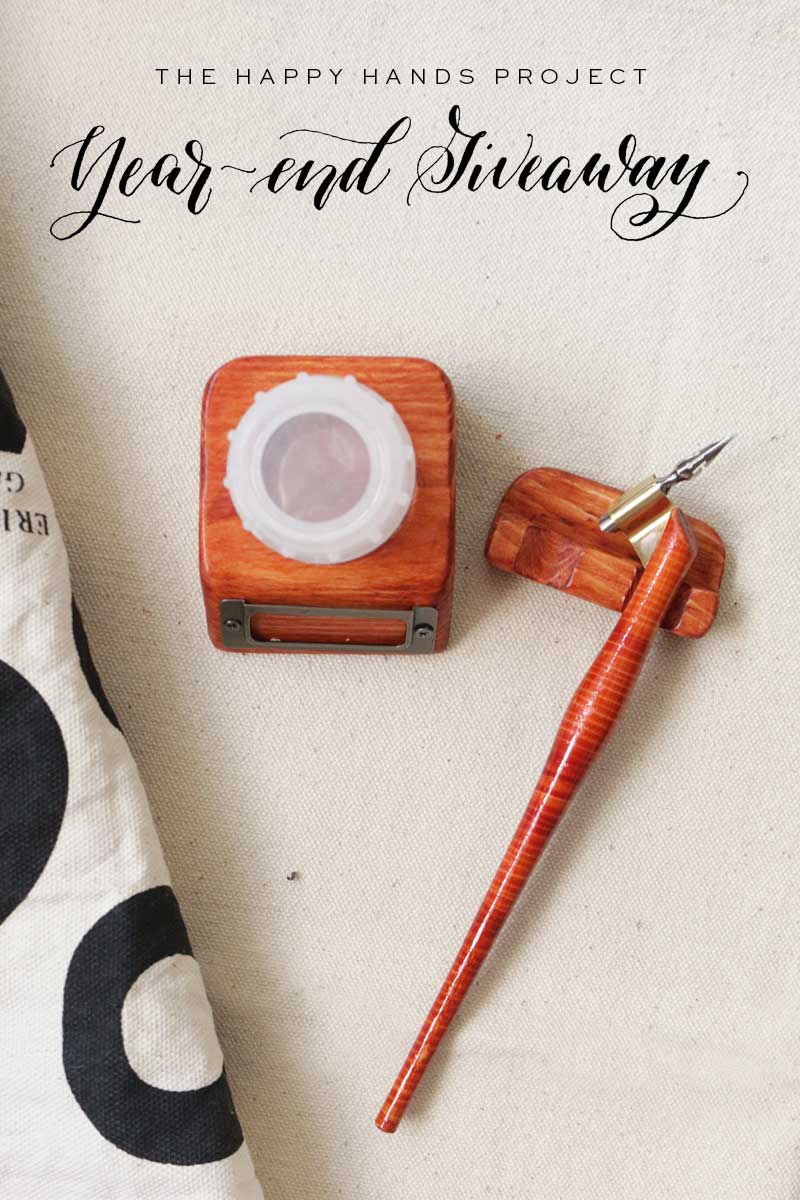 Woot woot! Time for a year-end giveaway! 2016 is coming to a close, and I have to say that this year is indeed a very special one. I have so much to be thankful for, despite the ups and downs that almost made me feel like I was riding a year-long roller coaster. So who wants to win for herself (or himself!) a custom-made wooden oblique holder set?
This year our little family had another addition. The Happy Hour Workshops continued to be extremely in-demand, and I have grown so much just by teaching the craft I loved most. I had my first online workshop (or more appropriately, speaking engagement) over at Modern Thrive. I continued having classes at my favourite studio, The Untitled Space, and said goodbye to it last November. I've had lots of amazing memories in that place, but now I am on the lookout for new workshop venues. That in itself, is another adventure. I adore the wedding invitation suites that I designed this year — thanks to brides who were never short of creative ideas!
Most importantly, my dream of having a Happy Hands Project calligraphy oblique holder came true!
So guys, to give thanks to everyone of you who stuck around Happy Hands Project and continued following this humble blog of mine, I'm giving away a set of the Happy Hands Project oblique holder set, crafted in collaboration with woodworker Mr Keiichi Sato in Japan.
Join in! The set consists of an oblique holder for right-handed writers, an ink jar holder with 2 ink bottles included, and a pen rest. I will ship the set to anywhere in the world via Singpost registered mail. One winner will be randomly chosen on 1 January 2017 and will be announced thereafter. The giveaway opens 14 December 2016, and closes on 31 December 2016.