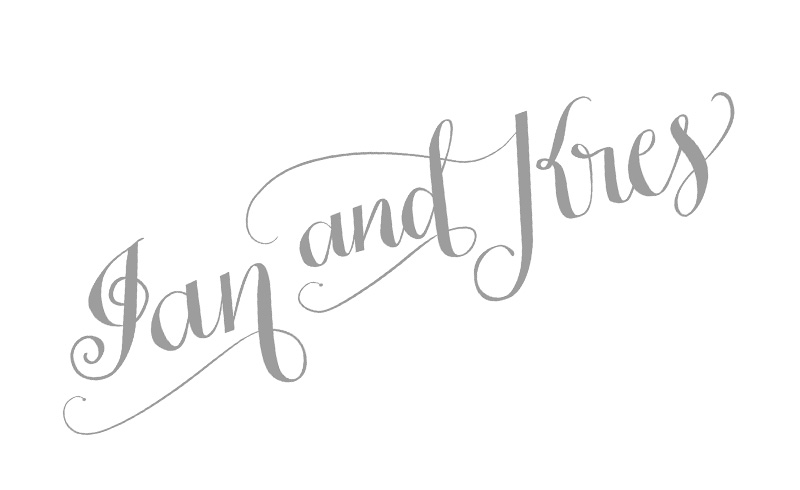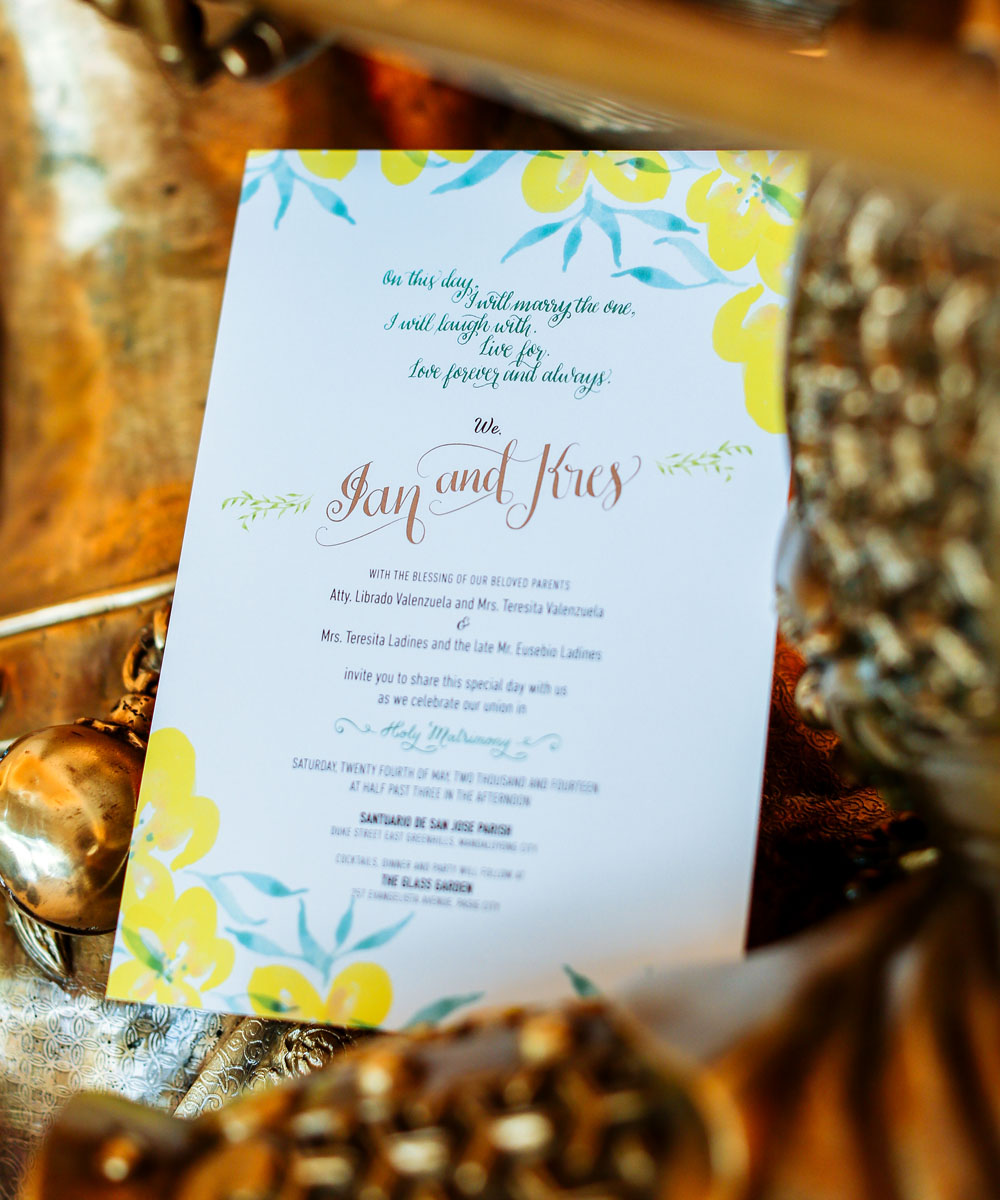 I really enjoy designing for weddings, especially invitation suites. Do you know what I love most about this invite? Apart from the sweet bride being awesome to work with, they actually gave me creative freedom. I got to play around with their wedding colours to my heart's content! I'm very happy to share with you the wedding of Ian and Kres.
We started the design process with the wedding logo, and it turned out to be fairly swirly yet uncomplicated. I used emerald green and sunflower yellow to paint the floral motif that was ultimately used in their Save the Date cards and invitation suite. The best feeling has always been seeing all the elements fall perfectly in place.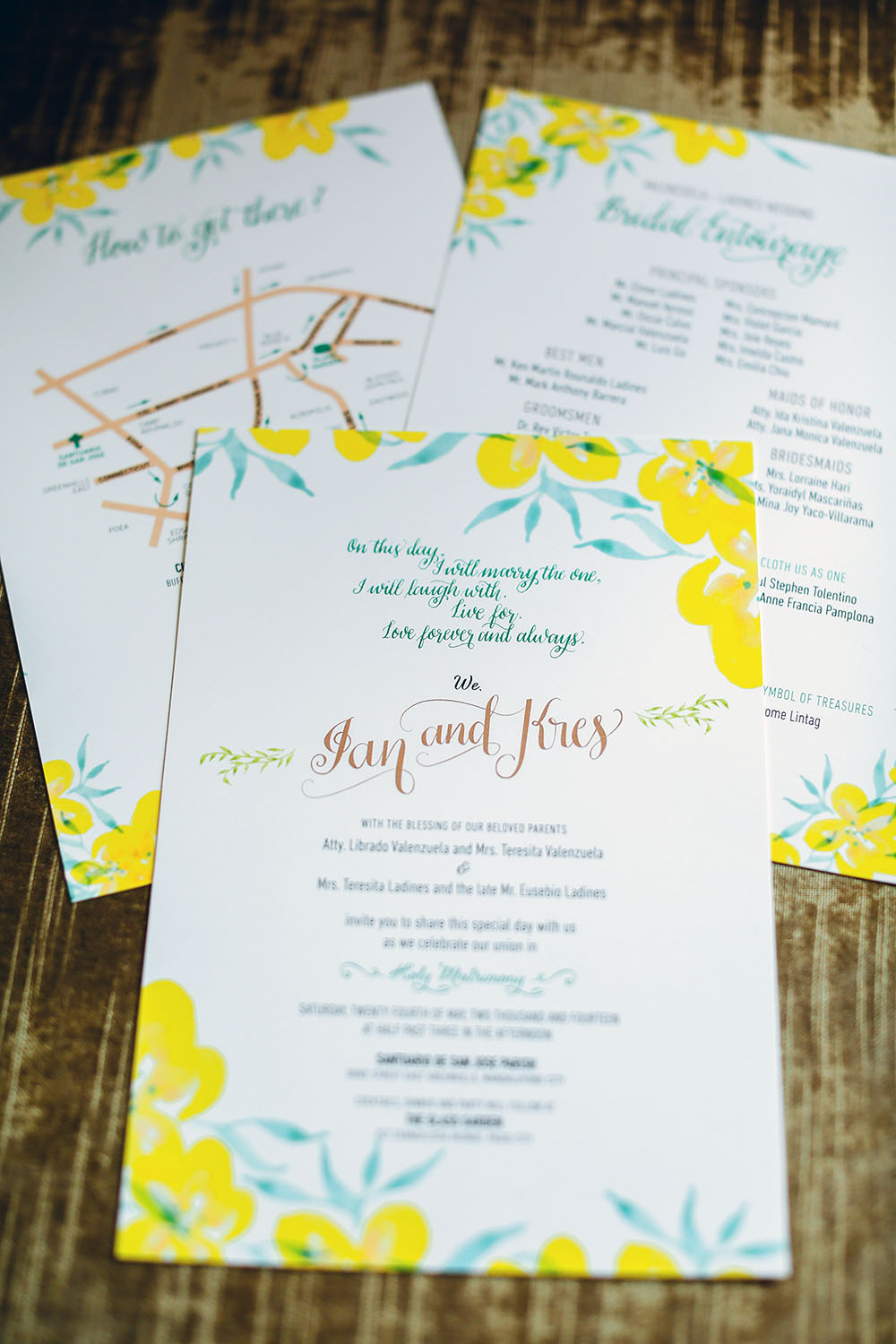 Congratulations, Ian and Kres, it was wonderful working with you! Photos above were captured by Nelwin Uy Photography.