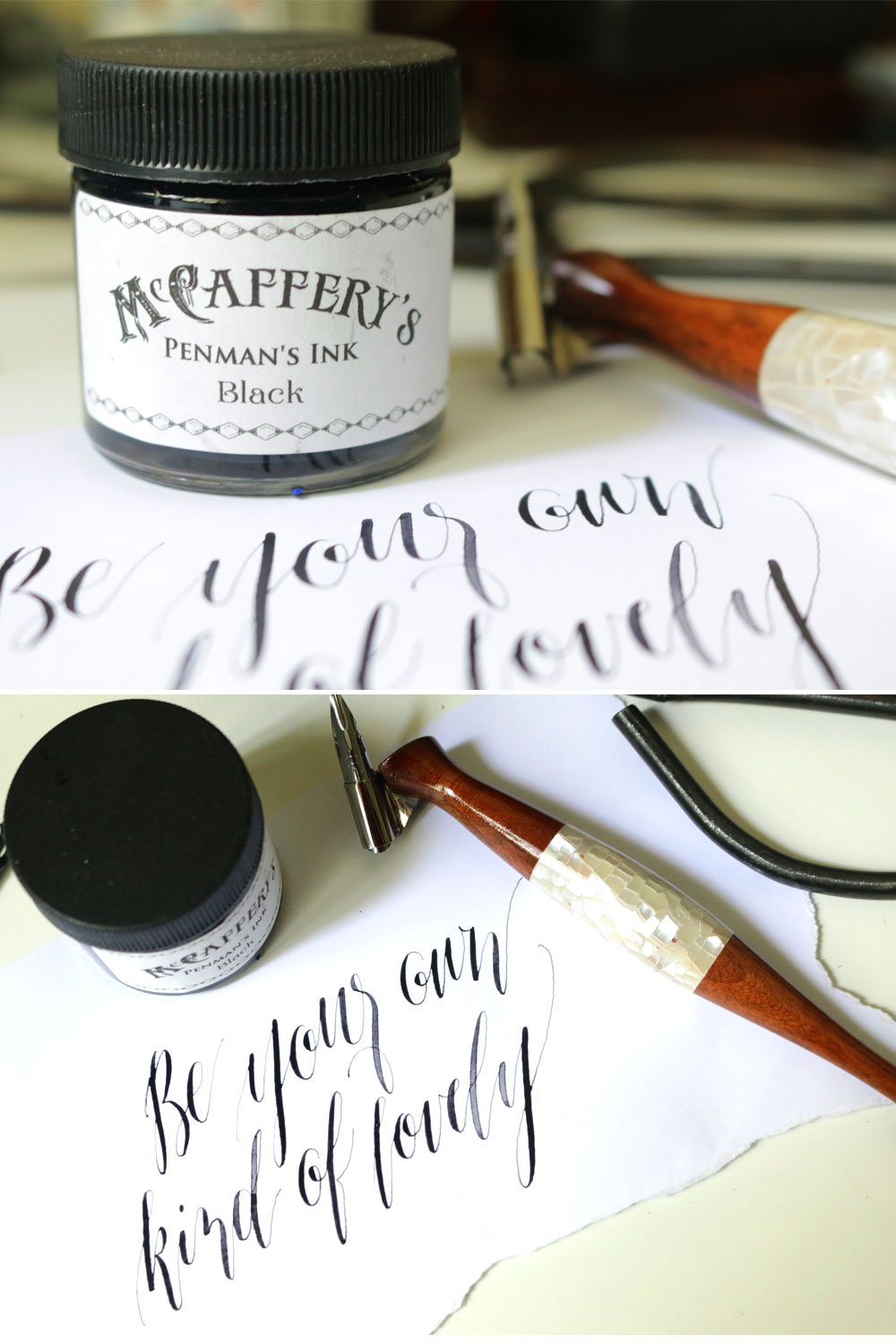 My first impression of this ink was, how come it's so watery? I've always used sumi ink, which is a thicker, darker kind of black than this one. Sumi has the perfect viscosity in my opinion. So the first time I dipped my Nikko G into McCaffery's, I was surprised that not much ink stayed in the reservoir.
I didn't give up, of course. It wrote quite smoothly, but I found myself in another situation. The ink wasn't black enough! How can this be penman's black if it's a weak grey? I waited for the ink to dry, and realised that the ink actually gets darker as it dries. Problem solved! It still has slight gradients just like walnut ink, specially on the downstrokes, but I liked the effect nonetheless.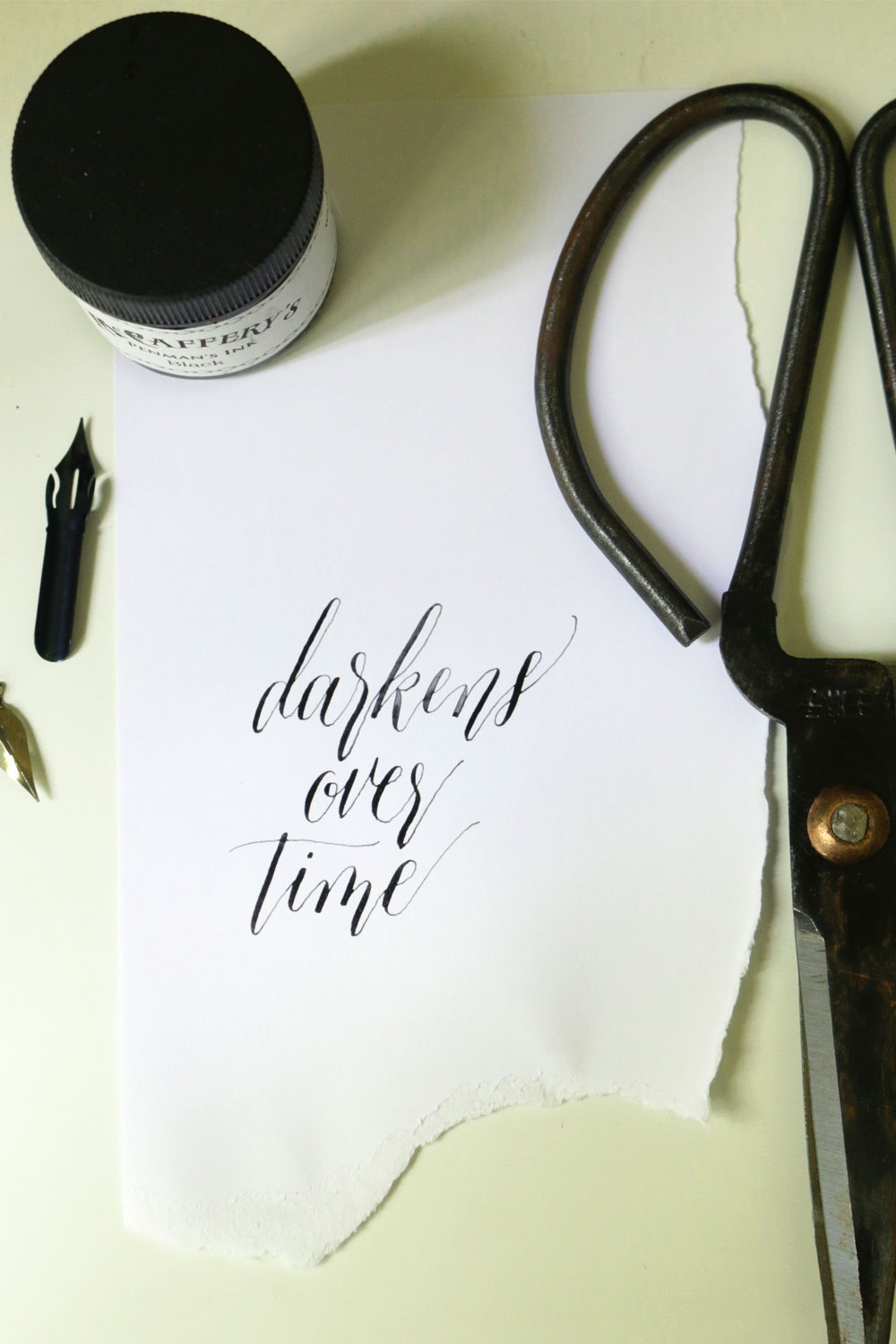 Another good thing about this ink is that it's super smooth to write with. It behaves like Higgins Eternal, but with a 'silky' flow. It gives super fine hairlines that you won't get with sumi ink. Though I wouldn't recommend this for artwork that you will scan eventually (your scanner might not be able to catch the hairlines), it's a lovely ink to write with. It gives your calligraphy some character, and it dries beautifully.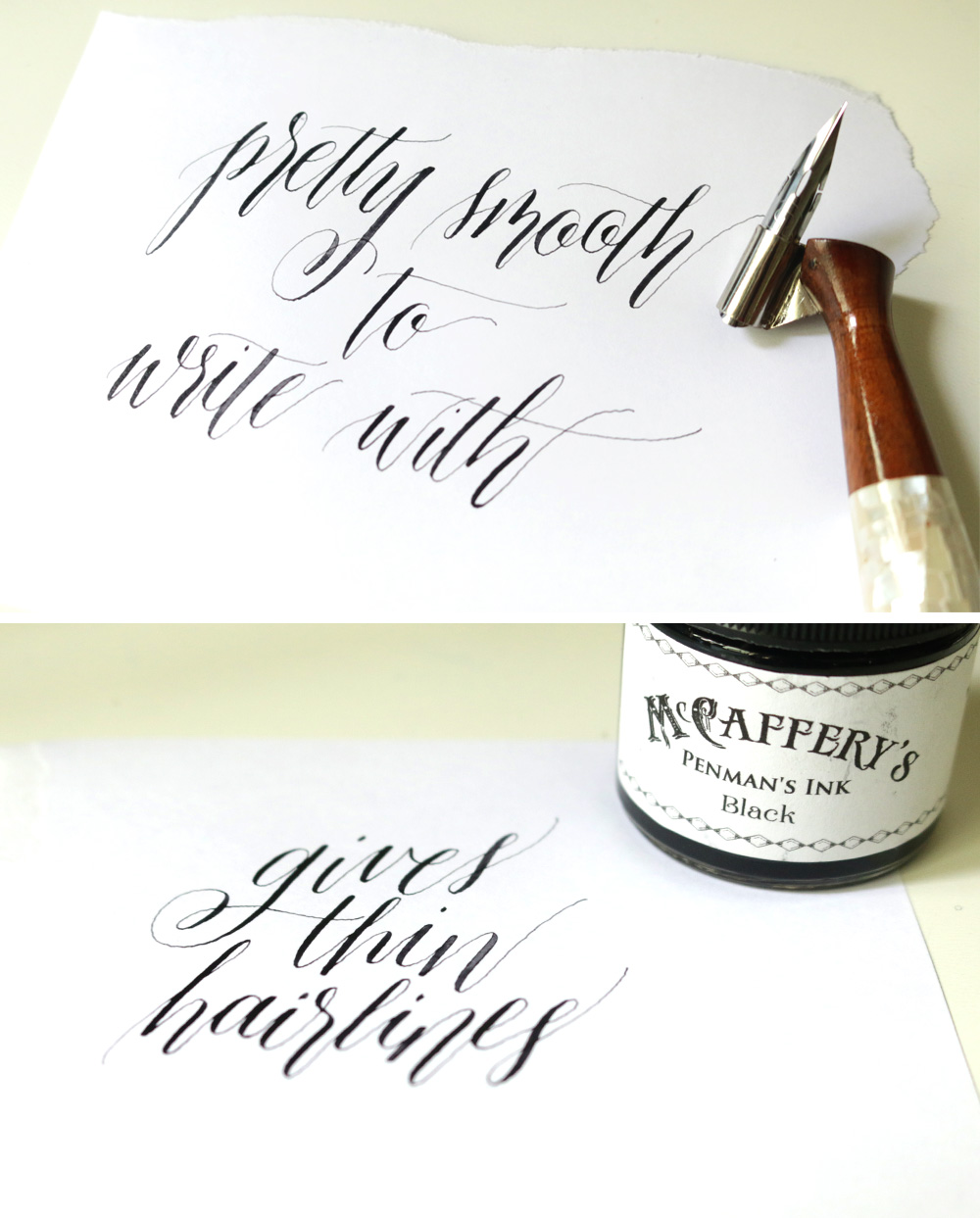 The only downside is that you need to wash your nibs with water right after use — which was a bit difficult for me because I leave my nibs to dry for hours. McCaffery's ink would eat your nibs, so make sure you wash it after use.
The verdict? Smooth, silky, deep grey ink, that gives my calligraphy some character. I would definitely recommend this ink.