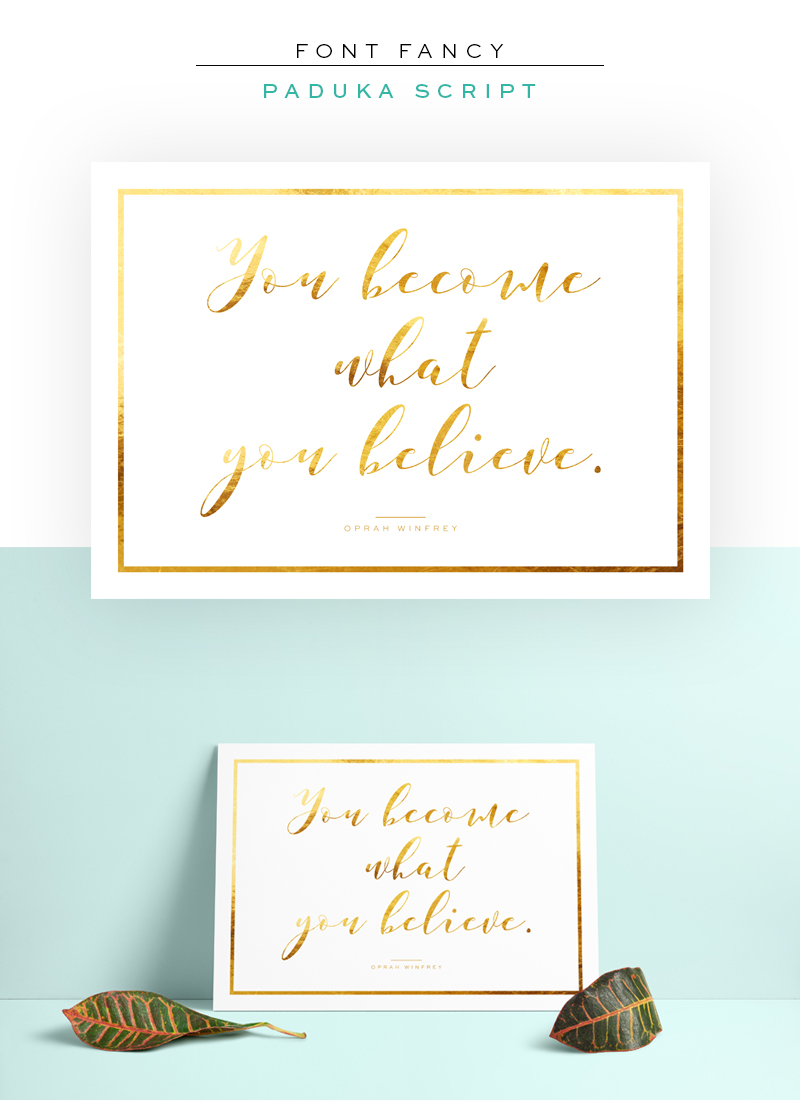 Calligraphy and brush lettering fonts are everywhere these days. No complaints here, but because of the sheer volume of fonts, it's been really difficult to find a high quality free font. Yep, there are lots of high quality fonts out there — those with good kerning, clean shapes and nice letter forms. But free? That one's rare.
Have you guys seen this beauty? This is Paduka Script by Siwox CoreLine Type.
It's a fluid, pointed pen style script that dances up and down the base line. It looks like it has been scribbled nonchalantly, without a care in the world. The letters are delicately crafted, I could almost hear the nib very lightly touching the paper on the upstrokes.
Paduka Script is free for personal use and is available for download here.
Oh, and look! I made a shimmery printable. Add some sparkle on your wall today. Have an amazing day, everyone!