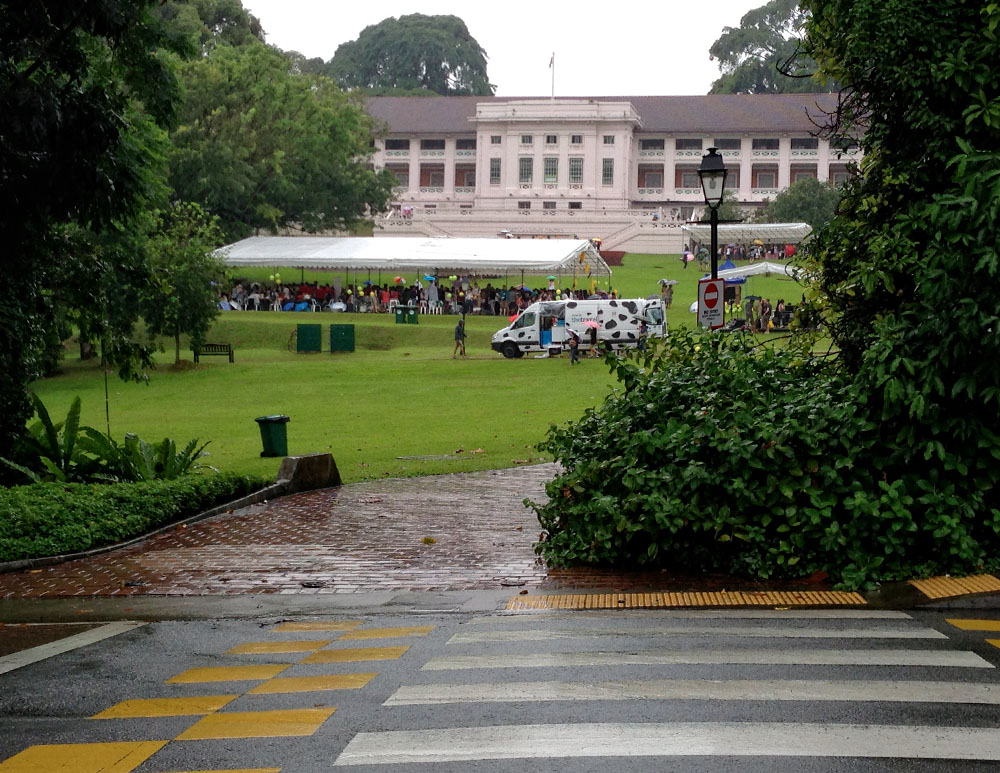 I have to be honest about this. Handmade Movement Singapore's inaugural craft fair made me giddy with excitement from the moment I learned about it – until days after it was over. See, I'm the kind of person who loves to shop. I go to flea markets, I shop for clothes even when I tell myself I shouldn't… you get the picture. But this was my first craft fair visit. My first!
It was dark and rainy that day, the 19th of January, 2013. My husband and I trudged among puddles and muddy patches of grass to Fort Canning Green. I was amazed at how packed the tent was. Despite the heavy downpour, a lot of people still made it!
I specially loved the paper products there, but there were so much more – jewelry, baby clothes, hair bows and bands, pet clothes, food, pens… it was packed with handmade goodness! I went around and chanced upon Momo Shamu. My favorite item? Definitely the customizable camera bag. I will order from Momo Shamu when I finally buy a new cam! Aside from the fabric items, there were also some jewelry. I bought this oversized glittery ring in mint.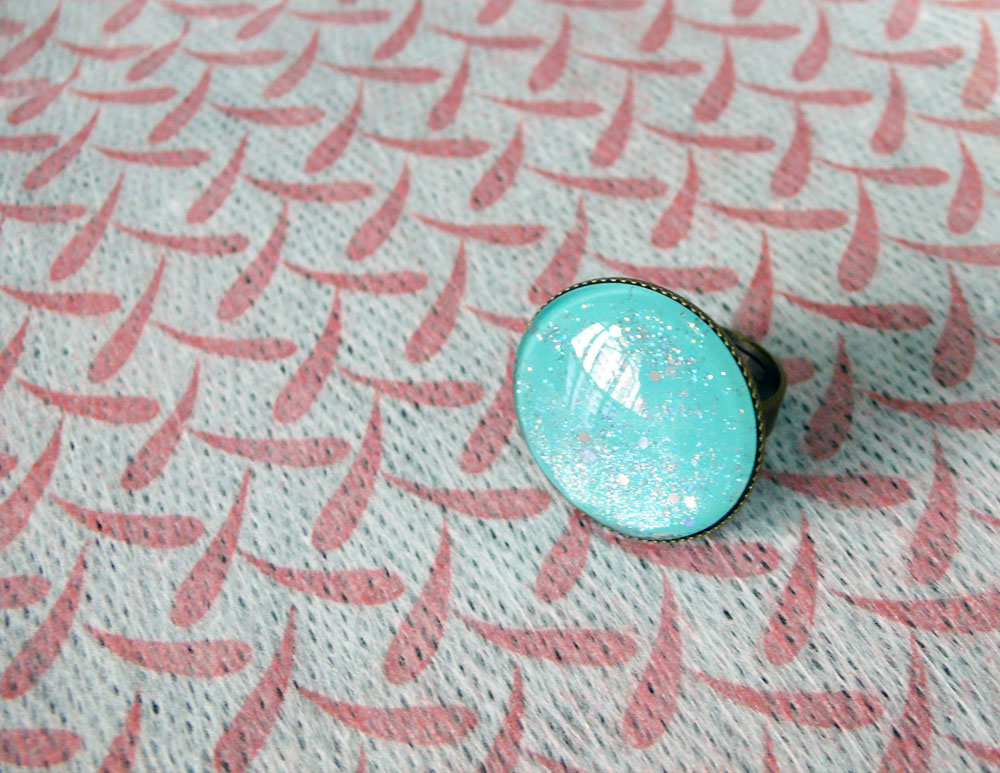 I bought a couple of post cards from these artists – E'von LeAngelis S and Chong Giin Song (below, respectively). These really inspire me to paint again.
I had a hard time choosing which post card to buy from Beatrice Ng of HodgePodge. See, she does these amazing papercut artworks. I have always been fond of Singapore shophouses, and this print in green is perfect.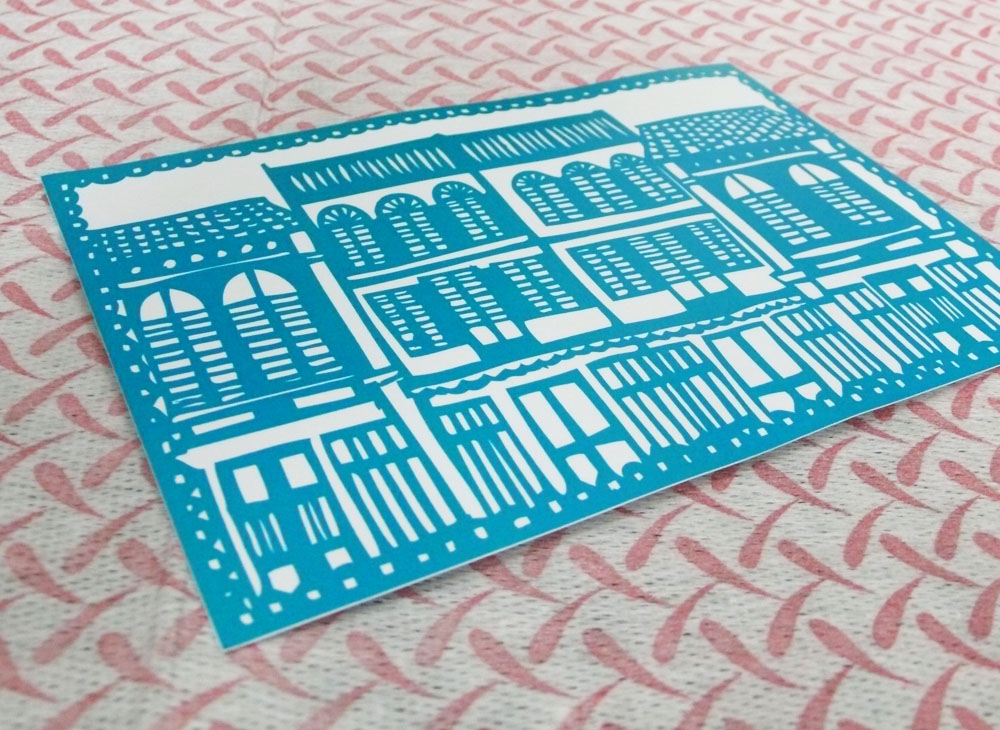 One cannot have too many notebooks, don't you think? I was looking at the paper products from Murdoodles when my husband joined me, asking what I was about to buy. With a bit of embarassment (as he knows I have a ton of notebooks at home), I answered in a small voice, 'a notebook'. Voice trailing, with a little uncertainty. I was so glad he agreed that I had to have that notebook! It's in A6 with a canvas hardcover, unlined cream sheets, and beautifully bound.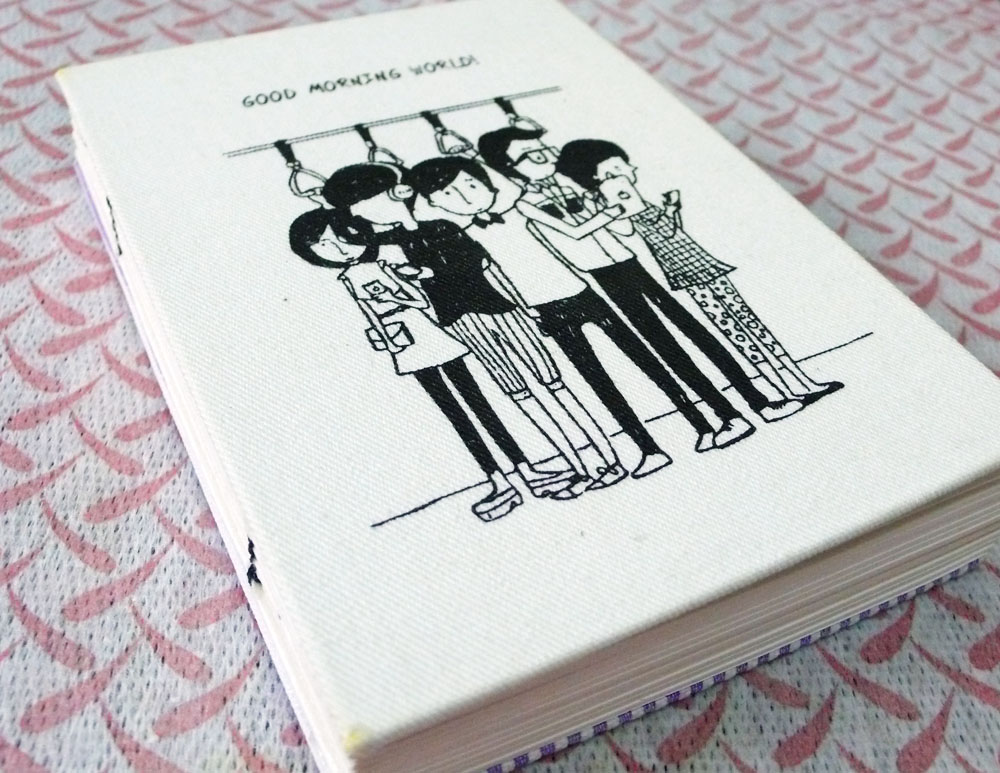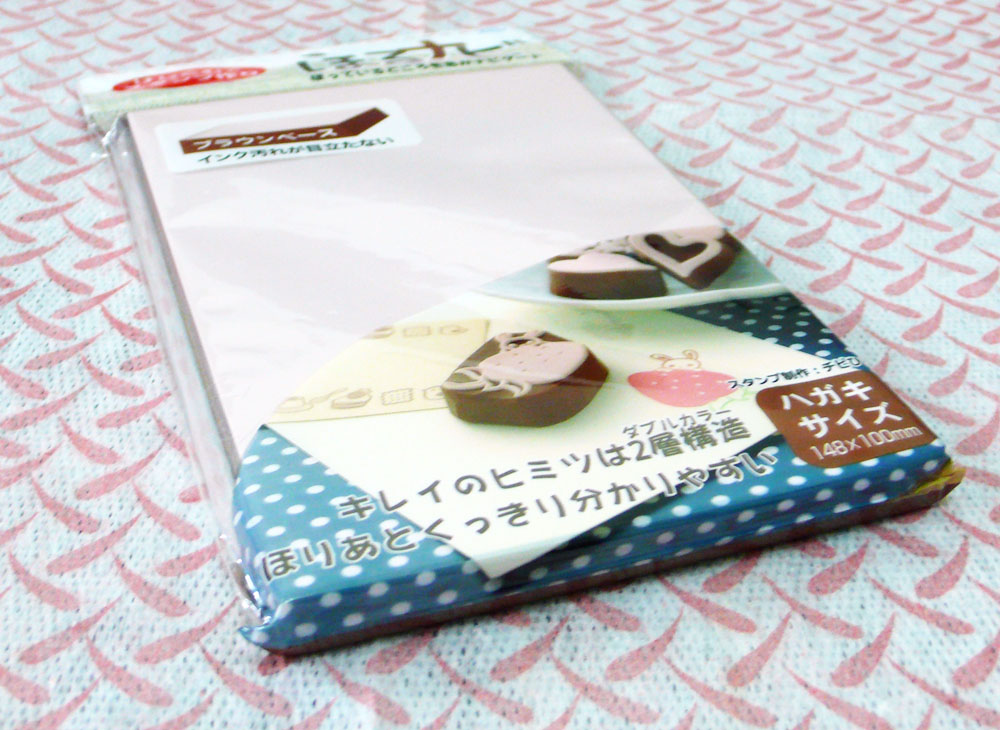 We spent quite a lot of time on LoveSprout's table. I couldn't decide which handmade rubber stamp to buy. There we were showed a catalogue of stamps with different faces, with one that matches hubby's features! We finally decided on a block of rubber. Bad memories from my rubber cutting exercises from my Fine Arts university days came rushing back so I had to ask, 'Is this easy enough to carve?'. I was relieved when they said yes. So it looks like we'll be spending an afternoon having a husband-and-wife rubber cutting competition. I'm just wondering who the judges will be. Anyone?
The craft fair was an experience that left me inspired and amazed at the very talented crafters I met. I can't wait for next year's craft fair! Well done, Handmade Movement SG!