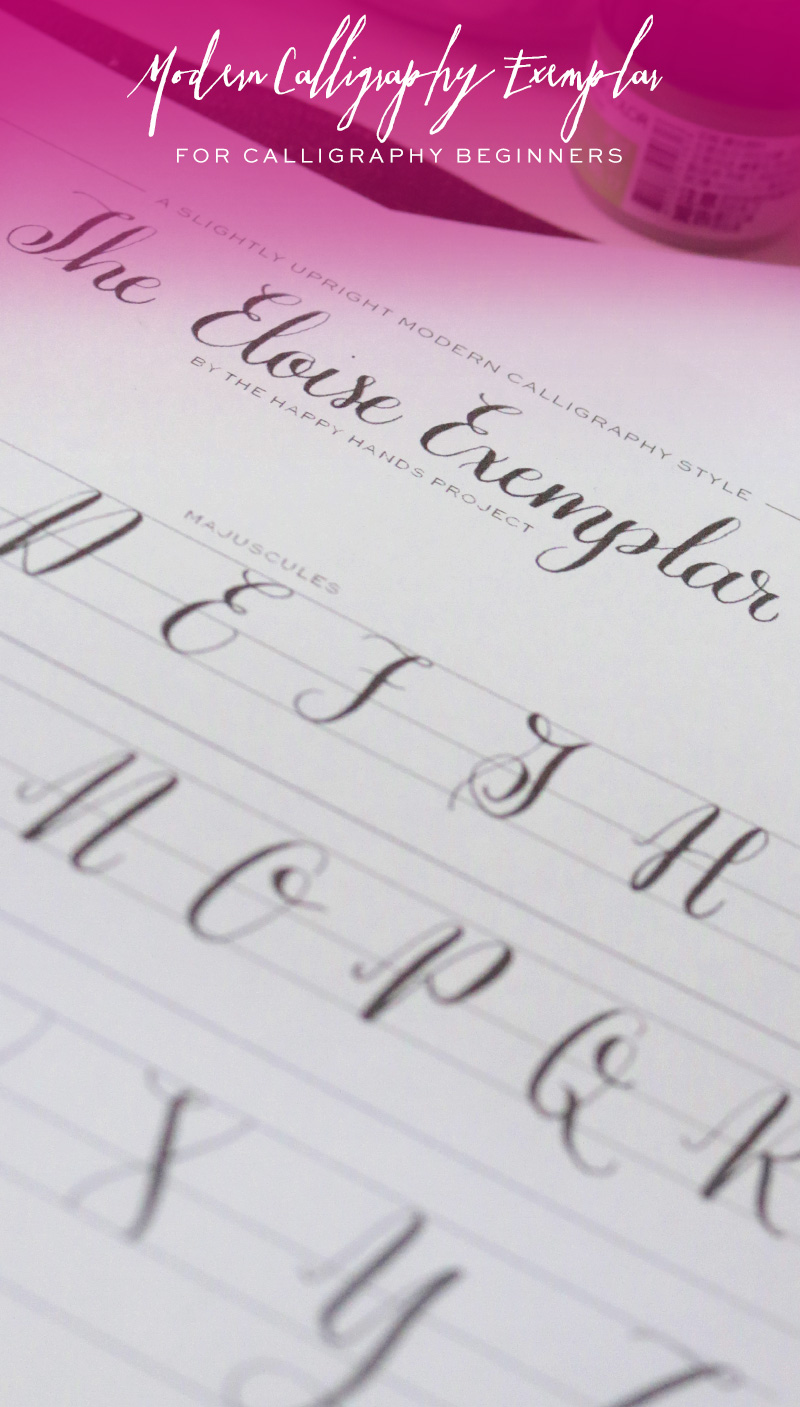 I was messing around with my guidelines and tracing paper, thinking of writing in another freehand style of modern calligraphy. Since I've become comfortable with my own style, it's become difficult for me to try to come up with an entirely different way of writing the alphabet.
After a few tries, I came up with an entrance stroke that was pretty simple but all new to me. I wrote the uppercase letters in a similar style, but did not use my usual slant. Instead, I wrote this in a slightly upright manner, and that is how I came up with The Eloise Exemplar.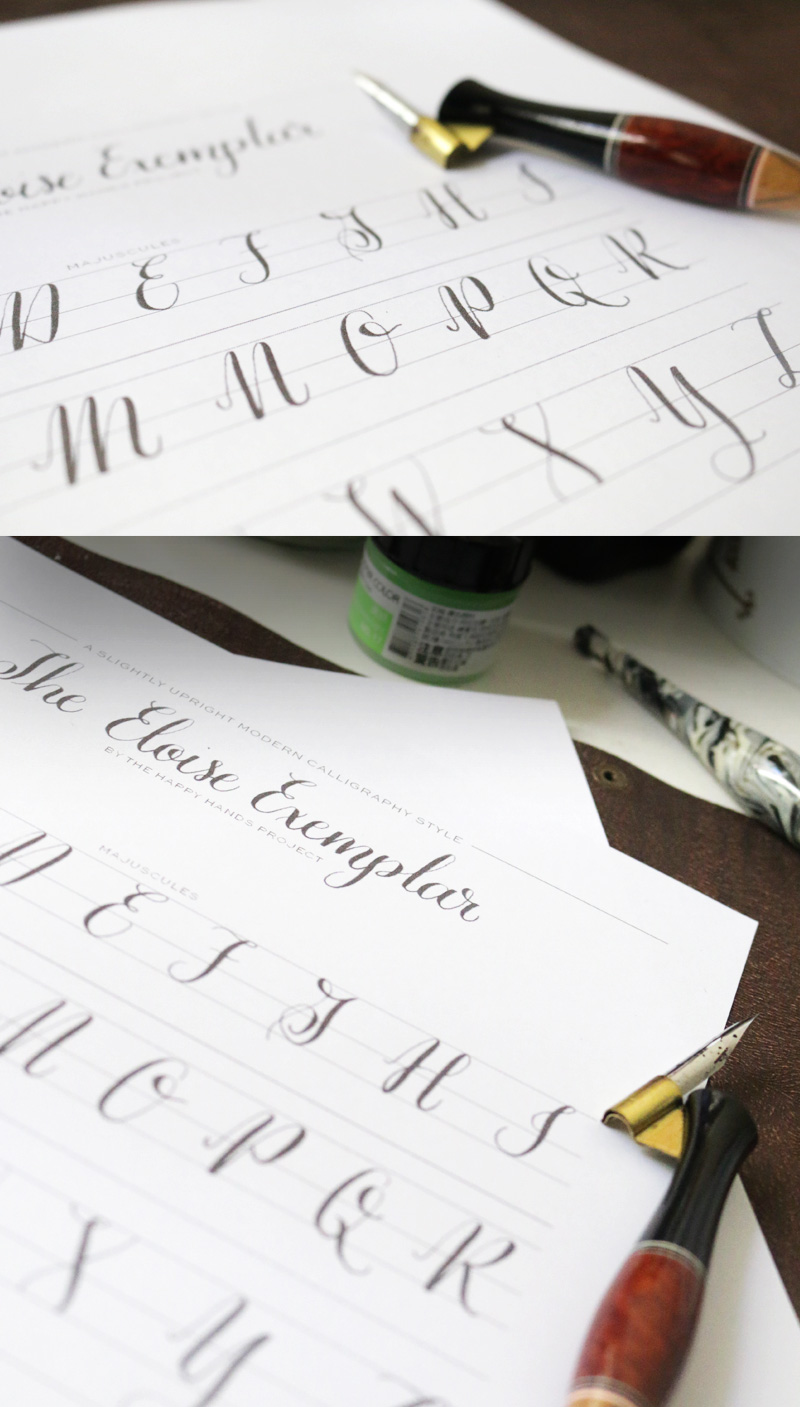 So why did I explore this other style? Well, I'm not planning on using this type of freehand in any of my calligraphy pieces, but it was a good exercise. I am very comfortable with my own calligraphy handwriting so coming up with a different way of writing letters (and eventually an entire alphabet!) was a challenge. But I'm telling ya, it was super fun.
So how about if I share this exemplar to my lovely readers? Yes? Modern calligraphy beginners, this will serve as a good alphabet guide that you can print out and copy. Having an alphabet guide in front of you while practicing will help you familiarise yourselves with the letter forms. This will also show you which stroke should be an upstroke (thin) and which should be a downstroke (thick). Once you are comfortable with writing each letter, then you can explore different styles and eventually come up with your own. How cool is that?
So get your dotted pad, ink, holder and Nikko G nib ready and print this exemplar on an A4 sized card stock. Happy writing! And remember — practice makes pretty!