I never knew that preparing for a workshop on hand lettering would be this fun. In collaboration with The Coffee Bean & Tea Leaf Singapore, this class has been months in the making (we actually started planning in 2014!). This workshop is in conjunction with SG50, Singapore's 50th anniversary of independence.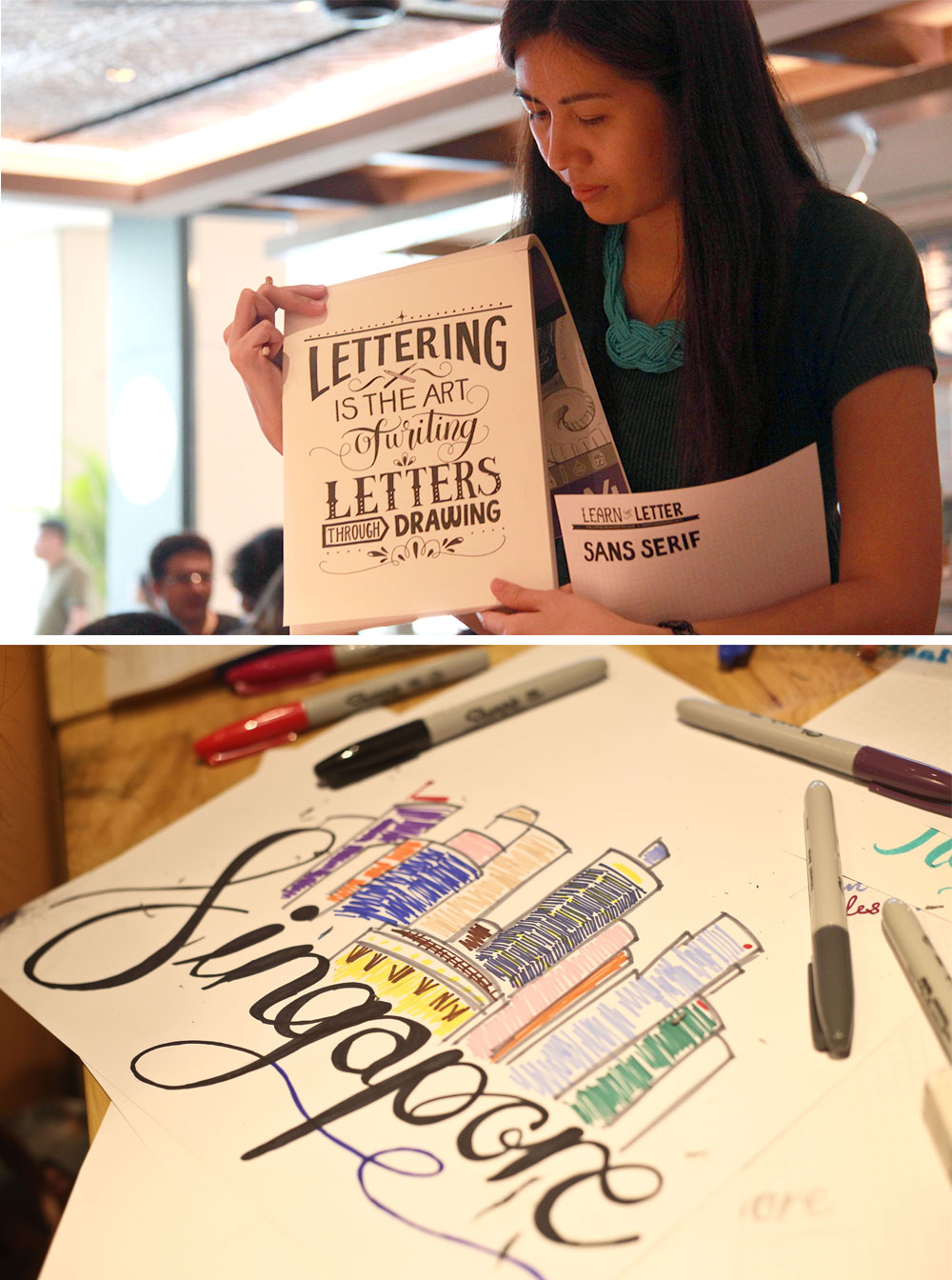 We started with lettering exercises, with worksheets that I designed myself. There were also hand-lettered cheat sheets and prints that they got to bring home, on top of the markers and goodie bags from Coffee Bean. Each participant was to design a piece as an entry to Coffee Bean's SG50 card design contest.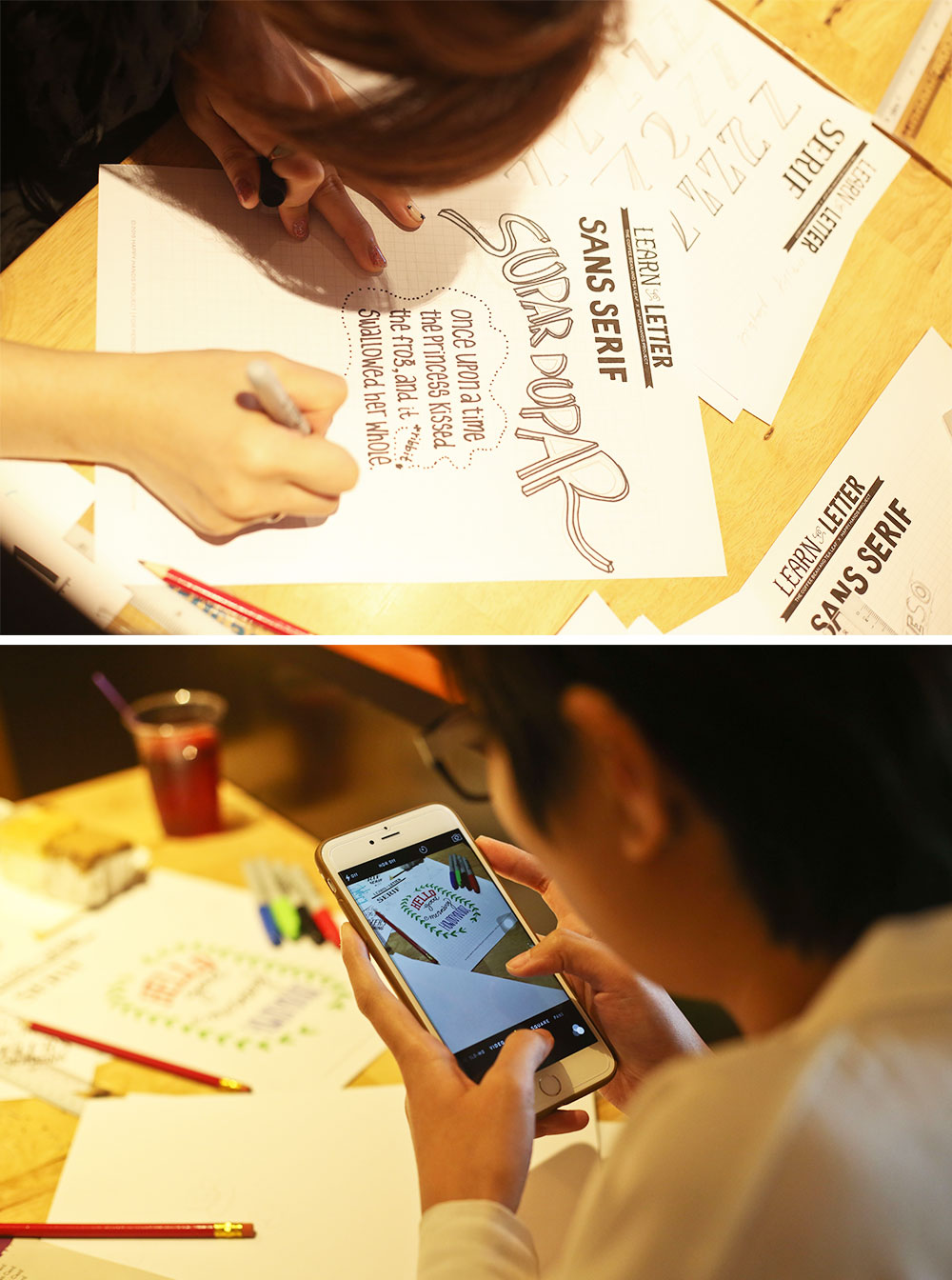 We had a wonderful combination of coffee, pastry, conversations and laughter — apart from the actual lettering, of course. It was an awesome way to spend a Saturday morning!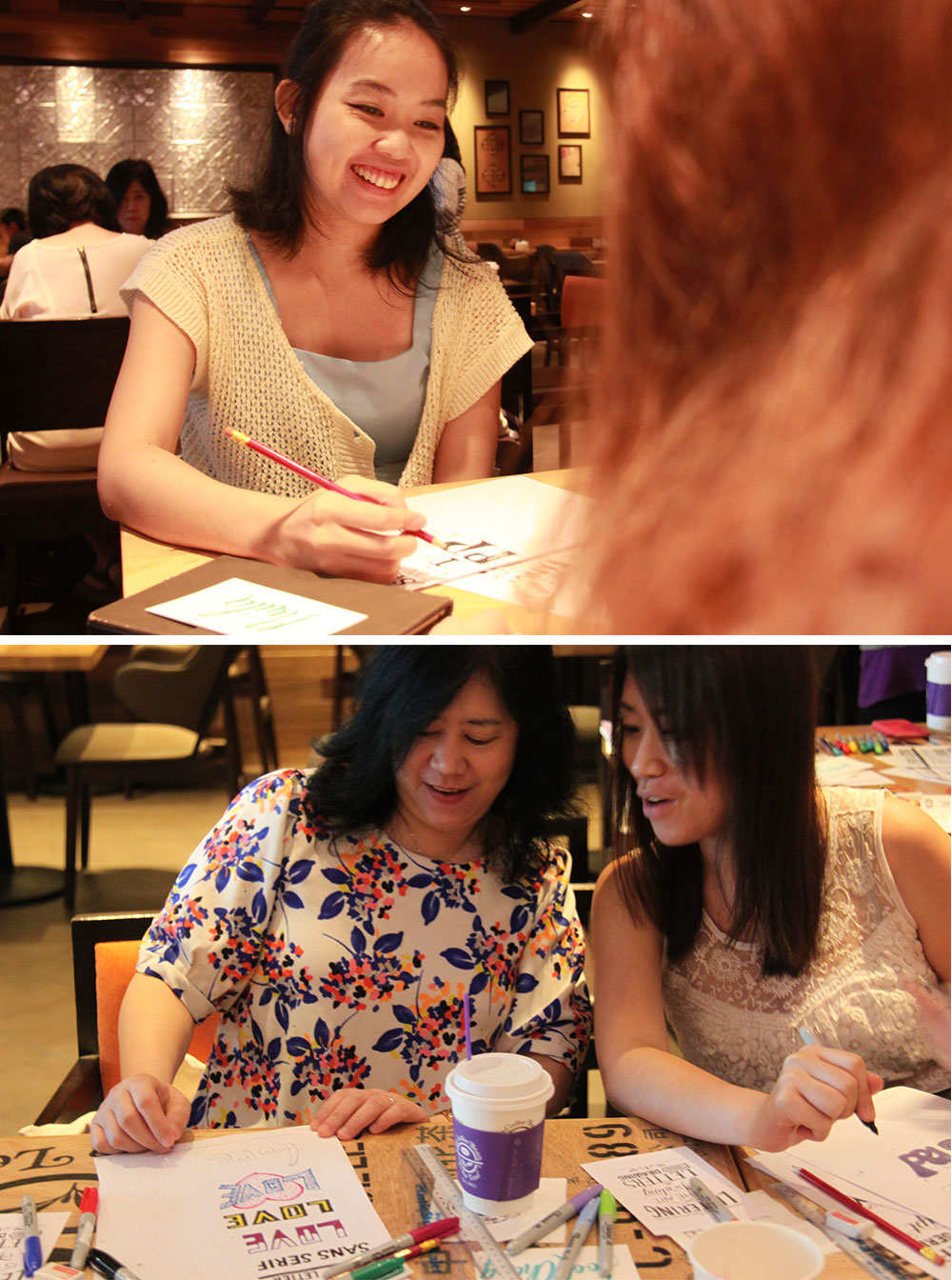 Head over to the Coffee Bean's Facebook page to see more photos, and who knows, they might have more activities in store for us in the near future.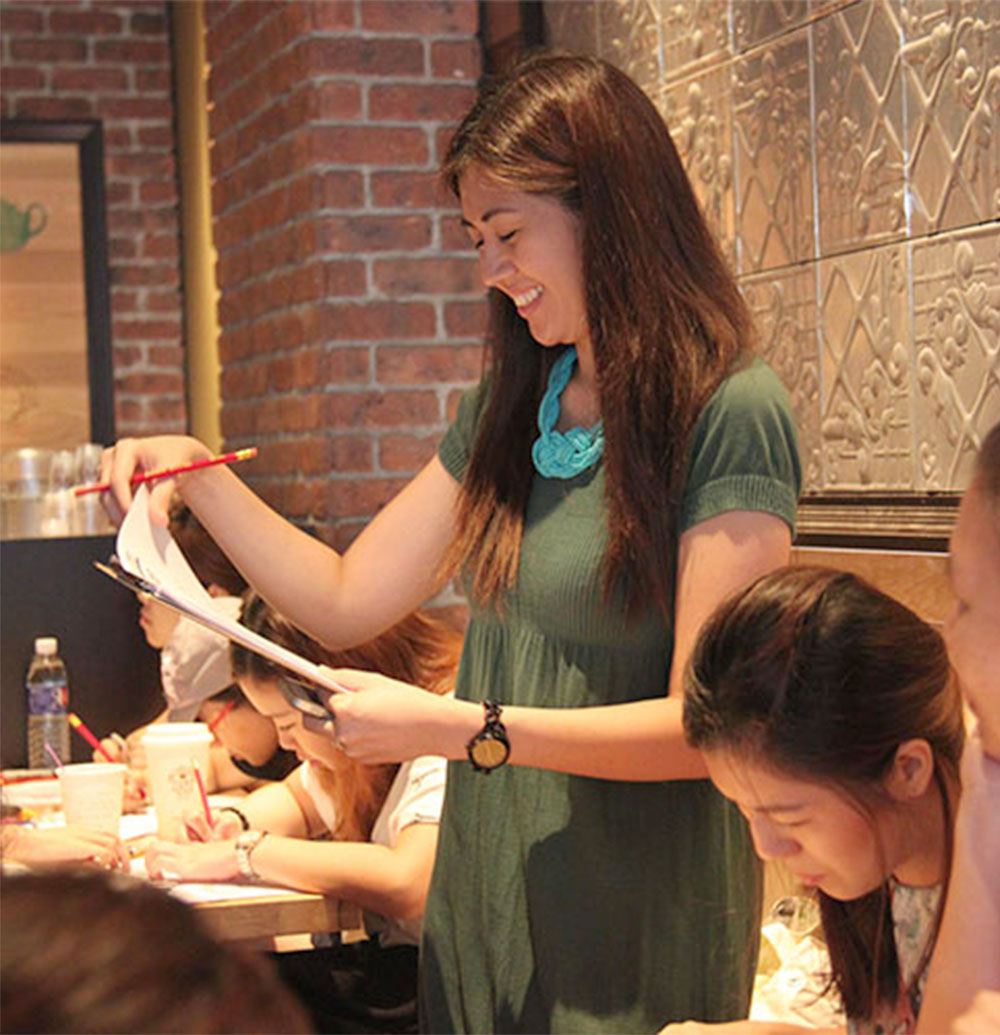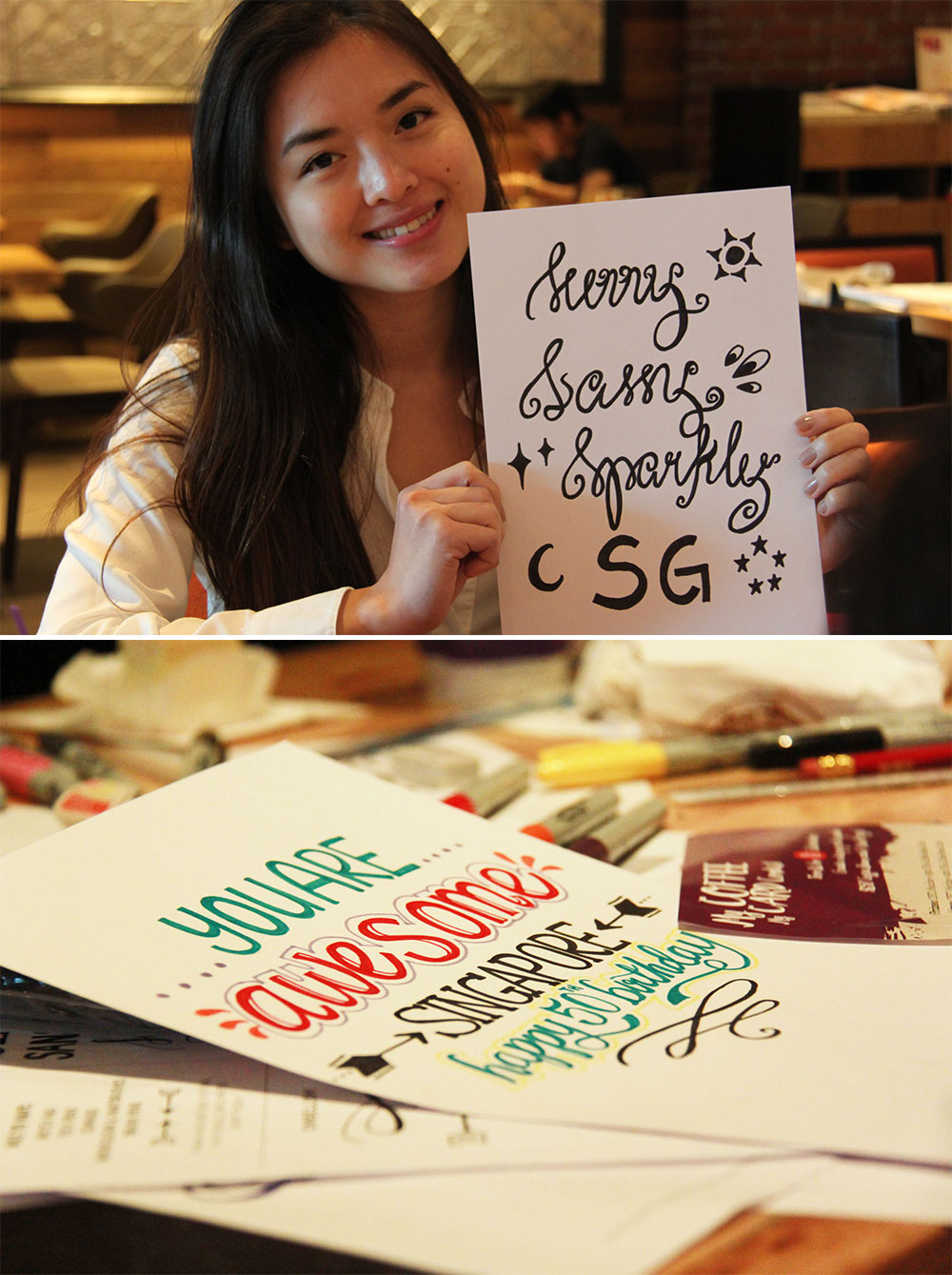 The video and all photos are courtesy of The Coffee Bean and Tea Leaf Singapore.