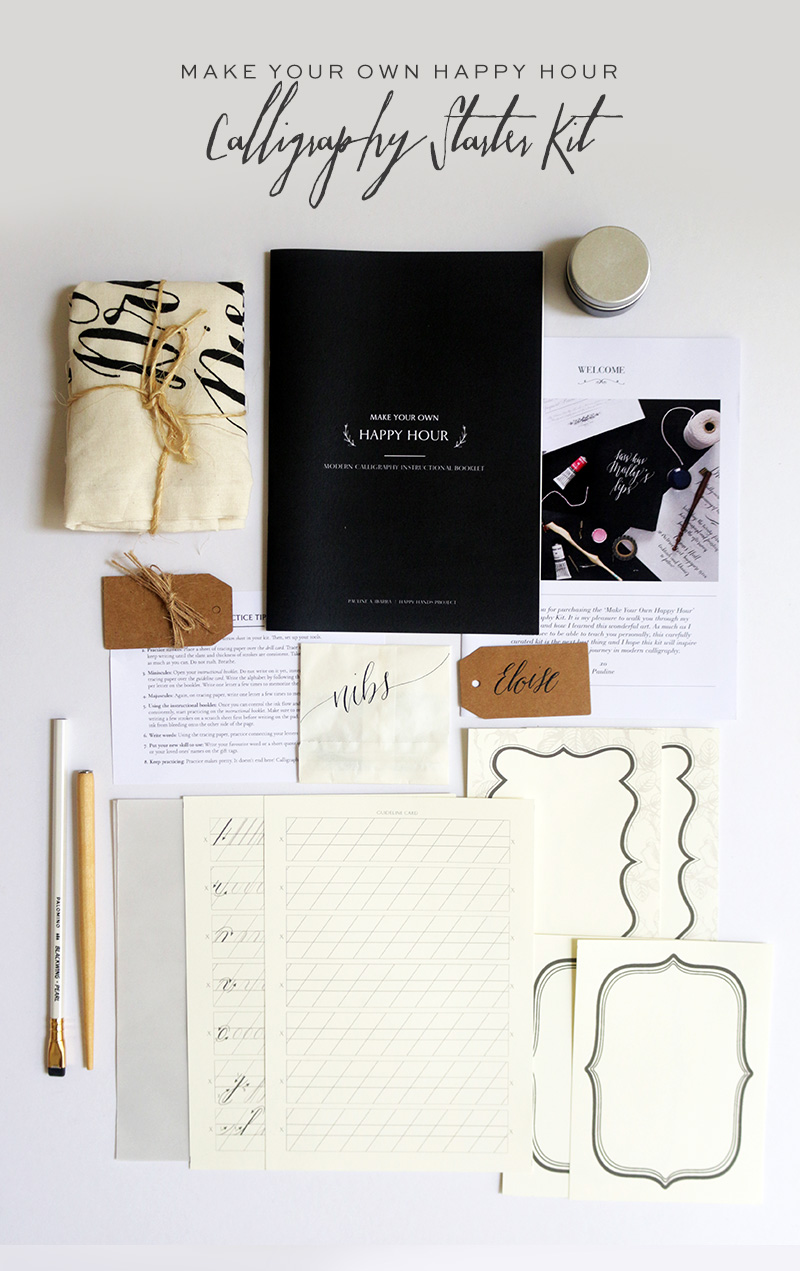 I am beyond excited to announce that after months in the making, the Make Your Own Happy Hour Modern Calligraphy Starter Kit is finally ready!
I know there are a lot of you who are not in Singapore and have always wanted to come to the in-person workshops. Here's the next best thing! The starter kit is similar to the kits given out during the Happy Hour workshops, though the booklets were downsized from A4 to A5 for more affordable shipping costs. You will receive the tools to get you started—2 flexible nibs, a pot of black ink, a wooden straight holder, my favourite Blackwing pencil, a writing booklet, instruction guide, and practice tips. The kit also includes a screen printed tote and an assortment of cards and kraft tags for you to show off your calligraphy skills.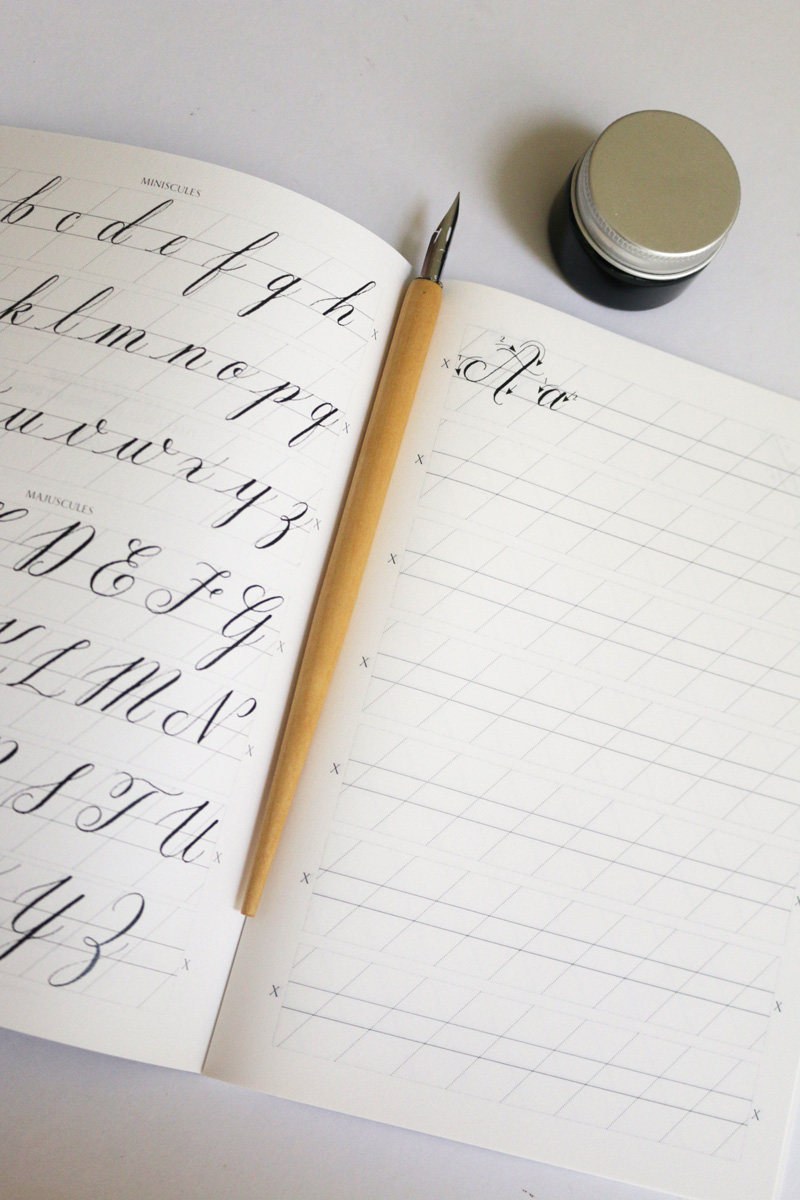 I've spent months planning what goes into this box, and re-designing the booklets and instruction guides. I hope this will help kickstart your journey in pointed calligraphy. It also makes an awesome gift for that guy or gal who has always wanted to try their hand at modern calligraphy but did not know where to start.
Each kit is hand-assembled and peppered with a lot of love (from me, of course!) so I hope you'll love this as much as I do.