Here's what happened during the latest Modern Calligraphy workshop for beginners here in Singapore.
Last September, The Happy Hour: Beginners' Modern Calligraphy workshop is back! I love teaching this class because almost 99% of the time, the participants have not tried their hand at pointed pen calligraphy. Why do I love this, you may ask? Because they leave the class truly inspired by what they learned, and are able to write the alphabet using the beginners' tools.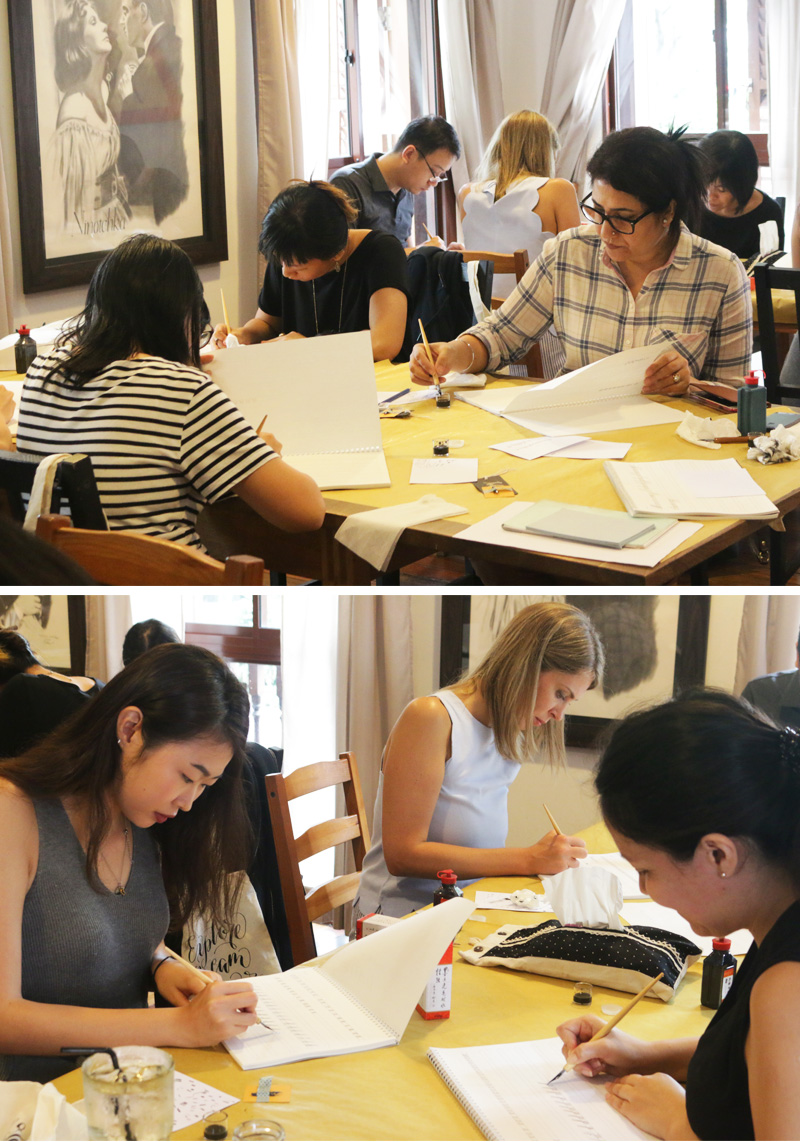 The special 'Make Your Own Happy Hour' booklet is a wonderful workbook to get started, printed in premium, super smooth paper. It has stroke-by-stroke instructions on how to write the letters of the alphabet. This is the pad that we use in class and will be used for further practice when at home.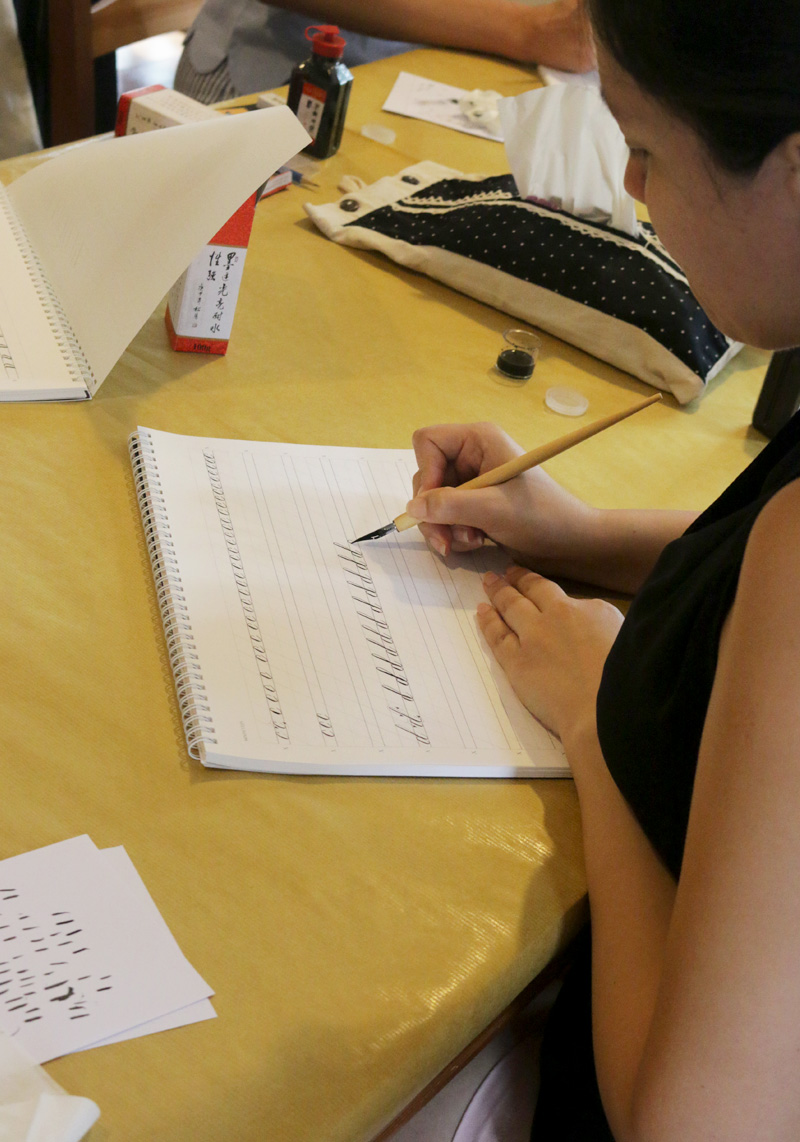 I always tell the story of how I started out in class. When I started modern calligraphy in 2012, there were no classes here in Singapore at all. The struggle was real, my friends. When I finally got the hang of it (after 2 years!), my friends convinced me to try to teach this craft. Needless to say, I felt very unsure. I finally took a shaky step and taught my first class—and I'm still having a wonderful time teaching modern calligraphy after almost 4 years!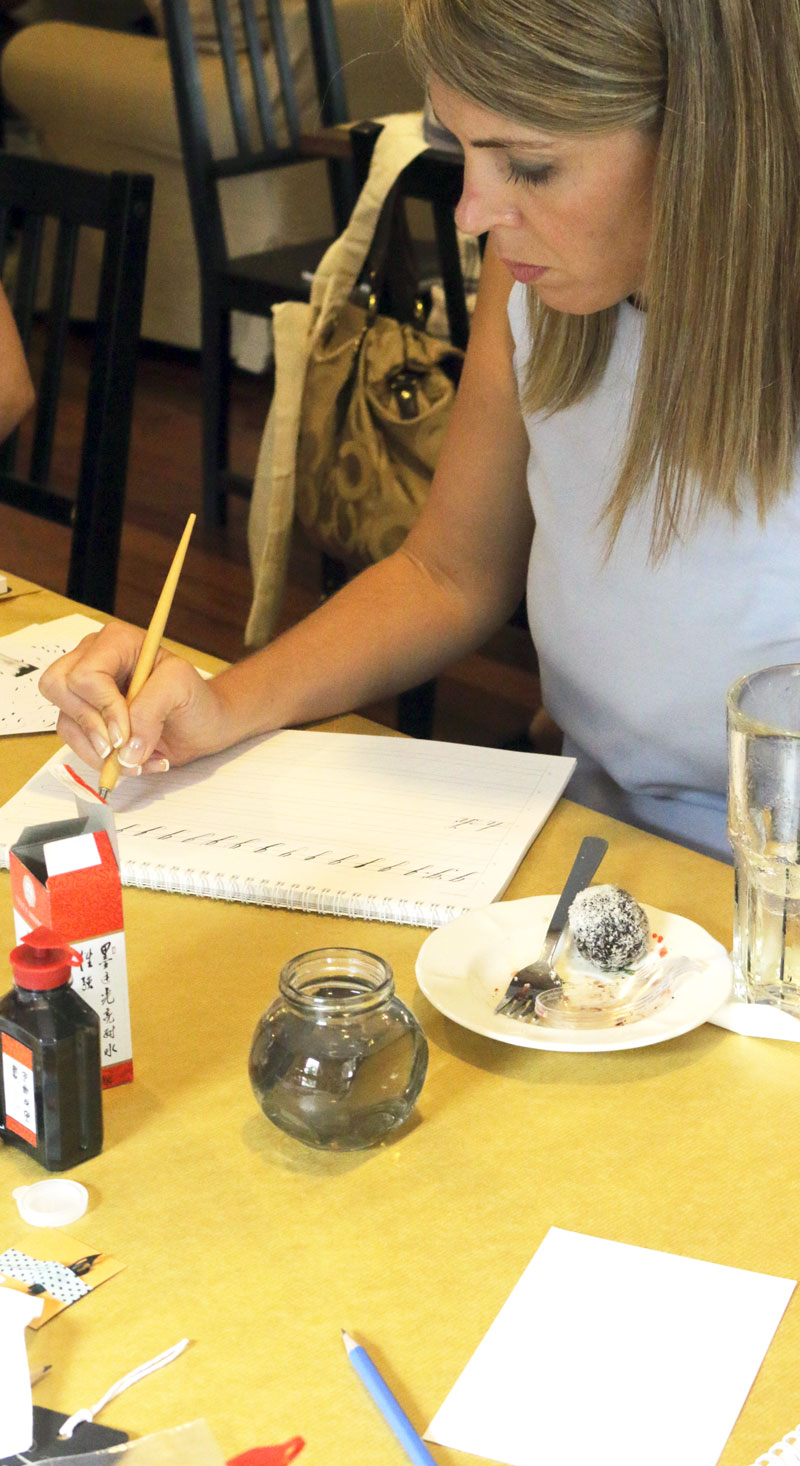 It's the first modern calligraphy class hosted by the awesome people at Fika Swedish Cafe, who prepared this delectable canapé spread for all of us. We had the cozy second level all to ourselves, and on a sunny day, the natural light is just perfect for writing with pen and ink.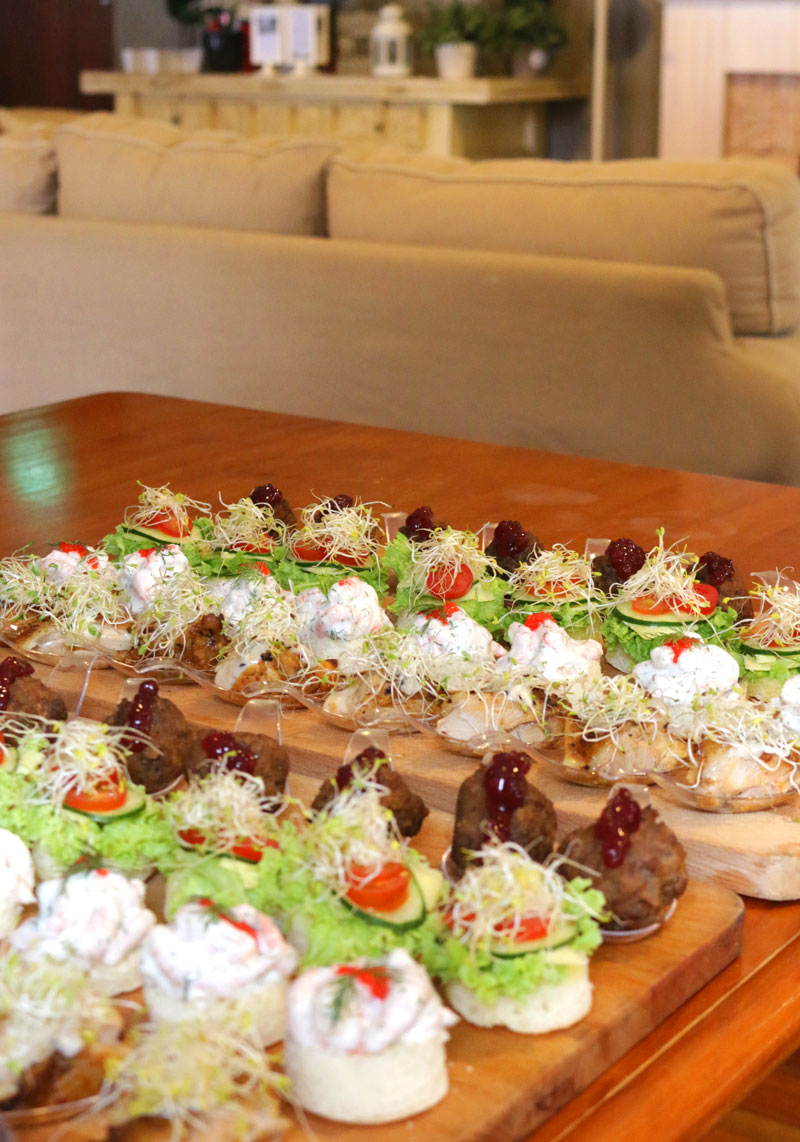 My advice to beginners is still the same. Practice makes pretty! Here are some photos of our most recent modern calligraphy class. Upcoming classes are posted here. Enjoy!