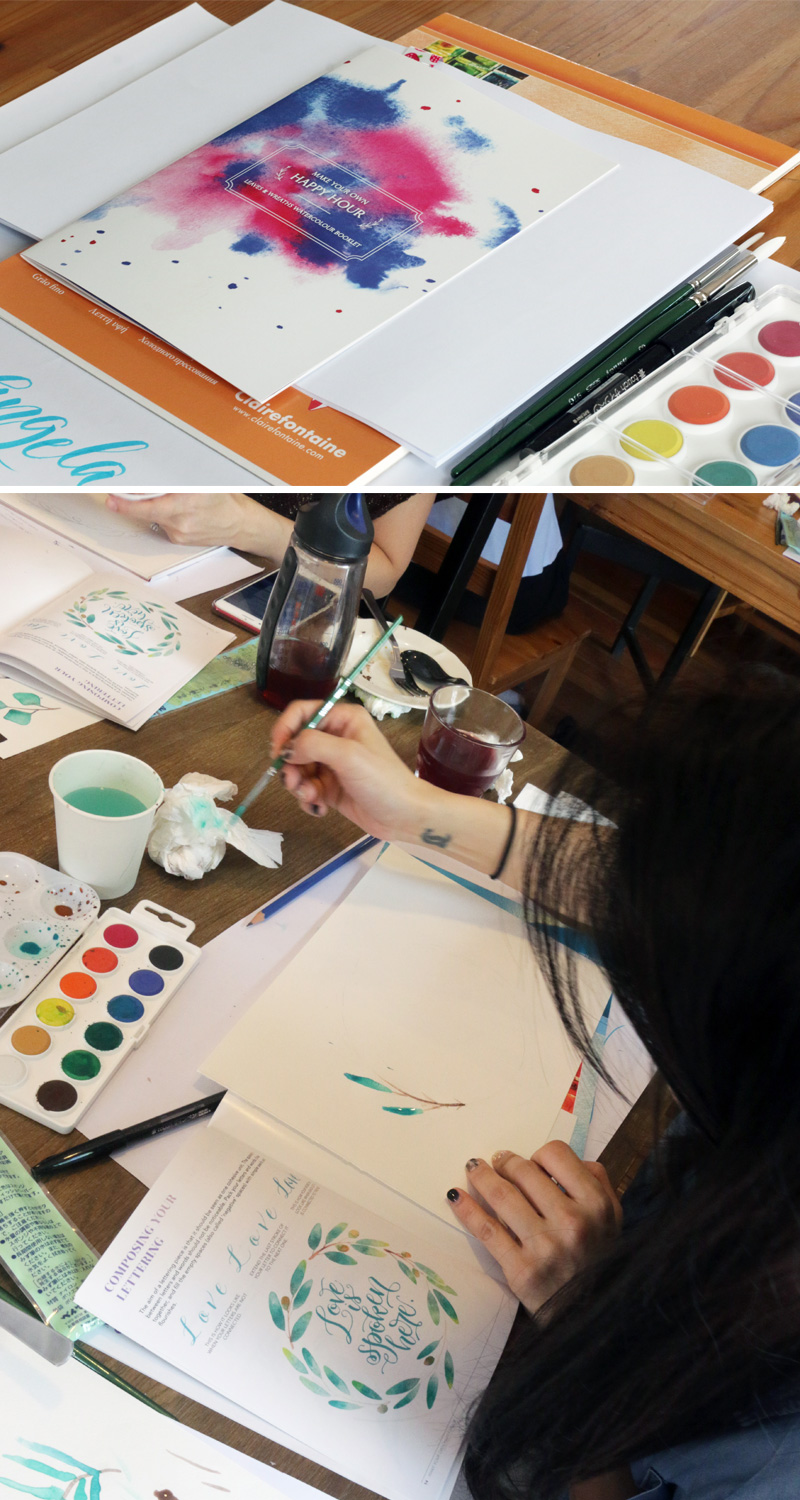 A couple of months ago, I introduced a new workshop—painting leaves and wreaths using watercolour. I've been teaching calligraphy and brush lettering classes for a few years now, and I use foliage to frame my lettering pieces. I was super excited to be able to share how I paint my green tea, fern, eucalyptus and olive leaves to make lettering prettier!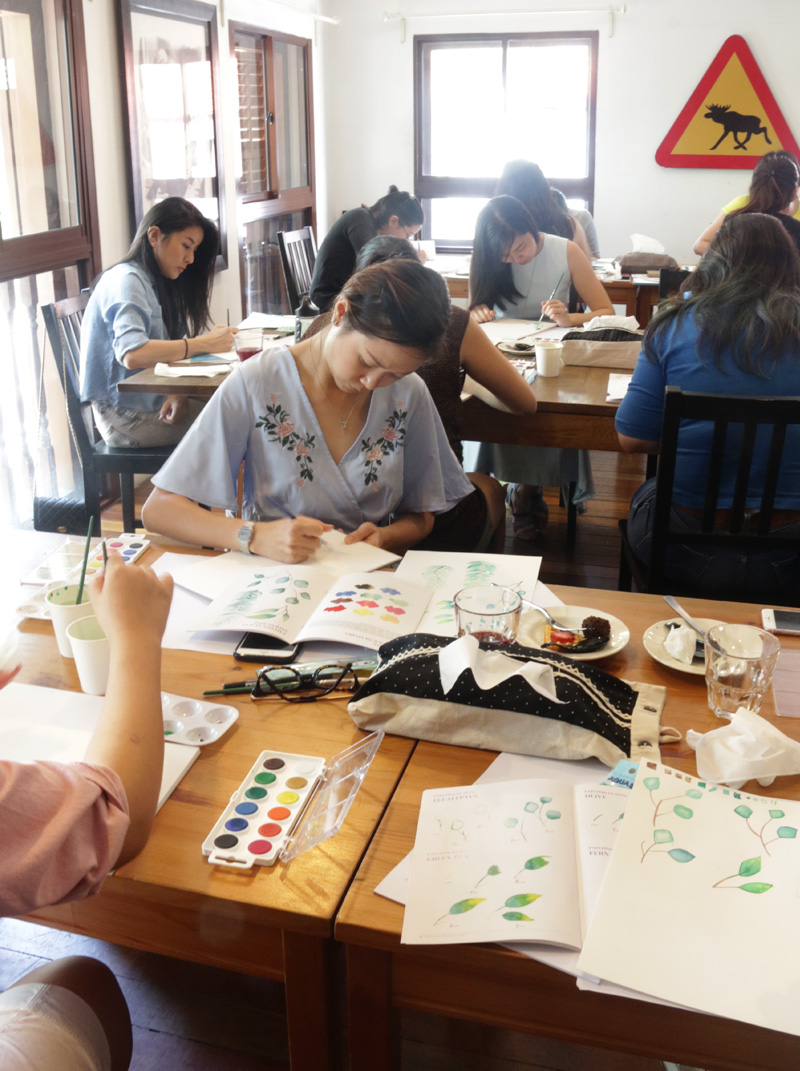 It was a beautiful bright morning at Fika Swedish Cafe. You're gonna love the Nordic feel of this place—it's cozy and well-lit—which makes it perfect for classes like this. They also serve us delicious Swedish canapés so nobody goes hungry.
What's so special about this class is the instructional booklet that the participants get to take home (on top of all the tools and materials for painting). It contained instructions on how I paint different kinds of leaves and how to form them into a wreath.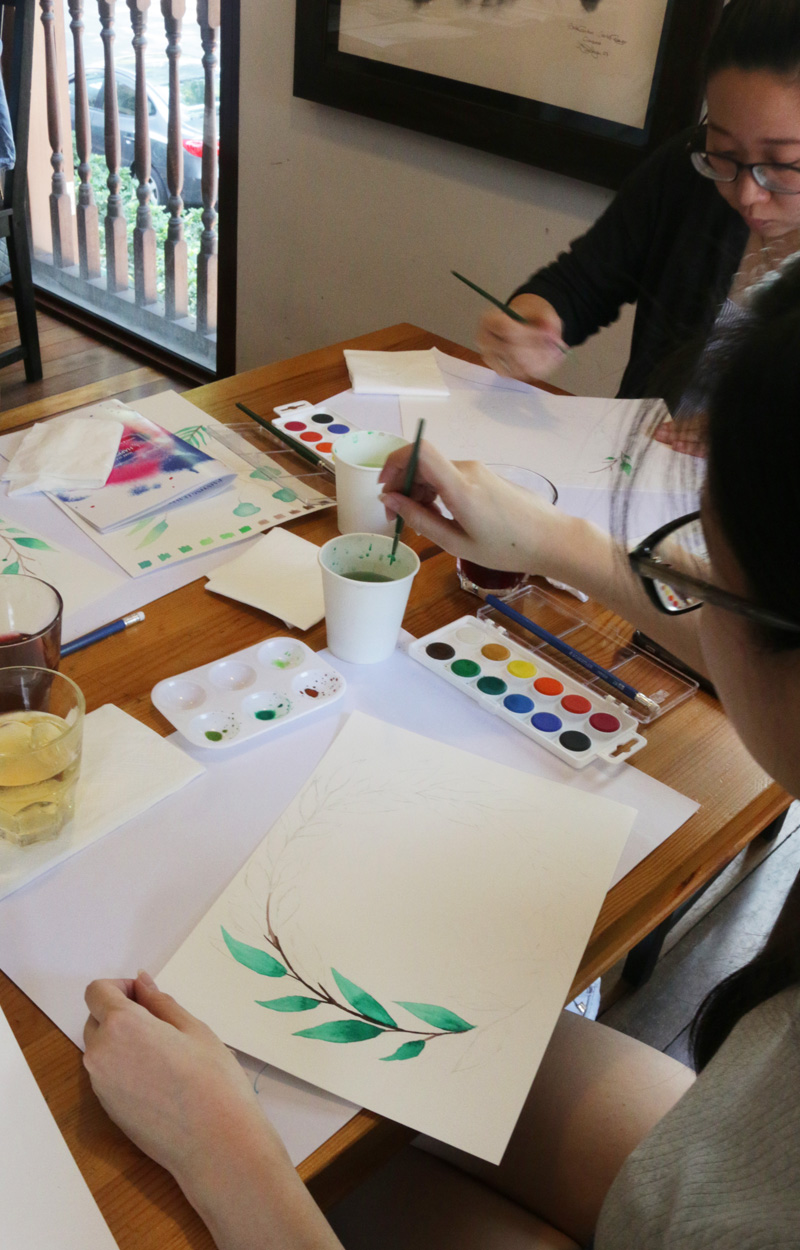 Oh, there were a lot of familiar faces as well. A lot of those who come to the modern calligraphy classes come back for the intermediate classes I introduce, so it felt like seeing old friends once again. Looking at everyone's works, the olive leaves were most popular. And the Swedish meatballs from the canapé boards were a hit, too. I was soooo proud of how these ladies began the class with no painting experience at all, and finished with a beautiful wreath to take home!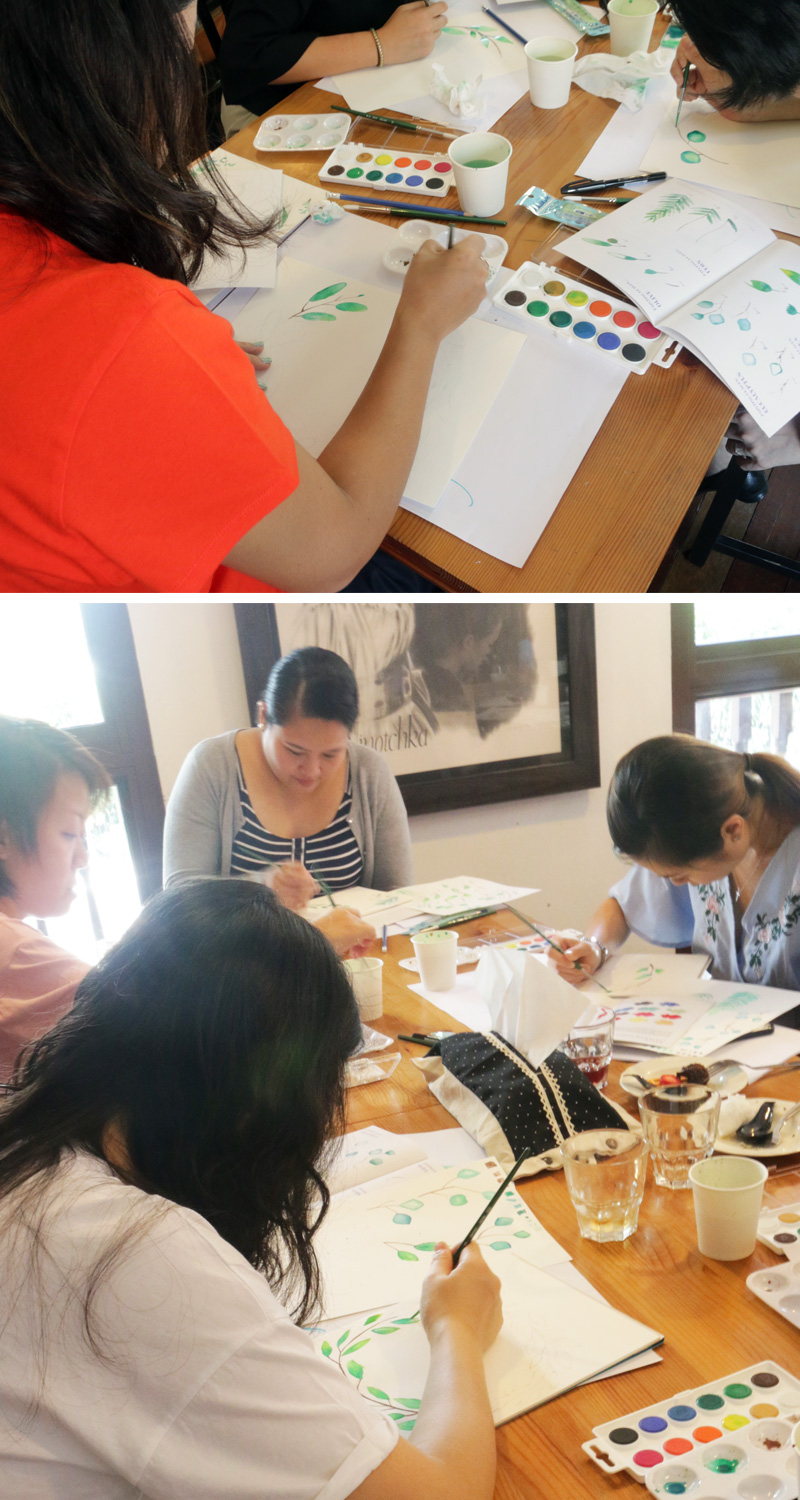 Here are some more photos from the Leaves & Wreaths Workshop's 'maiden voyage'. Let me know in the comments if you'd like to join the next one!