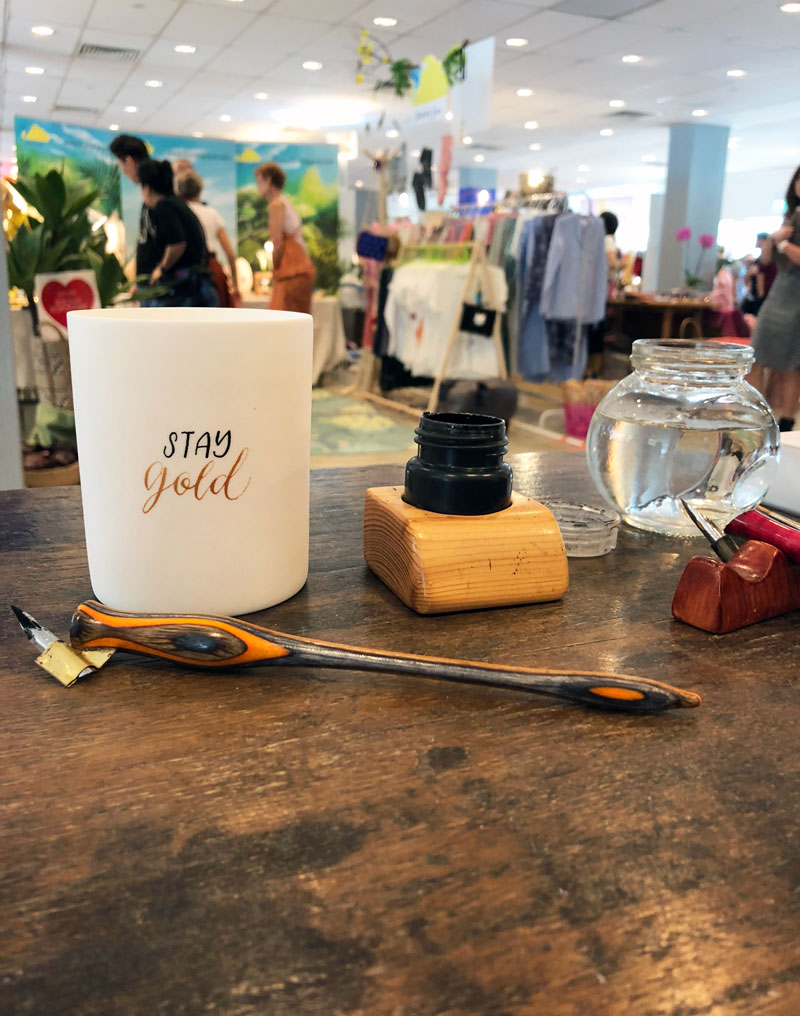 I spent a lovely afternoon writing personalised messages in calligraphy for My French Concession a couple of weeks ago. When I was asked early this year if I can write calligraphy on porcelain, I knew it was something exciting and totally different from what I'm used to. I had absolutely no idea which inks or pens will work on porcelain. But I had to try! After a lot of tests on different pens and inks and calligraphy styles, I was able to find which tools would work well for My French Concession's delicate porcelain candle jars.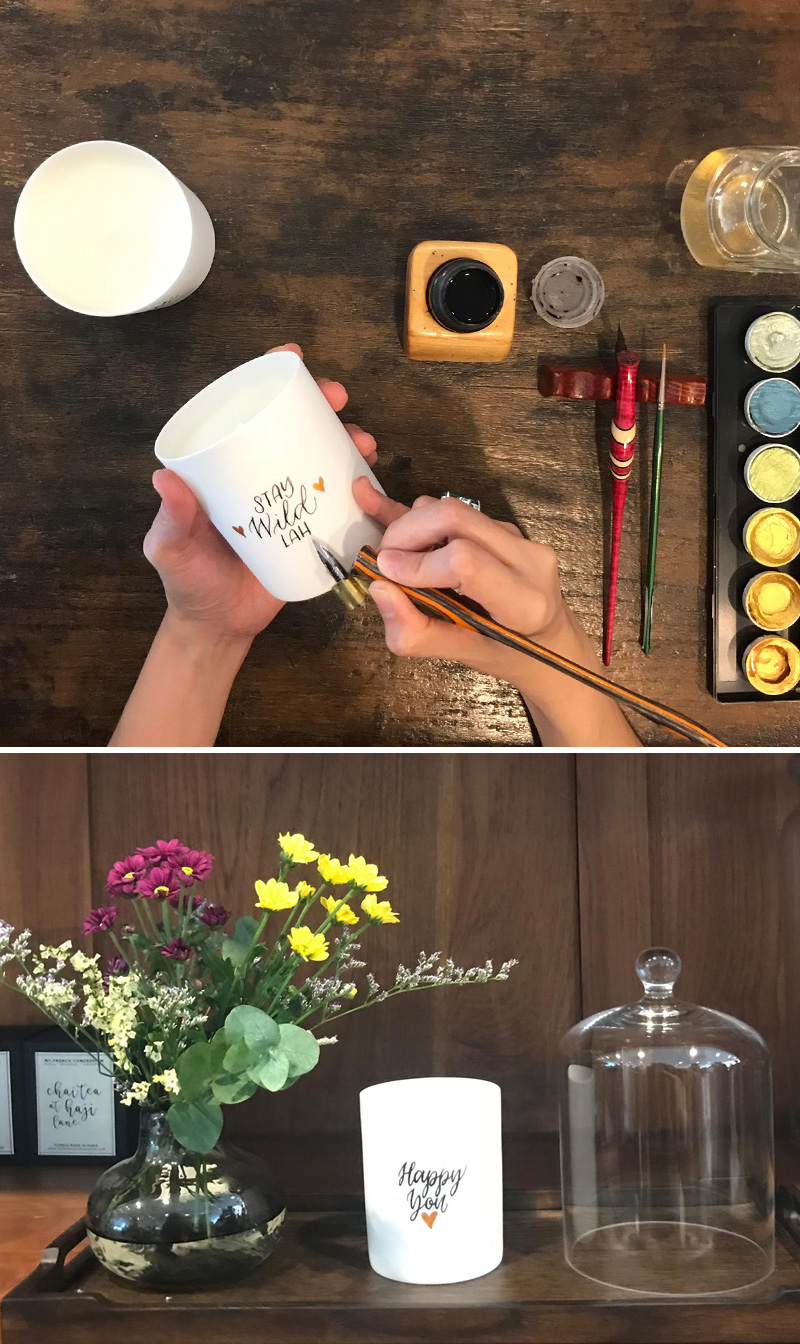 I have been writing personalised messages in calligraphy on their scented candles ever since, and today I'm sharing some photos from the recent event I had with them. It was my 2nd time at the Boutique Fairs with My French Concession, writing calligraphy on their scented candles.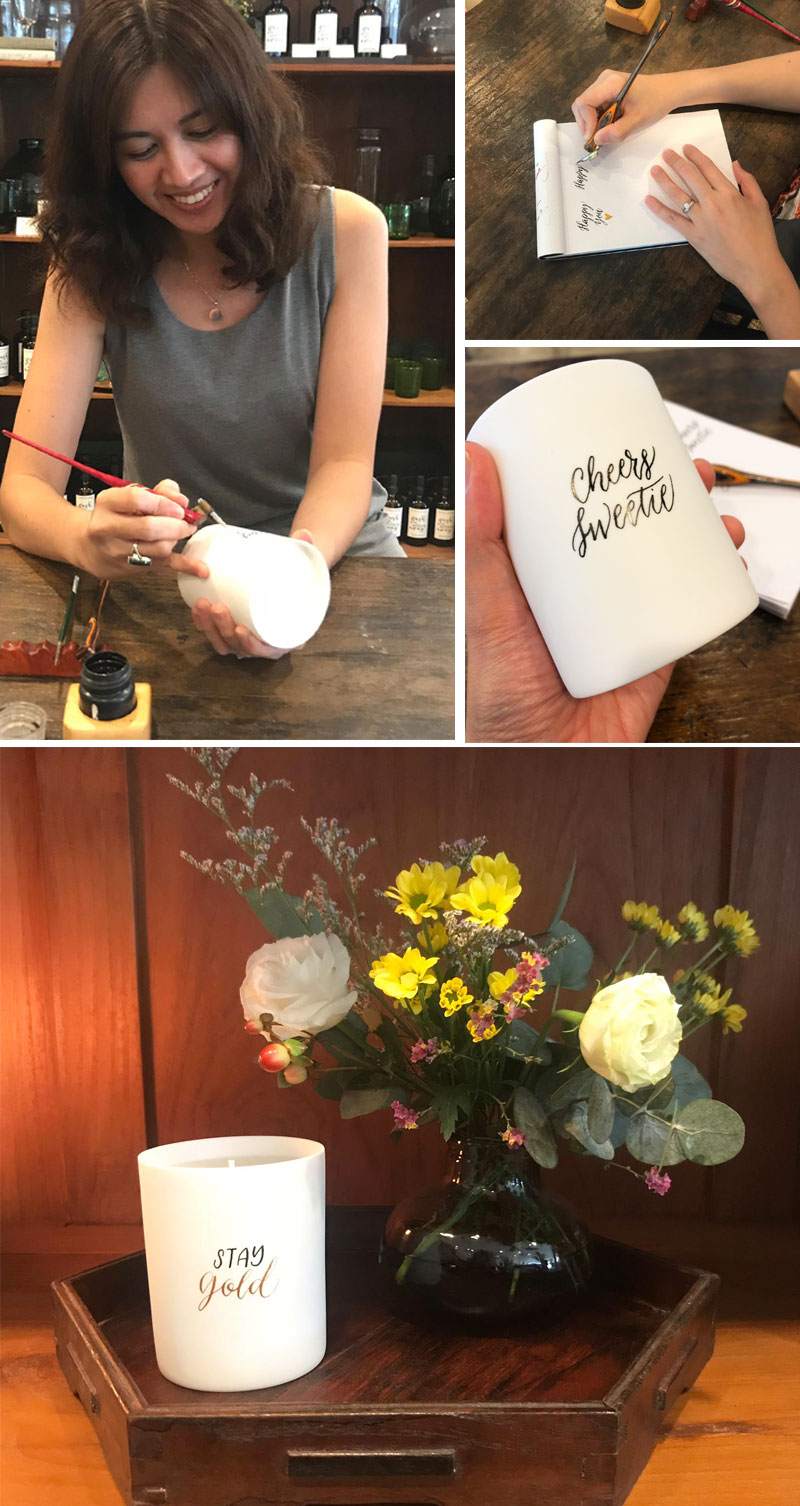 These candles come in a variety of scents—I can honestly say they're all very lovely because I occassionally have some on my desk and my space smells like heaven everytime. These candles have a burning time of almost 45 hours and are made in Paris with scents developed by a French perfumer. If you're curious, my favourite is Chai Tea at Haji Lane (sounds like a perfect way to spend an afternoon, isn't it?).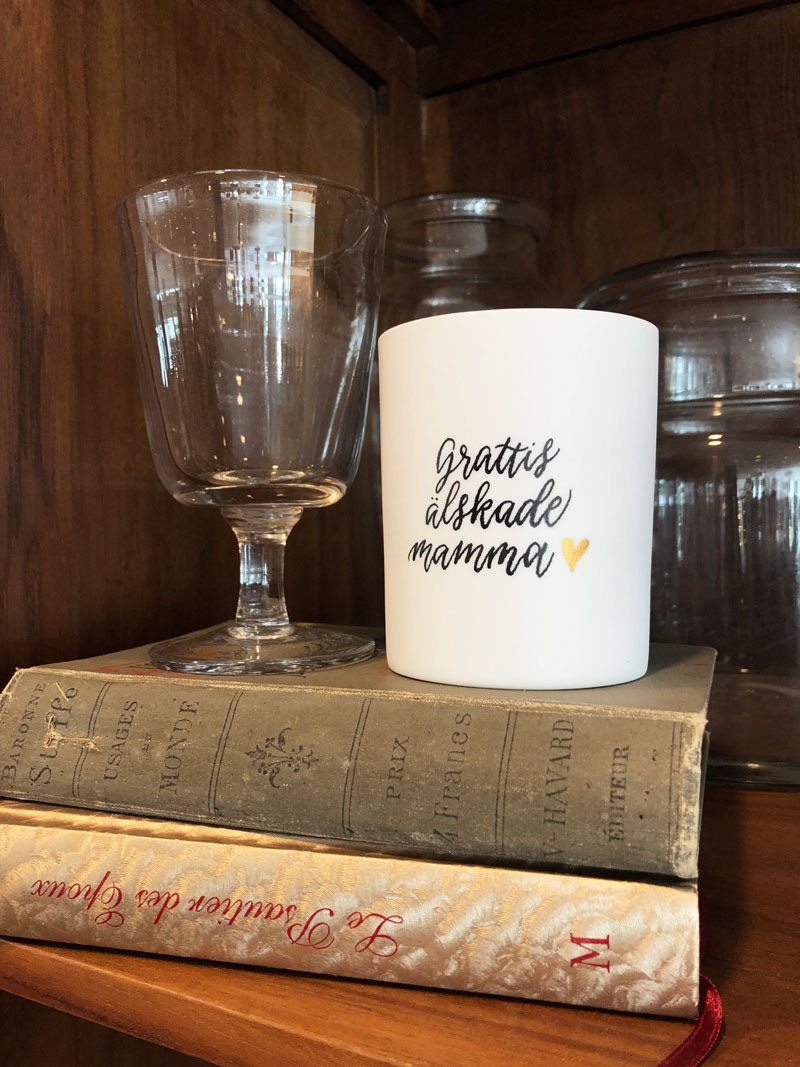 For any candle orders and personalisation requests, feel free to reach out to My French Concession.