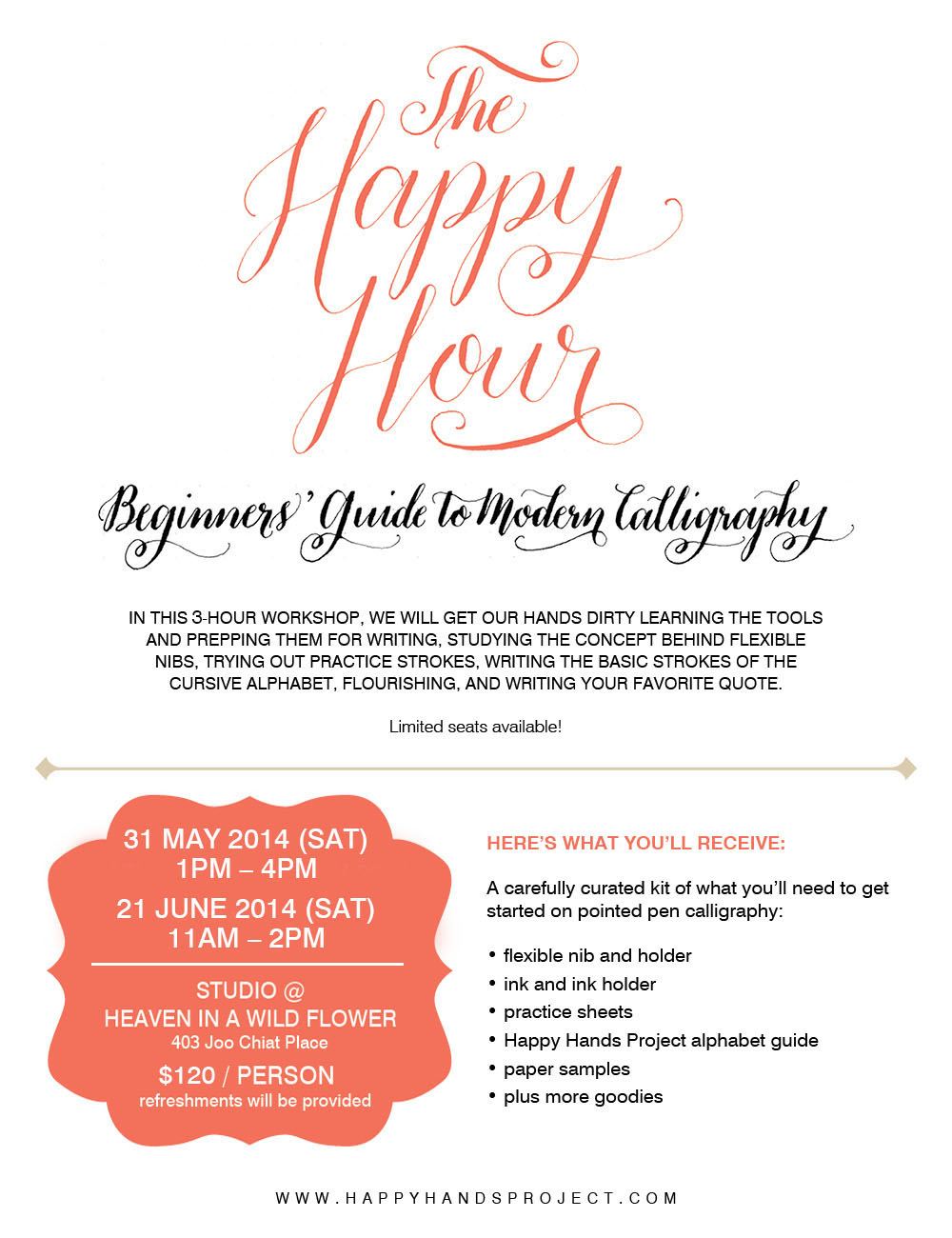 I'm sure you're all eagerly waiting for this one. The Calligraphy Workshops are back! Yay!
Due to the feedback from the wonderful ladies from the first Happy Hour Workshop, I've added another hour to the beginners' class. That means you'll have more one-on-one instructions, more practice time, and more interaction with me and your fellow creatives. This is a small class with only 8 participants, which makes it extremely beneficial for everyone. Everything will be provided, including delish meals from Carpenter & Cook, so just arm yourself with patience and creativity and head to Studio @ Heaven In A Wildflower! This will be a project-based class, so you will also find out how you can take this hobby further. You'll have a special handmade item to take home, that's for sure!
Have I convinced you enough? Just fill in the form to secure your seat. You will receive a confirmation email with the payment deets. See you there!