When I was in elementary school, 4th grade perhaps, I had a pen pal from the U.K. Her name was Tara, though unfortunately I don't remember much about her! All I know is I probably got her pen pal ad from a kiddie magazine from school and decided to be 'pen friends' with her. Who would've thought I'll be back to writing snail mail after a very loooong time?
I just got some snail mail from my friend Paola from Spain, and I have to say that every envelope she sends is full of goodies inside. I always light up when I see something from her in our mailbox! I remember my husband saying, 'I don't like you. Why do you always get fancy mail?'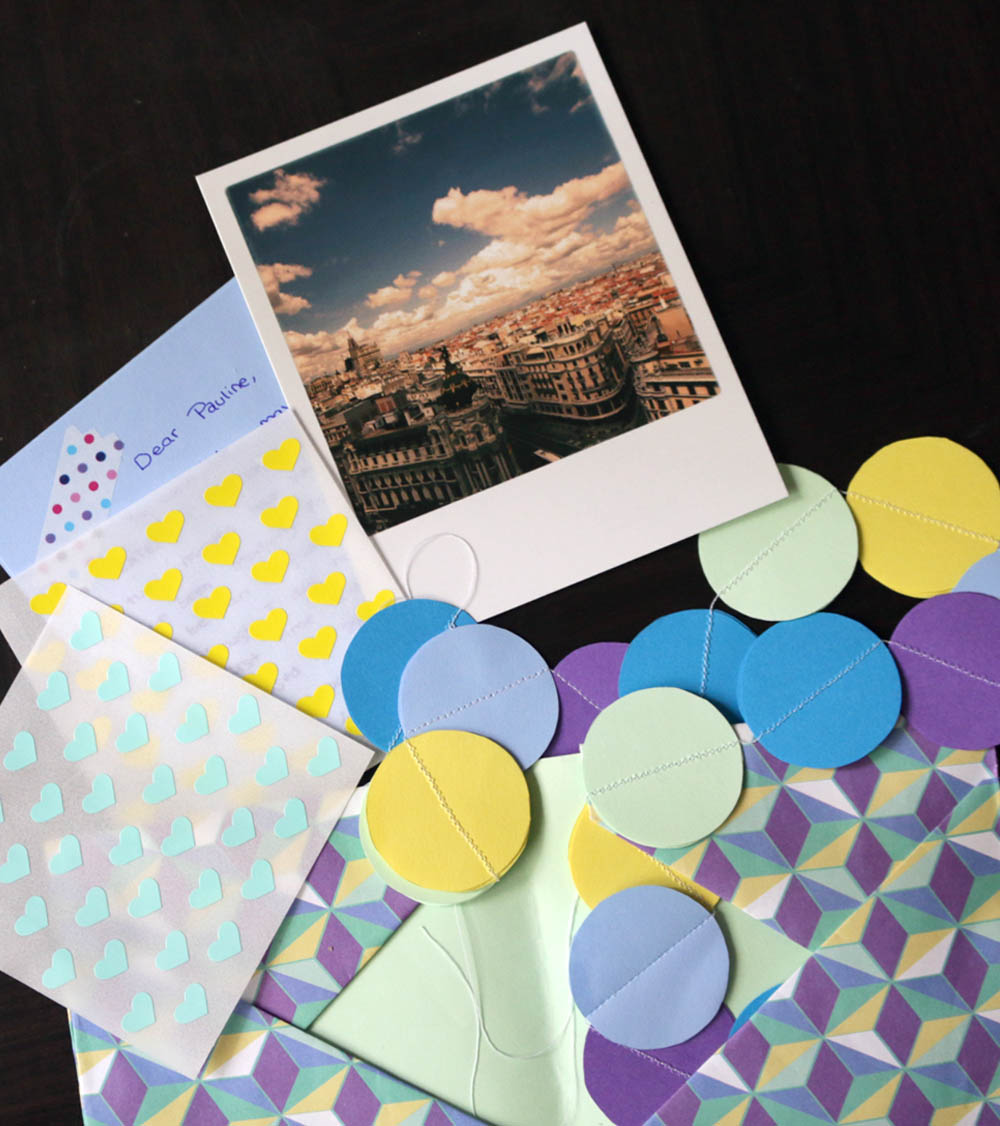 I wasn't looking for a pen pal last year, actually. I wanted to join a Christmas crafty mail exchange from a blog in the U.S., but unfortunately all of them wanted to exchange mail locally. There were just a handful of us from other countries and I was paired with Paola. Then the exchange didn't happen, because of high shipping rates outside of the EU (and shipping to Singapore would be exorbitant). Well, don't worry, I didn't take it too hard. I looked for another mail swap and exchanged my calligraphy with a wax canvas apron by Anhaica Bag Works, but that's another story.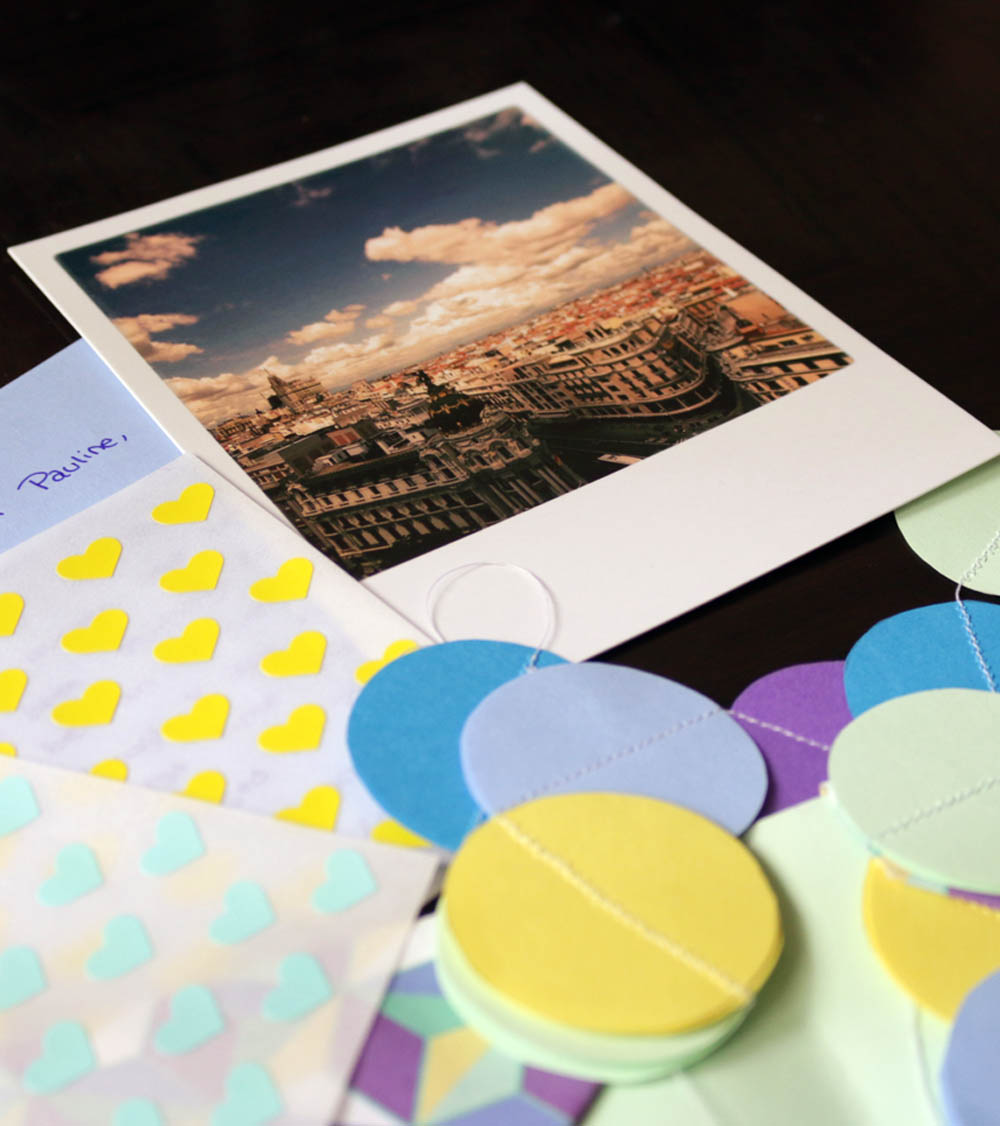 To my surprise, I still got mail from Paola (full of goodies, albeit lightweight) and we started exchanging mail since then! A few days ago I got a polaroid post card from Madrid and a paper garland, and before that I got some stickers and tea. I'm contemplating what to give to her this time, and I'm excited to put together something nice! I have a few other pen pals right now and I've just sent out a few handmade calligraphy greeting cards to them. It's also a great way to put my calligraphy and lettering skills to good use. It's great practice, too! How about you, would you consider sending some snail mail love?