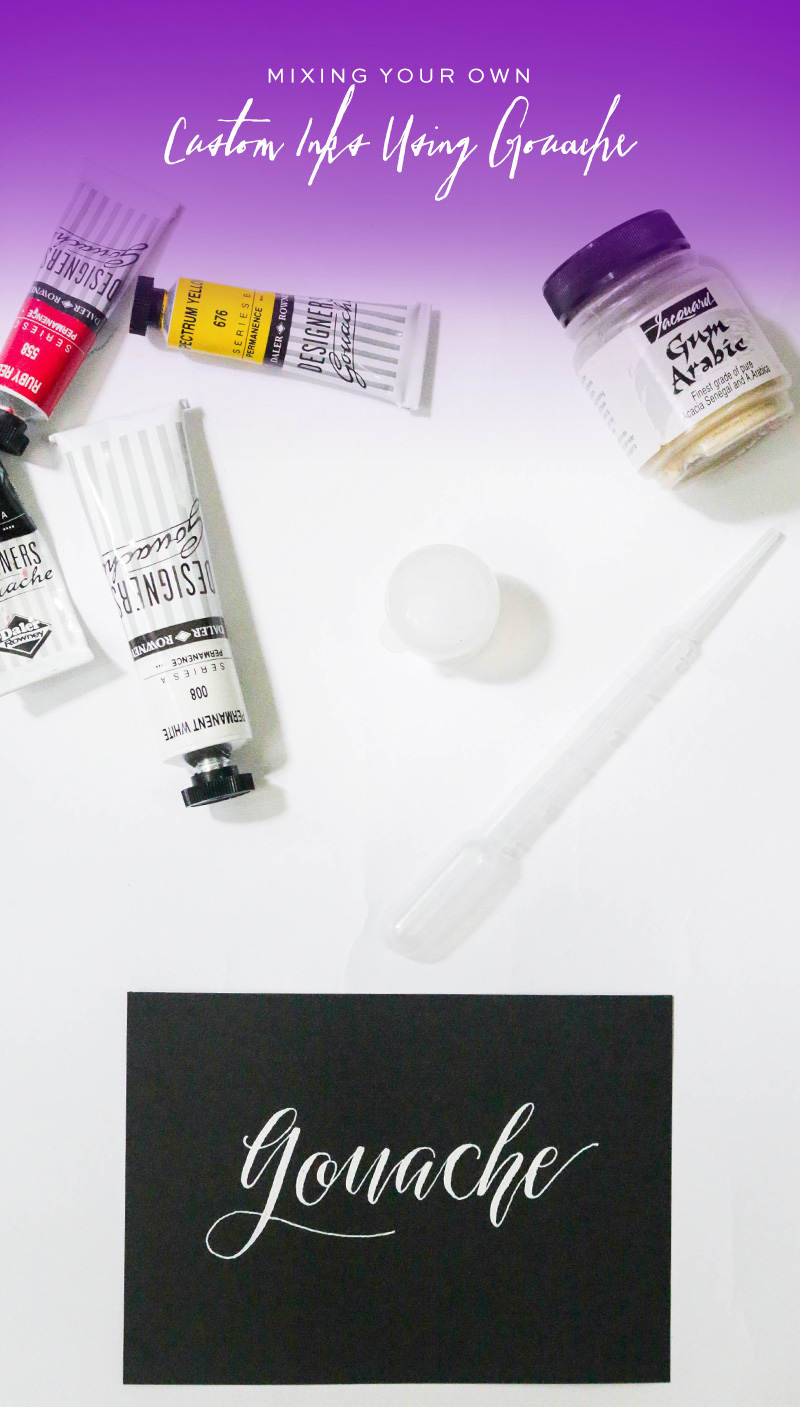 I remember the time when I was on my diligent quest for the perfect white ink. I wanted something opaque, yet thin enough to flow through a variety of nibs. At some point I thought I've found it — I was happy with the PH Martins Pen White. It could be the stuffy weather here in Singapore, or it could be the way I was storing my inks (like all over the place… oops), but every time I pick up the bottle and open it, I had to add a few drops of water to thin the ink out. If I have to add water every single time, then it's not so perfect after all, isn't it?
Then I had to mix some custom ink colours for a project. Before I used gouache, I was using pre-mixed inks in various colours (note: I wouldn't recommend that at all). Aside from the fact that I had to buy a bottle of ink for every colour I need, the pre-mixed inks just can't do the job. They're too watery (yes, I'm talking about you, Daler Rowney Calli!).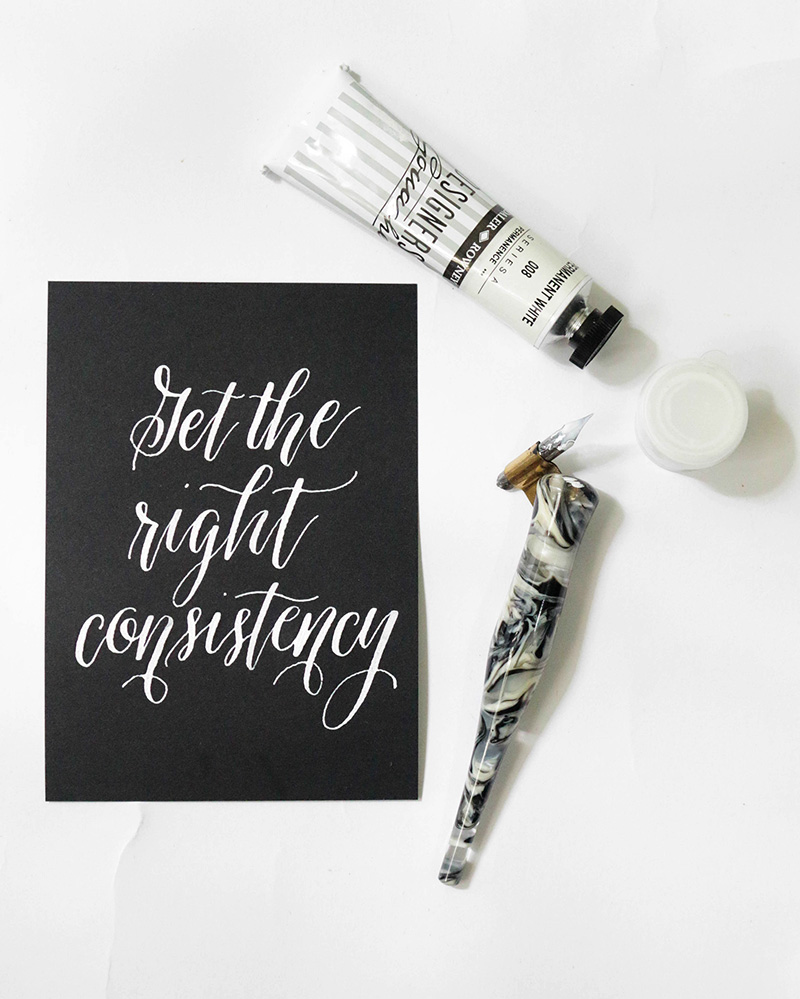 During that time, I've heard about calligraphers mixing their own gouache. It was intimidating, and I thought I had to leave that to the pros. But I'm glad I experimented! As with all experiments, the first try wasn't as good. But… BUT! I got better with it, and I realised it's not that difficult at all.
So now I mix my own white ink using gouache. What you'll need is pretty simple actually:
:: tube of white gouache (I use Daler Rowney Designer Gouache)
:: plastic pipette
:: gum arabic powder (optional, I use Jacquard)
:: tap water
:: ink jar
Ok, so what do we do now? Before we mix everything up, let me give you some background about gum arabic. There is liquid gum arabic, and there's powder. I use powder and dissolve it in warm tap water — I usually mix 1 part powder to 3 parts water, stir it and keep it in a small plastic jar for multiple uses. Warm water dissolves the powder easily and does not result in a clumpy mess. Gum arabic is basically a binder that controls viscosity and does a great job in preventing feathering. It's optional because mixing gouache and water alone produces great results as well, depending on the paper used.
Mixing your own gouache is trial-and-error, and you'll get better the more often you do this (pretty much like calligraphy!). So fill your jar with some white gouache, add a few drops of your gum arabic mixture, and a few drops of water. Mix it well and add a few drops of water until you reach the right consistency. Test it with your nib to see if your ink flows. If not, then it's still too thick. Just keep on adding drops of water and testing till you get the consistency that works well for you.
And there you have it — solid white ink that's better than store-bought ones! What's your favourite white ink? Let me know in the comments!