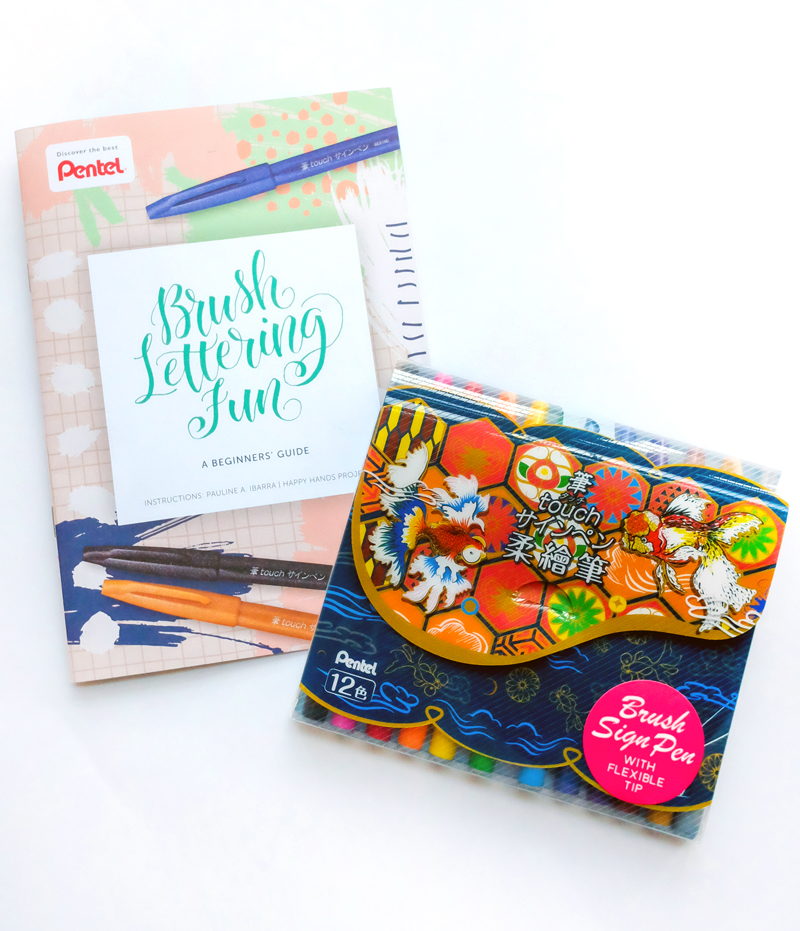 Pentel Singapore and Happy Hands Project have collaborated to bring you a FREE (yes, free!) brush lettering booklet for every purchase of the Pentel brush sign pen set. I am truly honoured to have the opportunity to write and design a brush lettering instructional booklet for Pentel.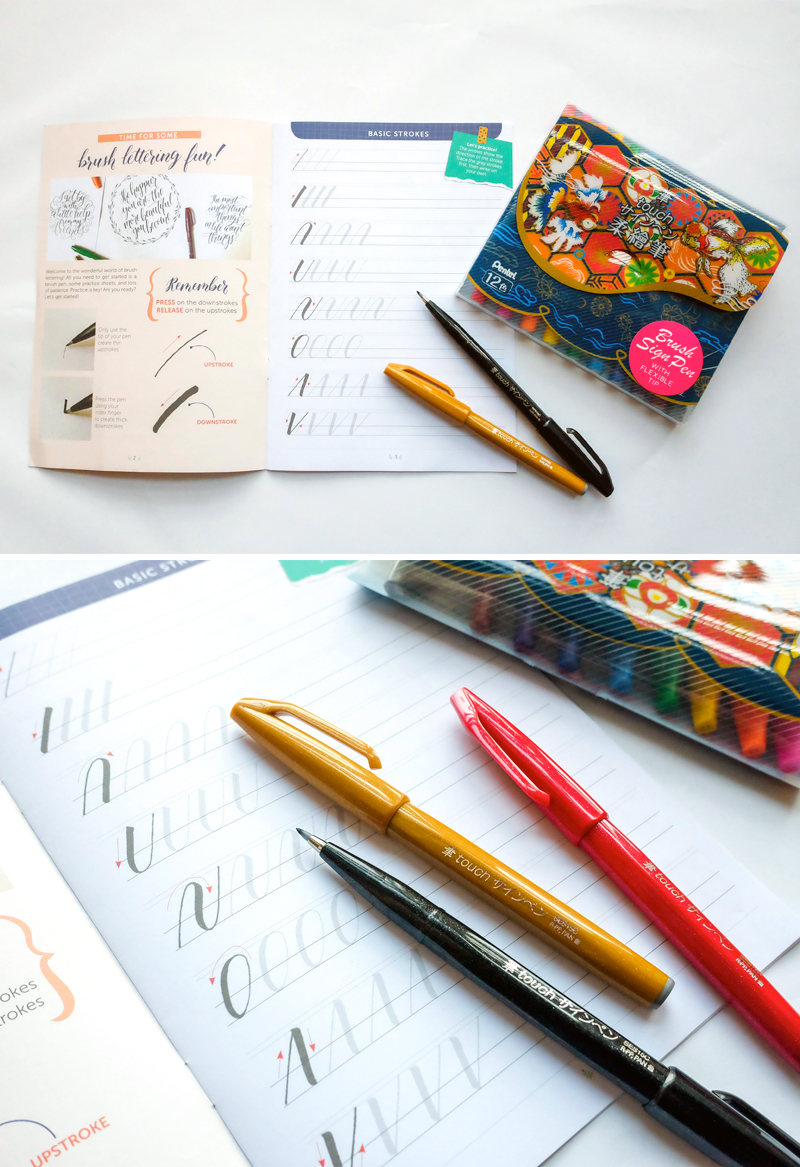 When I started with brush calligraphy, I had a background on pointed pen calligraphy. It has the same concept as a brush, but handling it is different. I bought brush pens but had no idea how to use them. What I love about this Brush Lettering Fun booklet is that it is bundled with a set of Pentel brush sign pens, so you'll have the pens and instructions on how to use them as well.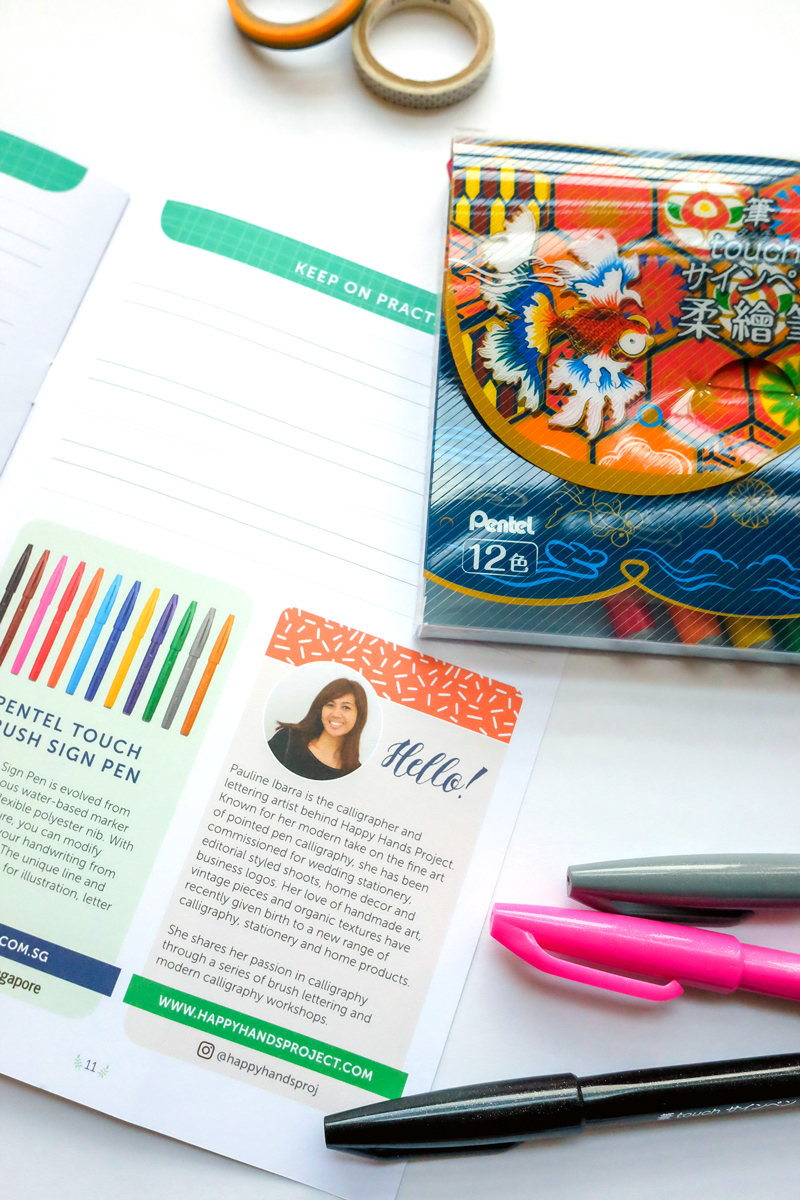 So what's in the booklet, you ask? It has instructions to get you started with brush lettering, along with a brand new alphabet exemplar and traceable words and illustrations.
The brush lettering booklet is currently available in Singapore, and will be available worldwide as well. It comes in limited quantities and can be found at different locations at a time, so it's best to check Pentel Singapore's Facebook page for updates.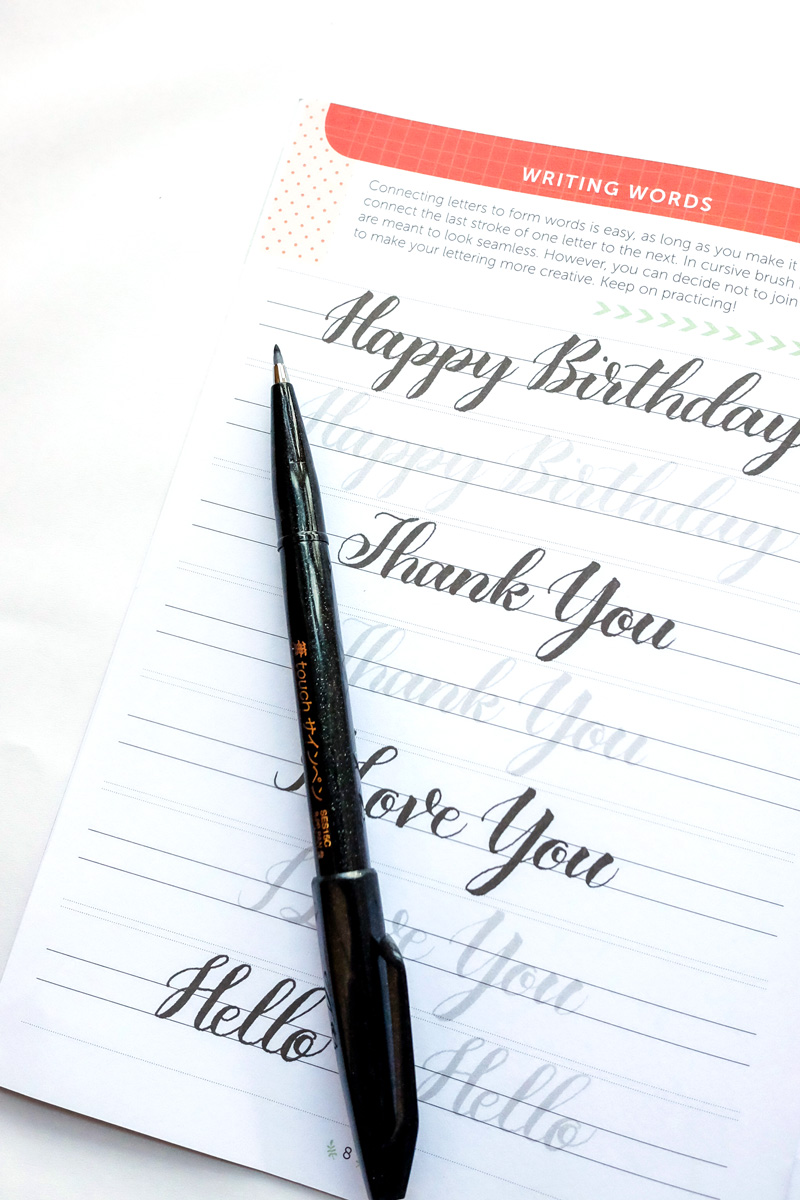 Oh, and we are currently giving away a 12-piece Pentel brush sign pen and a booklet to one lucky winner! Join our international giveway on Instagram, which closes on 24 October 2018 at 12 midnight (SGT).
All photos were used with permission from Pentel Singapore.