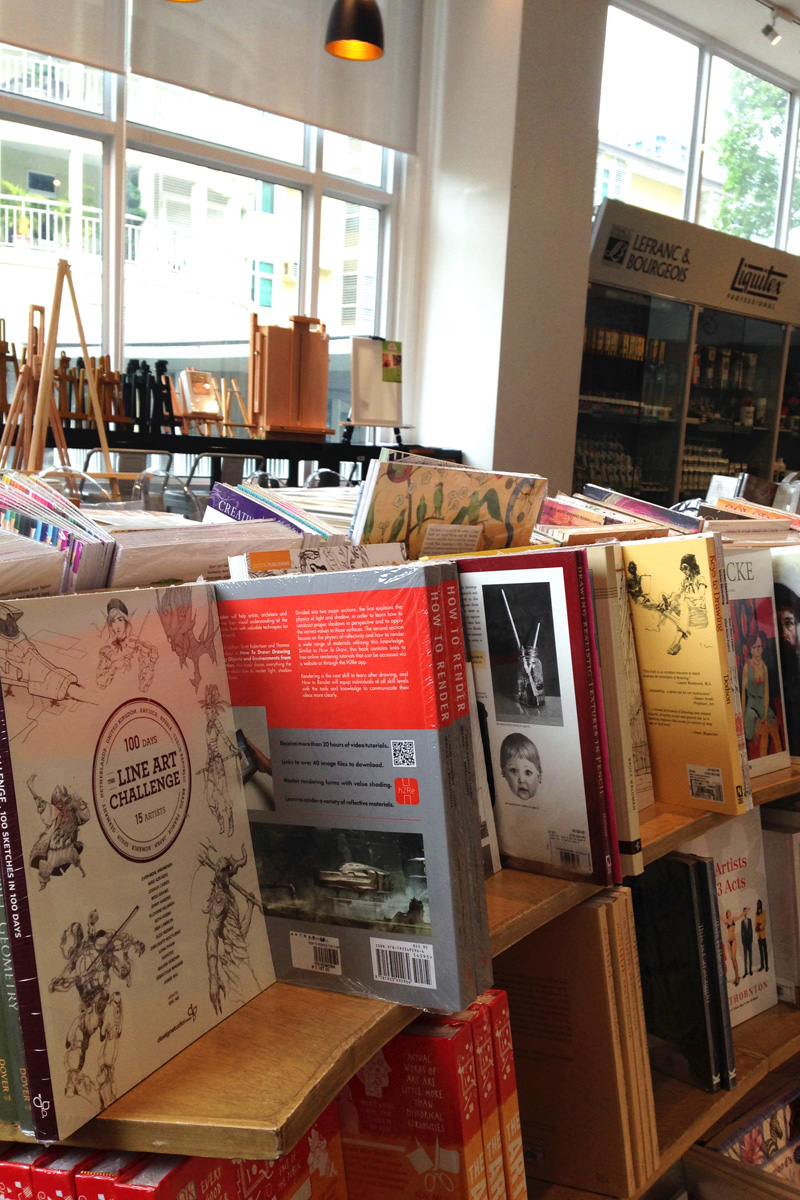 A trip to Art Bar PH should definitely be on your list when you're visiting Manila, Philippines. First, you can immerse yourself in art books and hoard art supplies. Second, there are so many things to see, eat and do around the area. Did I say eat? Yup, but that's another story.
I was in my hometown of Manila recently, and I'm telling you, every time I step foot in its familiar soil, I always find something new. One of them is Art Bar PH at Serendra, Bonifacio Global City (more commonly known to locals as simply 'BGC'). It was boarded up the last time I was there, but in its place now stood a smallish yet eye-catching arts and crafts supply store.

There are quite a lot of pens to choose from, and they're actually carrying Palomino Blackwing pencils! Near the staircase and one of the shelves on the first level are a few calligraphy supplies. It's a modest selection, but still adequate for those starting out. There are different brush pens stacked in one of the shelves as well.

For those looking for different pads, be it for watercolour or calligraphy, there is a wide selection of local products. As far as I know, you won't find these in Singapore.
The highlight is on the second level! Oh, I loved the sunlight streaming onto the book shelves. There are huge glass display cabinets with Winsor and Newton products. They also have Arches watercolour paper in blocks.

I saw quite a lot of art books here, from hand-lettering to interior design. They also carry locally-printed titles and books by Filipino artists. Surrounded by the arched bookshelf is a cozy work table meant for workshops. I imagine it to be a great venue for a calligraphy or brush lettering class.
I can stay up on the second level for hours, browsing through the books. Aside from that, I checked out the paint brushes and got myself my first Princeton brush. There are a few other paintbrush brands as well.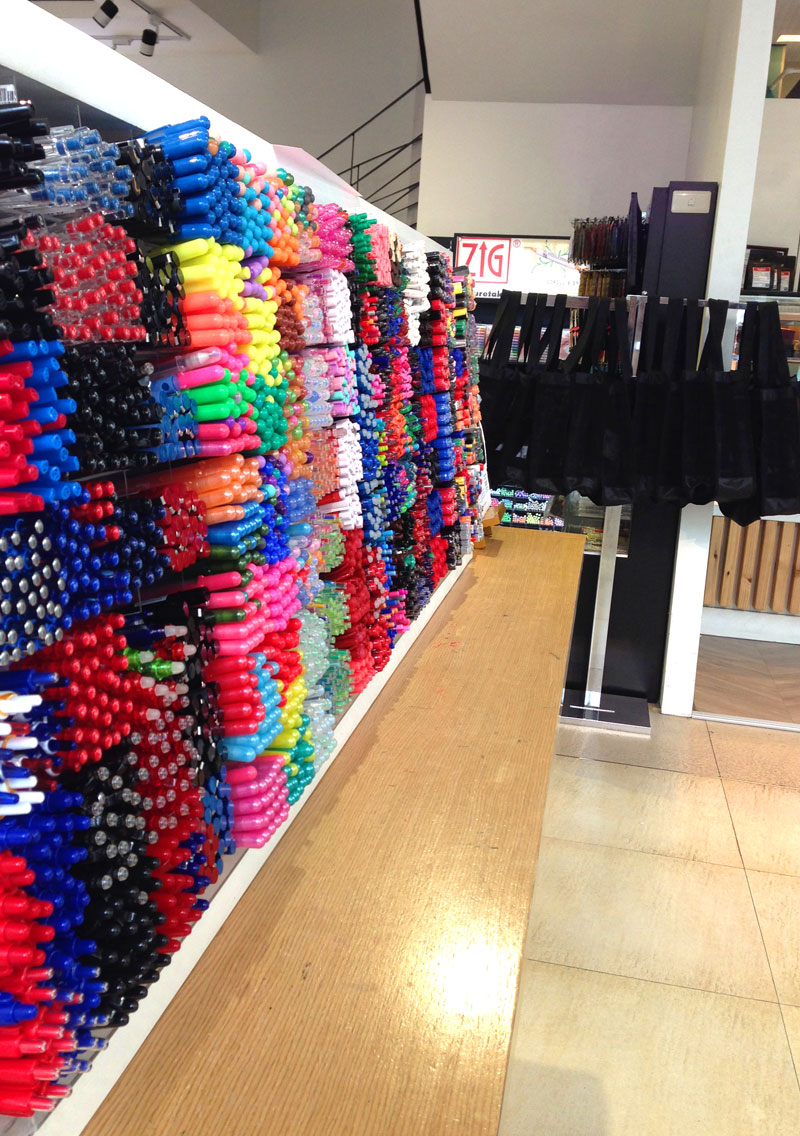 So I went home with a bunch of pads and a Princeton paint brush. I'll let you in on the pads I got next time. Overall, I'd say Art Bar PH is worth your while when you're in Manila. You don't really need to hoard tons of supplies—I got myself a pretty decent haul even if it's not much. The best part is I left feeling exhilarated and inspired and looking forward to start doing something creative again.
See you again soon, Art Bar!
SaveSaveSaveSaveSaveSaveSaveSave
SaveSave