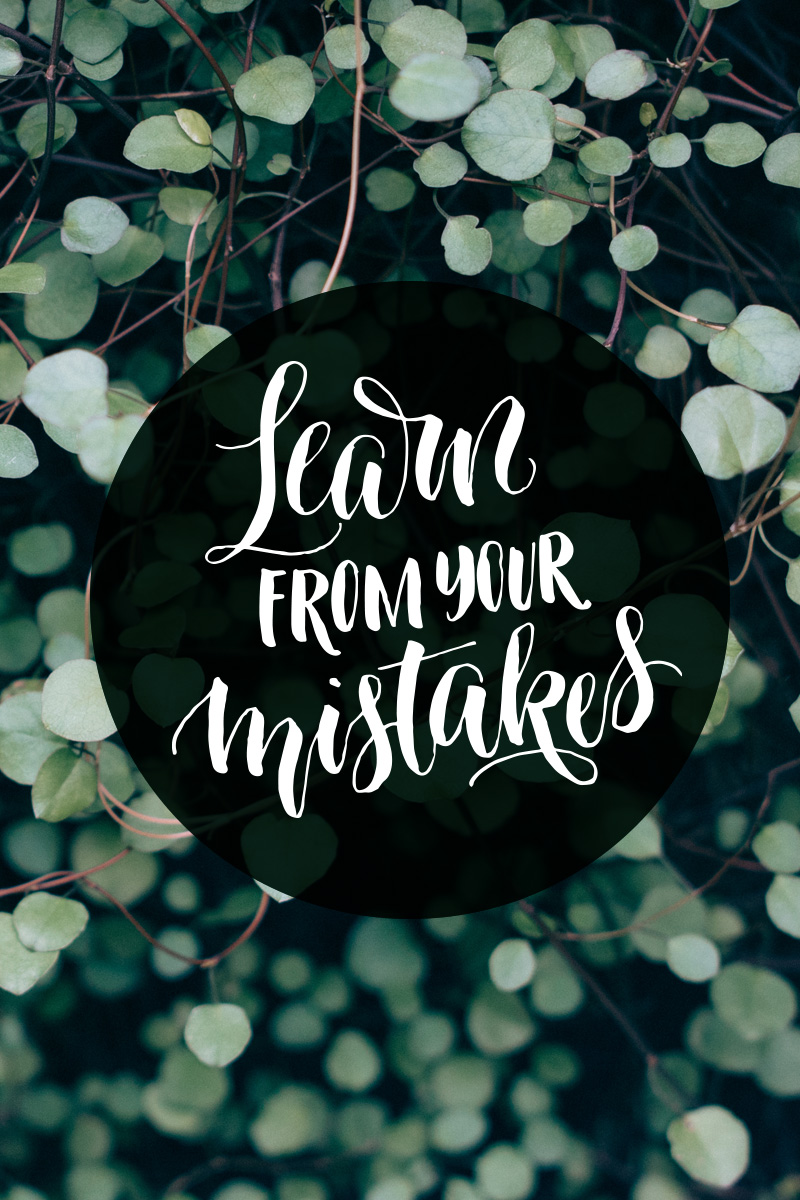 Are you a beginner who wants to get better in calligraphy? I've a question for you. Since you began your sojourn, have you become better and more confident with your pen? Or do you think there are too many mistakes and you're ready to give it up?
I'm telling you—don't give up just yet.
In 2011, modern calligraphy was starting to infiltrate my Pinterest feed, and I was curious. I was lucky enough to receive replies from popular calligraphers, telling me what tools they used. I excitedly ordered them from the US (this was a time when there were no calligraphy tools here in Singapore; Straits Art didn't even have Higgins Eternal!). When I started using those so-called awesome nibs and inks, I realised I couldn't get them to work.
But I didn't give up. I learned from my mistakes. And here I'm sharing with you how I've learned from the mistakes I've made so that you, too, would get better at calligraphy.
1:: Keep your first few calligraphy attempts
You'd think the first time you tried to write a few strokes was terrible, right? I did, too. There were no workshops at the time in Singapore so I had no choice but to self-study. My experience with dip pens were in college, but we used broad edge. That's a different beast right there, so when I used the pointed pen, I was floored.
But I kept the pad I used at the time. That jotter pad that didn't know anything else but feather everything I write on it. I even tried to write what nibs I used (which of course, didn't help). It's good to keep your first attempts at writing calligraphy, so you can go back and see how far you've come. That in itself, is enough to give you the inspiration to keep going.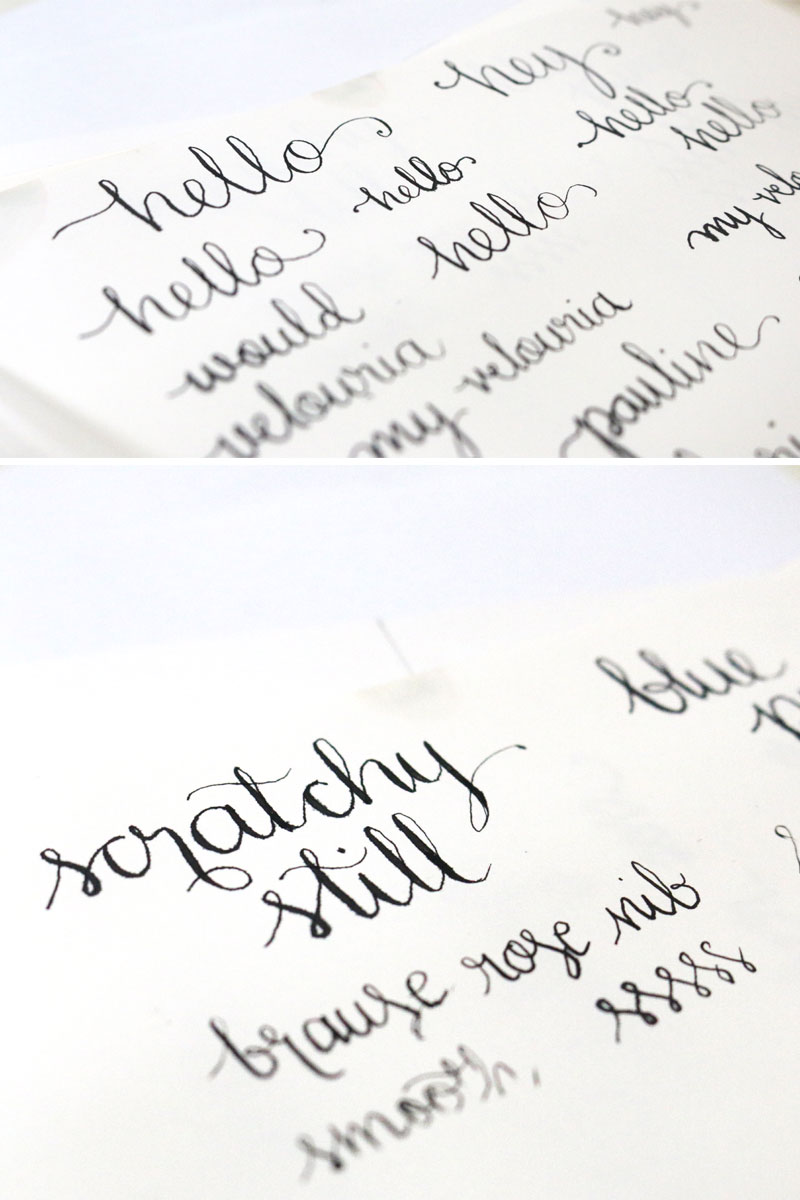 Eeep! If I stopped here, I wouldn't know that I wasn't a hopeless case.
2:: Write the dates on your practice sheets
The good thing about writing the date is that you will look at it a few months later, and realise you have improved. And for those who don't practice often, it's a good reminder that you should DO YOUR DRILLS!
3:: Mark your mistakes
I have learned that writing continuously is pointless if you don't refer to an exemplar. This Engrossers' Script exemplar from IAMPETH is perfect. Always have your alphabet guide in front of you so you can compare it against your own. Then review your practice strokes or words, and make little notes on your sheet. This will help you remember which parts have to be improved. It can be as simple as a loop that's too big, or a descender with a line variation that wasn't done smooth enough. Mark it, and make it better.
4:: Join A Calligraphy Community
This is also called, 'find your tribe'. Or form your own cheering squad. Join a local guild if there's one, or socialize with like-minded enthusiasts on social media and take it to the next level and meet in person! Having friends who like the same things you do are priceless human beings who will contribute to your growth as a calligrapher. Heck, they will also help you grow as a person. Friends who support each other in sickness and in health, through group purchases and art jams, are the best kind of friends if you ask me.
They will tell you when your letter form just ain't right, the logo you made looked funny, or convince you that yes, the Blanzy nib works well on handmade paper.
If a local community is non-existent, connect with other calligraphers online instead. Flourish Forum is an amazing online community where everybody lends a helping hand.
So there you have it. Challenges in the world of calligraphy is never ending, that's why learning is contiuous, too. If you're just starting out, keep on practicing and don't give up. Use the mistakes to your advantage and trust me, after a months of serious practice, you'll laugh at how your first attempts looked like. I sure did. And it felt good.
Good luck and happy inking!
SaveSave
SaveSaveSaveSave
SaveSave
SaveSave