Last month, I had the pleasure of bringing the Happy Hour Beginners' Calligraphy Workshop to Manila, Philippines! It was for the Picasso Boutique and Serviced Residences' Live Art Project, where they invite different artists to teach a craft to a select number of people.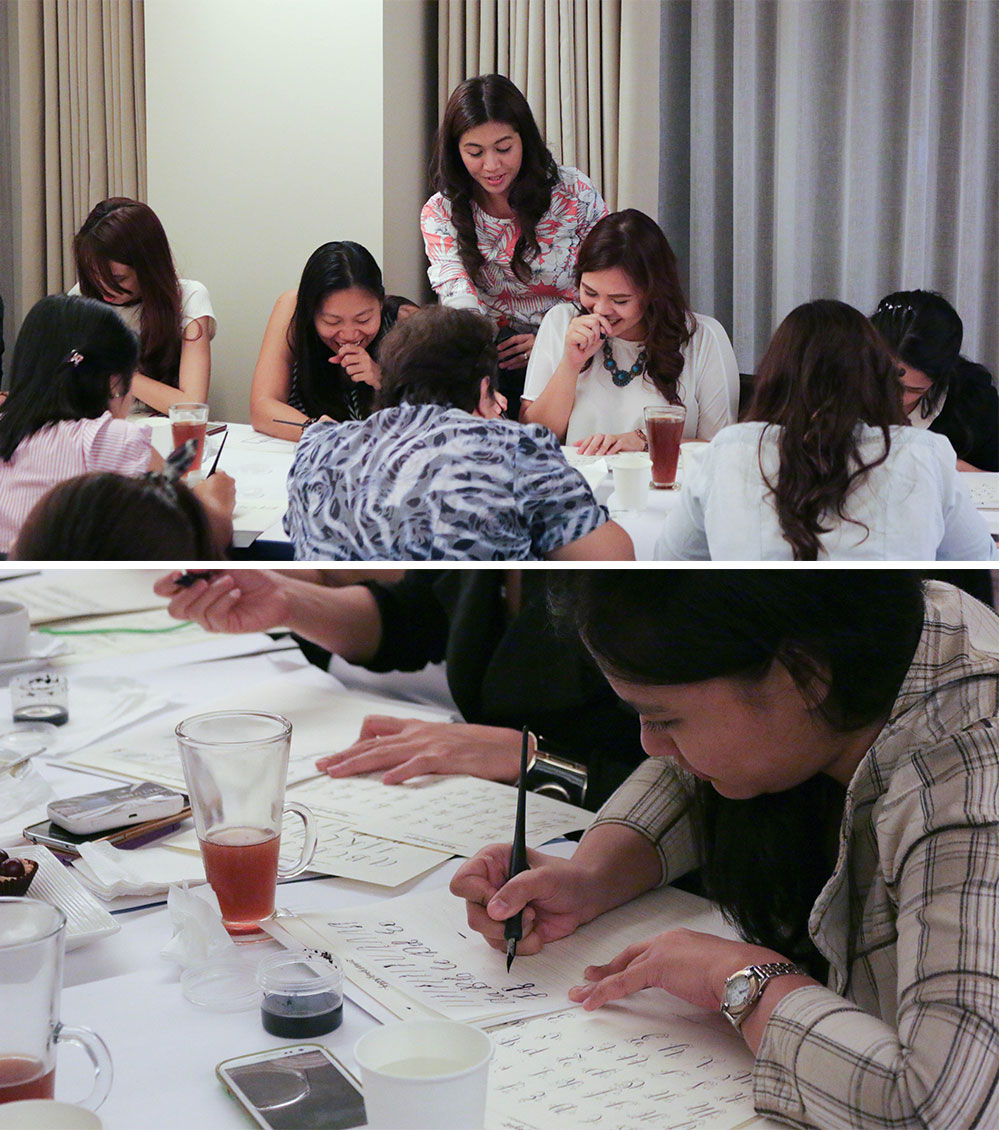 The Picasso is a boutique hotel known for having an Art Gallery and Picasso-inspired pieces of art in their rooms (which are amazingly spacious, by the way). It was an evening class, which was a first for me. It was also catered with delish finger food and champagne – which was definitely another first for me! Didn't dare take another glass after the first one, though!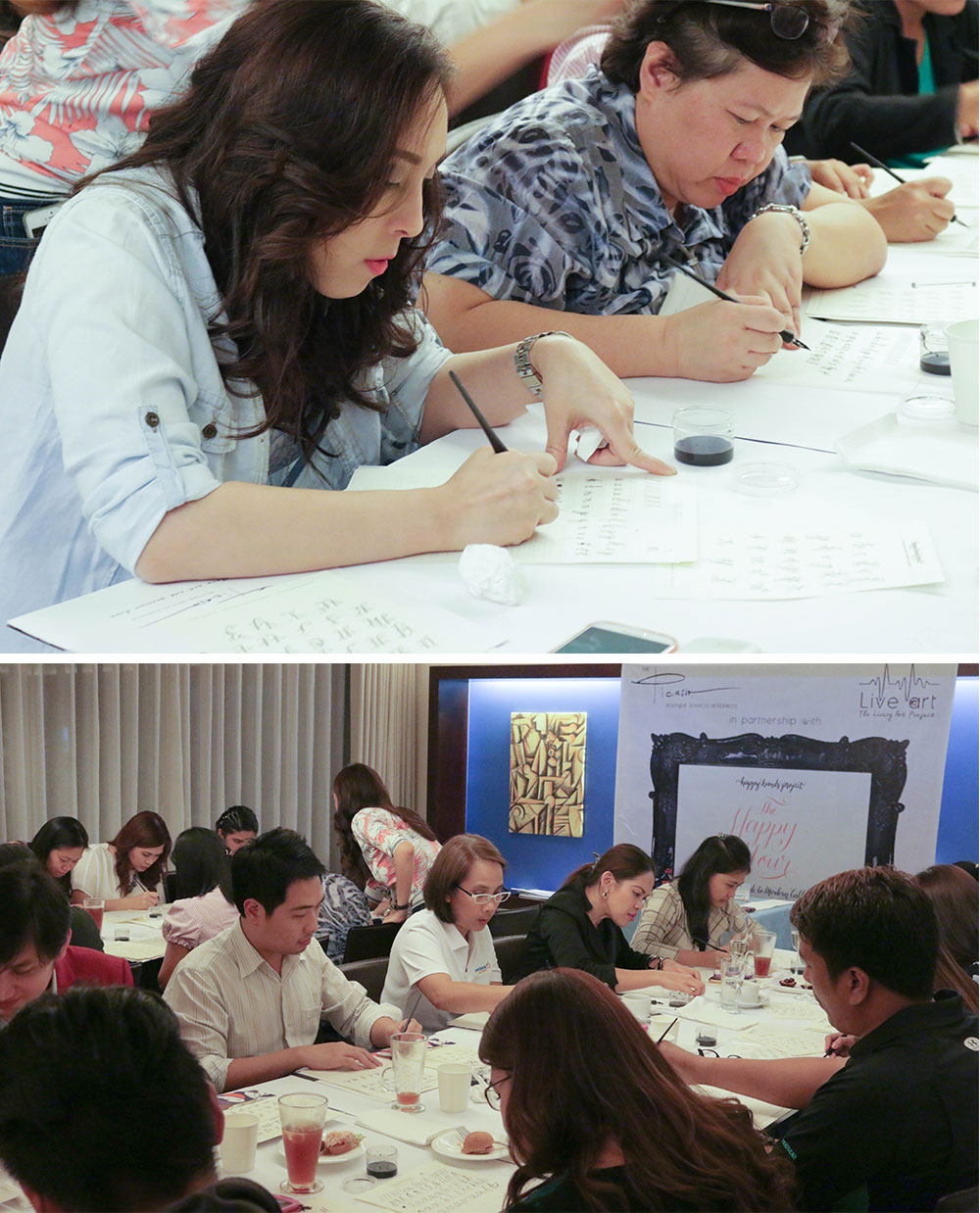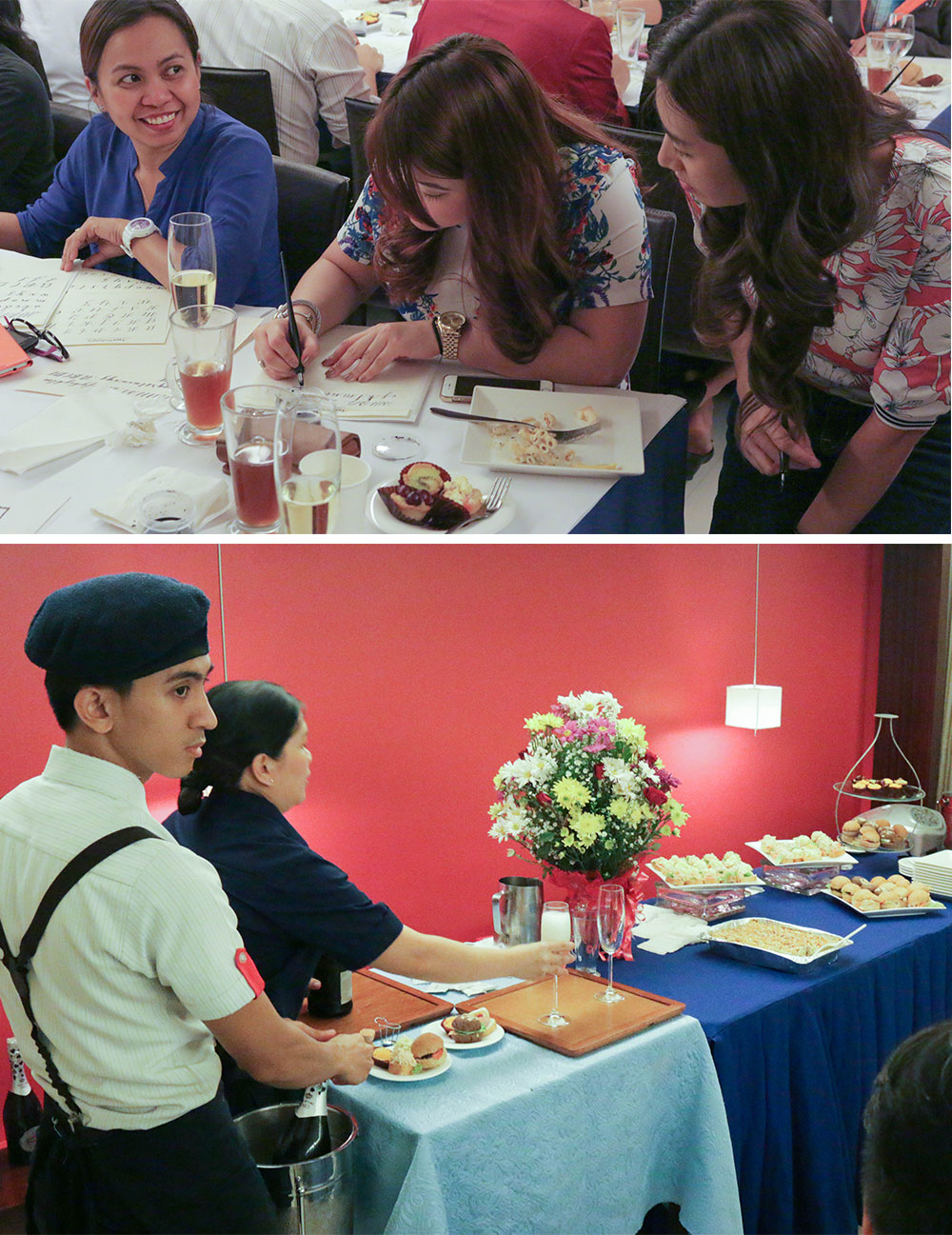 Everyone was really into the craft, with some practicing the letter forms even before we started. I'm hoping they will continue practicing calligraphy after this class. It was an awesome group, and the lovely staff at The Picasso were very warm and accommodating. Some of them even tried their hand at calligraphy as well!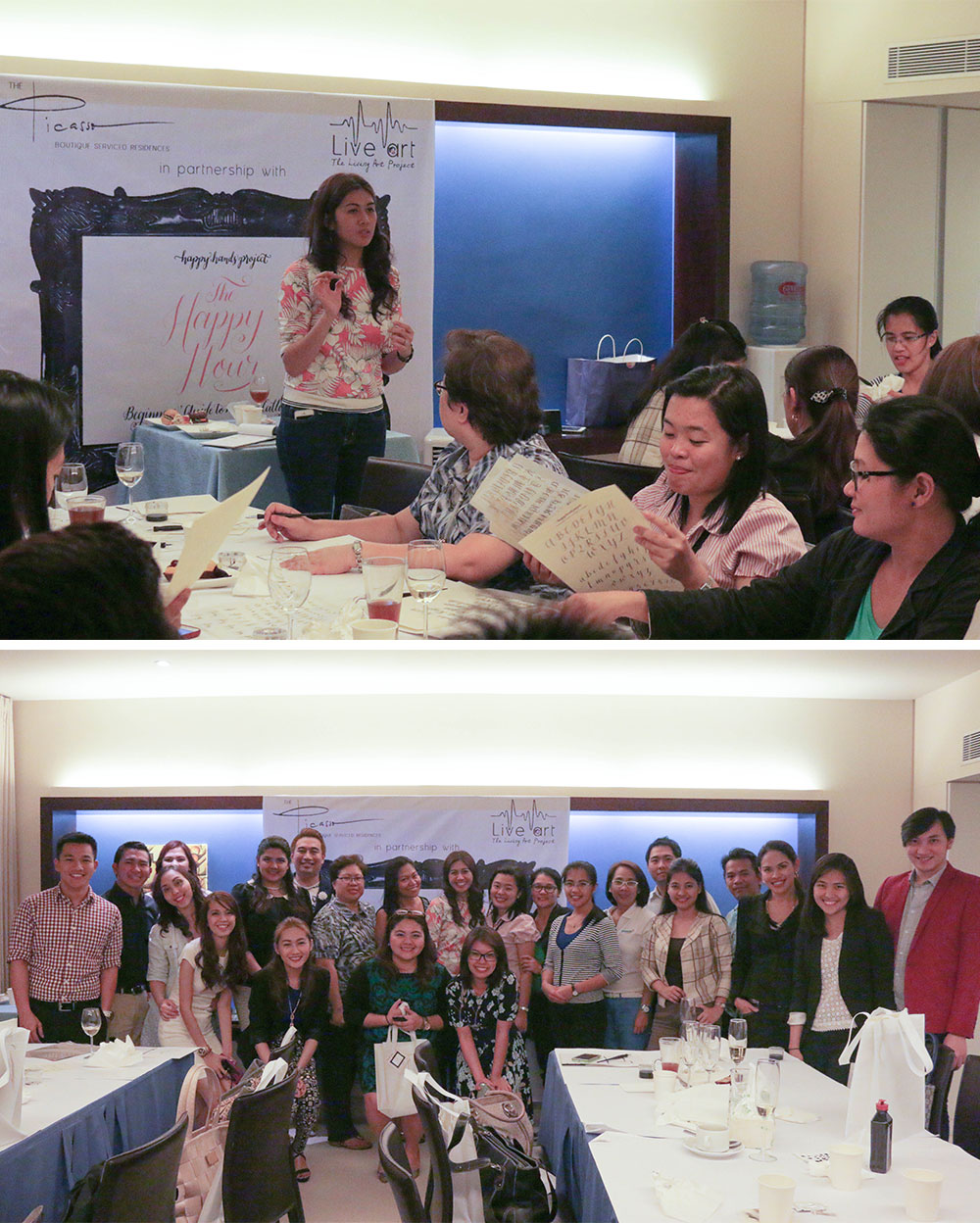 I cannot wait to be back in Manila and meet another group of calligraphy enthusiasts. Thanks to everyone at The Picasso for having me!