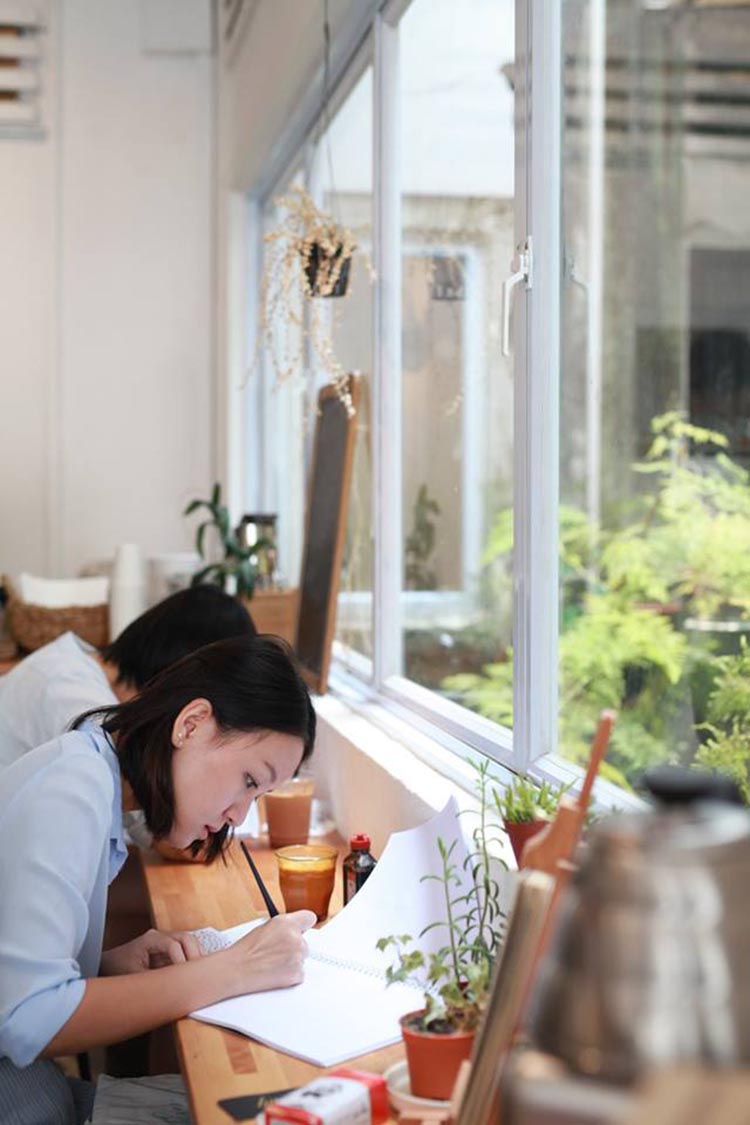 Hi everyone! I know it's been a while since I wrote something about The Happy Hour workshops. The good news is, I'm writing about the revamped beginners' workshops that I've started last 19th of  September.
The demand for the HHP workshops is still overwhelming, which made me think about the class size. The only way to bring in more participants is to find a bigger venue — and here in Singapore, that is not an easy task. Good thing was I attended the Googly Gooeys' Watercolour Workshop, and there I found a perfect venue!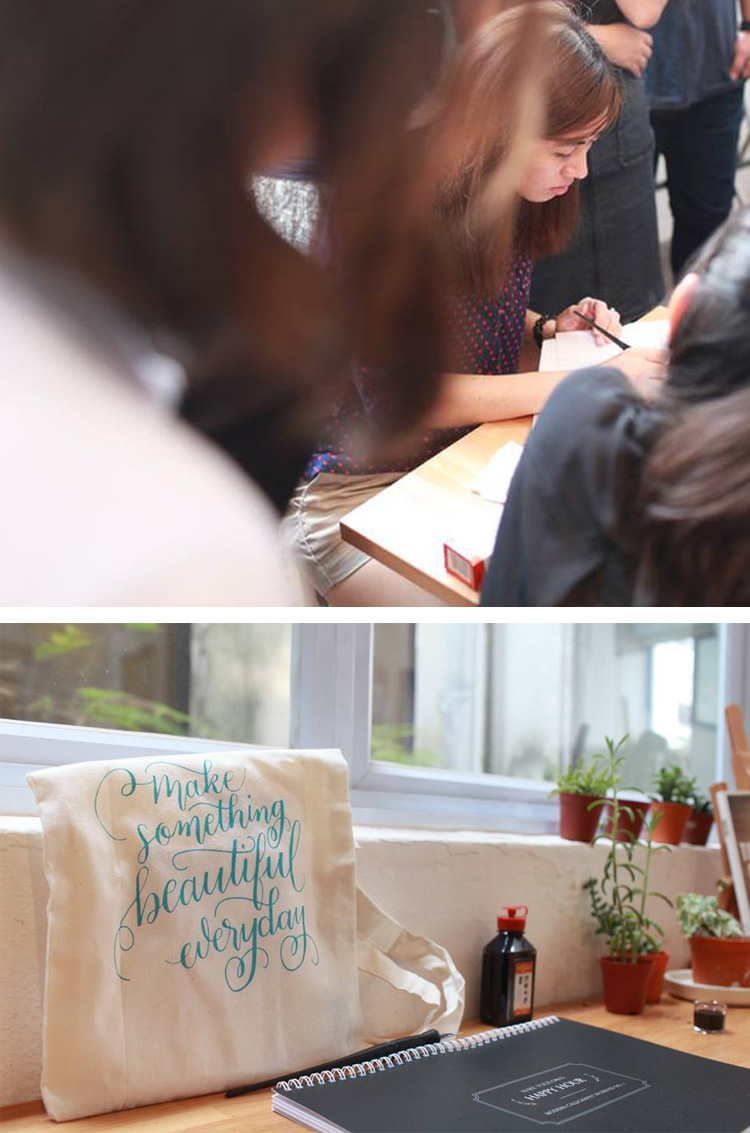 So the first part of the revamp is having the classes at The Untitled Space, a centrally-located, light-filled workshop space that doubles as a photography studio and occasional cafe. The class size is still small, but the space was able to accommodate slightly more participants. As always, the coffee is sooo good (and there's Rooibos tea for non-caffeine drinkers!).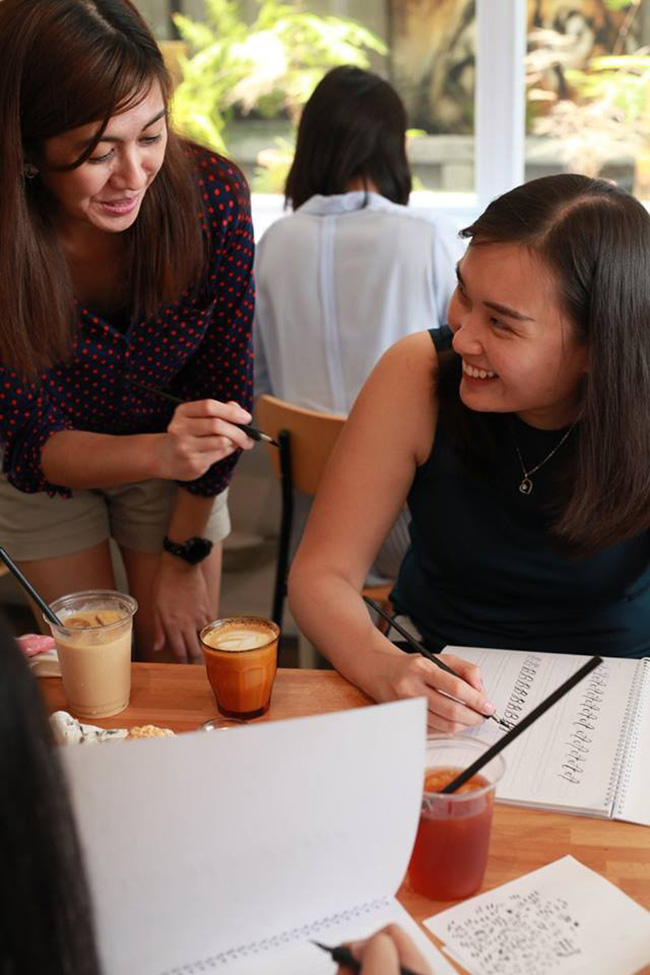 The second part, and the most important project I've ever worked on for the workshops, is the 'Make Your Own Happy Hour' workpad. It's exclusive to participants, and has a new set of exemplar and practice strokes. The alphabet guide is based on Copperplate but still follows my own style of modern calligraphy. It has beautifully-lined pages for drills and freeplay which participants get to take home for more practice.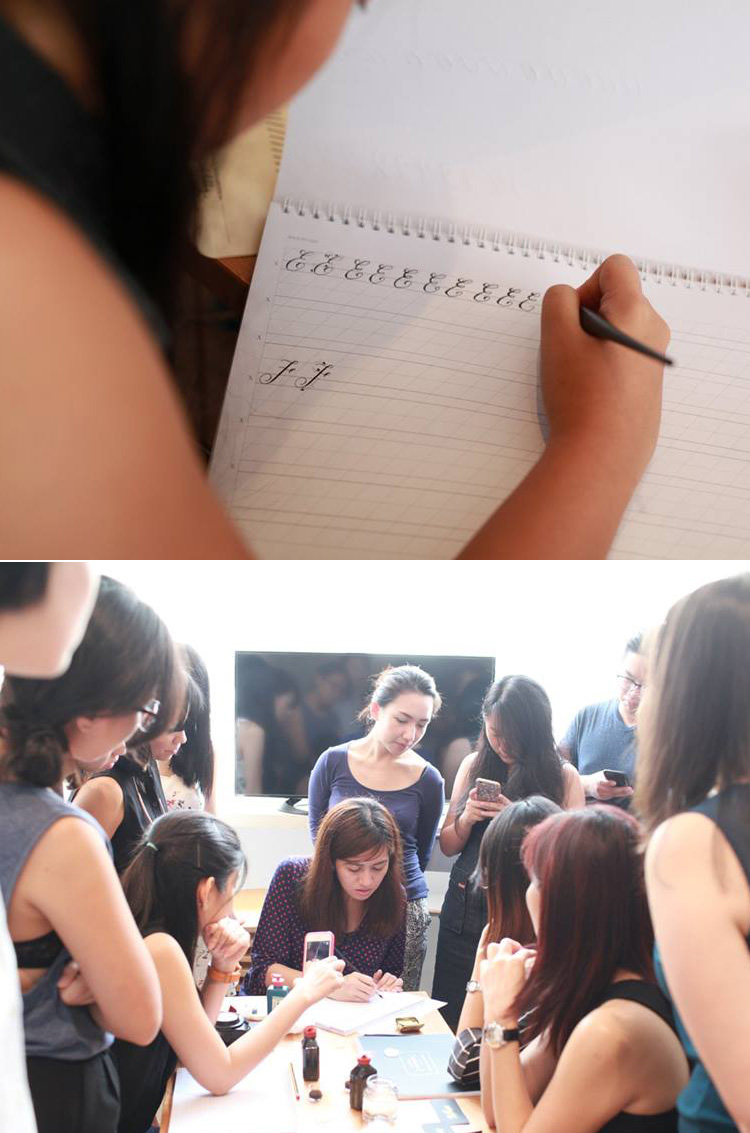 I've scheduled a couple more modern calligraphy for beginners workshops in October. You've been notified of the registration if you subscribed to the newsletter. Hope to see you in one of my classes soon!
All photos were taken by Jim Orca of The Untitled Space.