The first rule in learning pointed pen calligraphy is this: PRACTICE WITH THE RIGHT TOOLS. This blog post has a free download of the ultimate calligraphy supplies checklist, and I have listed the tools I used myself when I was starting out. Nobody taught me at first—I was at my wit's end—and so I'm passing to you what I've learned so you wouldn't be pulling your hair in frustration just like I did so many years ago.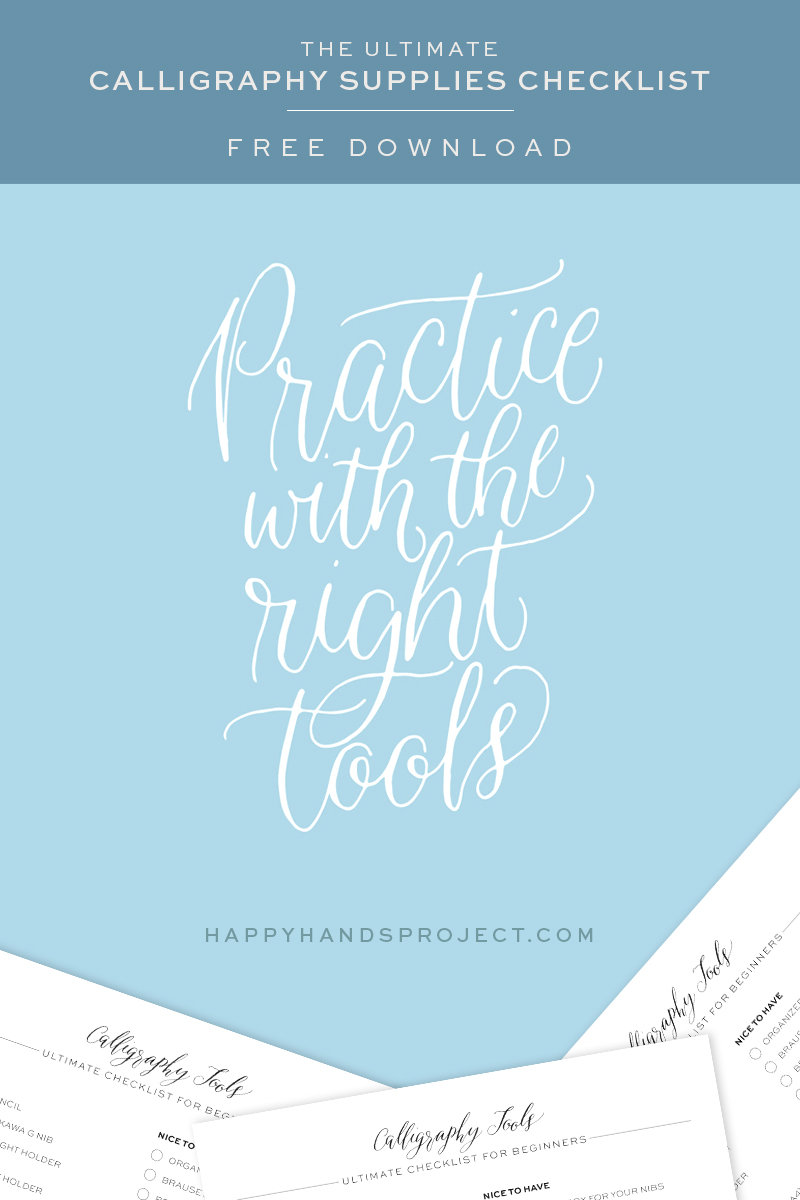 Practicing with the right tools saved my (calligraphy) life.
See, 6 years ago, modern calligraphy wasn't so popular yet. There were no workshops to go to, even online classes were zilch. I had no choice but to read blogs and scour Pinterest for any little tip I might find. I ordered some of the basic tools on top of the kit my husband got for me. It was from Paper and Ink Arts (circa 2012, before they updated their website!) and I had to wait more than 2 weeks to receive the items.
When I learned about the right tools for beginners, I was able to practice and make progress. I realised that having the right tools is the key to getting started. The paper, nib, ink and holder you choose need to work well together so you can concentrate on your letter forms.
Calligraphy beginners, let's get started, shall we? I have prepared the ultimate checklist for calligraphy supplies, and it'll be delivered straight to your inbox! Don't forget to check your Bulk or Marketing folders just in case that's where it ends up (ouch!). Here ya go!


If you'd like to have all my recommended tools and work pad in a box, you can check out the Beginners' Calligraphy Kit at my Etsy shop.
SaveSave