I witnessed so much love during the Mother's Day weekend workshops here in Singapore with Pentel and Tokyu Hands! This was the first time I've taught classes using my favourite Hybrid Dual Metallic pens. What I love about these pens is that the inks are rich and sparkly, and the colour turns out differently when one writes on either black or white paper.
For the workshops, I taught wreath illustrations to decorate envelopes. Participants got to choose from white, cream and black envelopes, but the black ones were a hit. The decorated envelopes were given to the amazing mothers along with a small note tucked inside.
There were so many kids! Everyone had a blast designing their envelopes with leaves and wreaths, and my heart was so full just from getting a peek at their love notes for their mothers.
After decorating the envelopes with the dual metallic pens, I taught a quick lesson on brush lettering using the Pentel brush sign pens. Here are photos from both Tokyu Hands in Jurong and Orchard. Enjoy!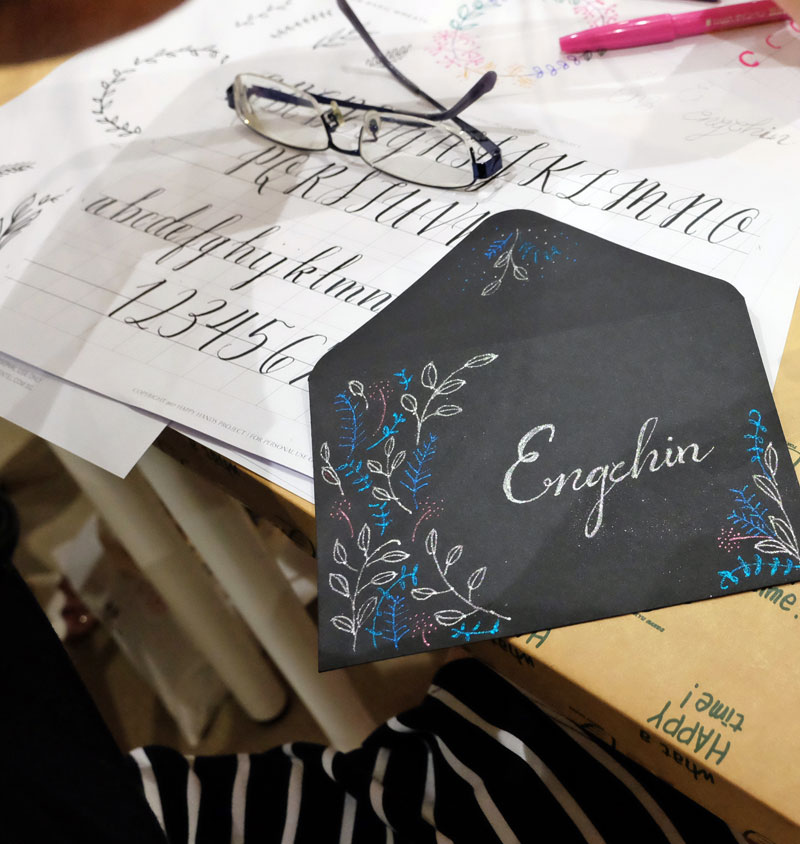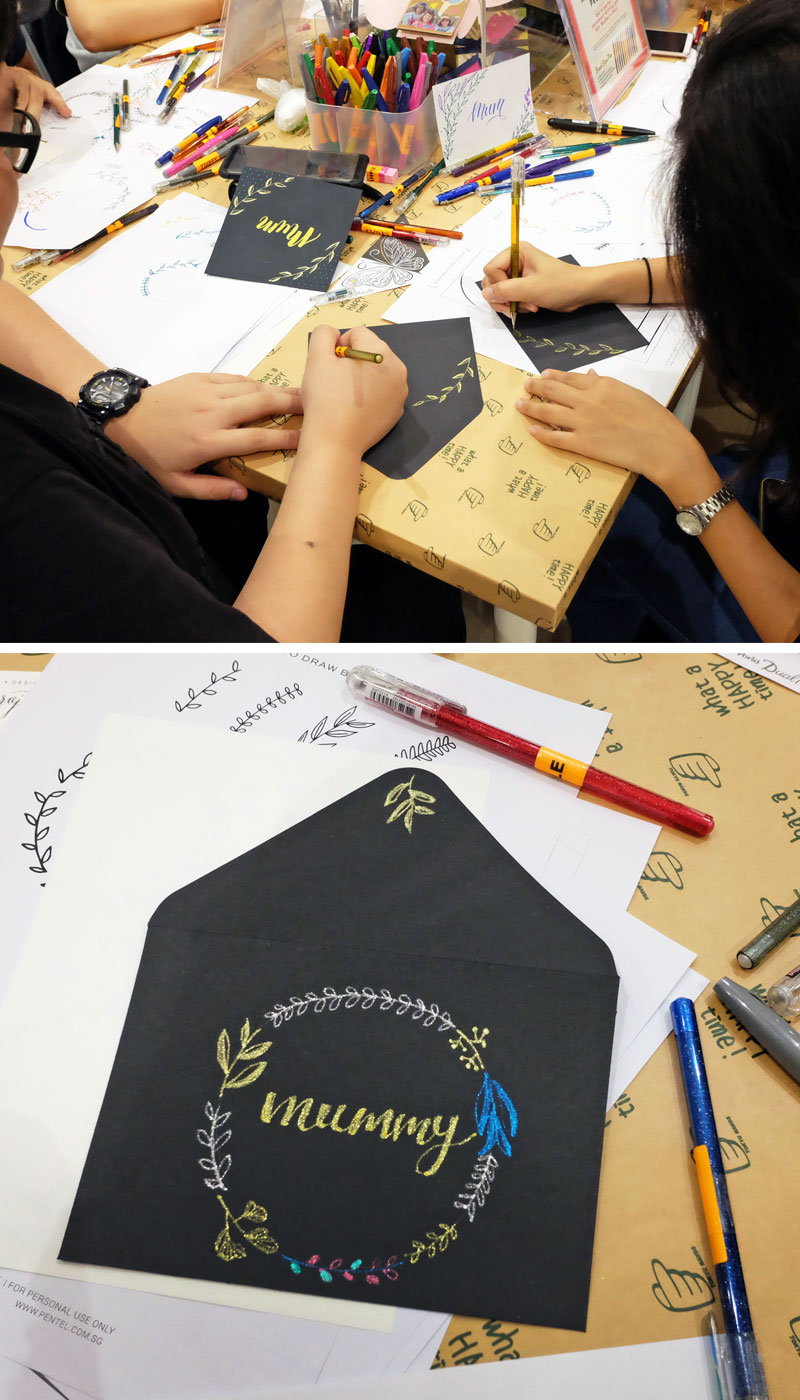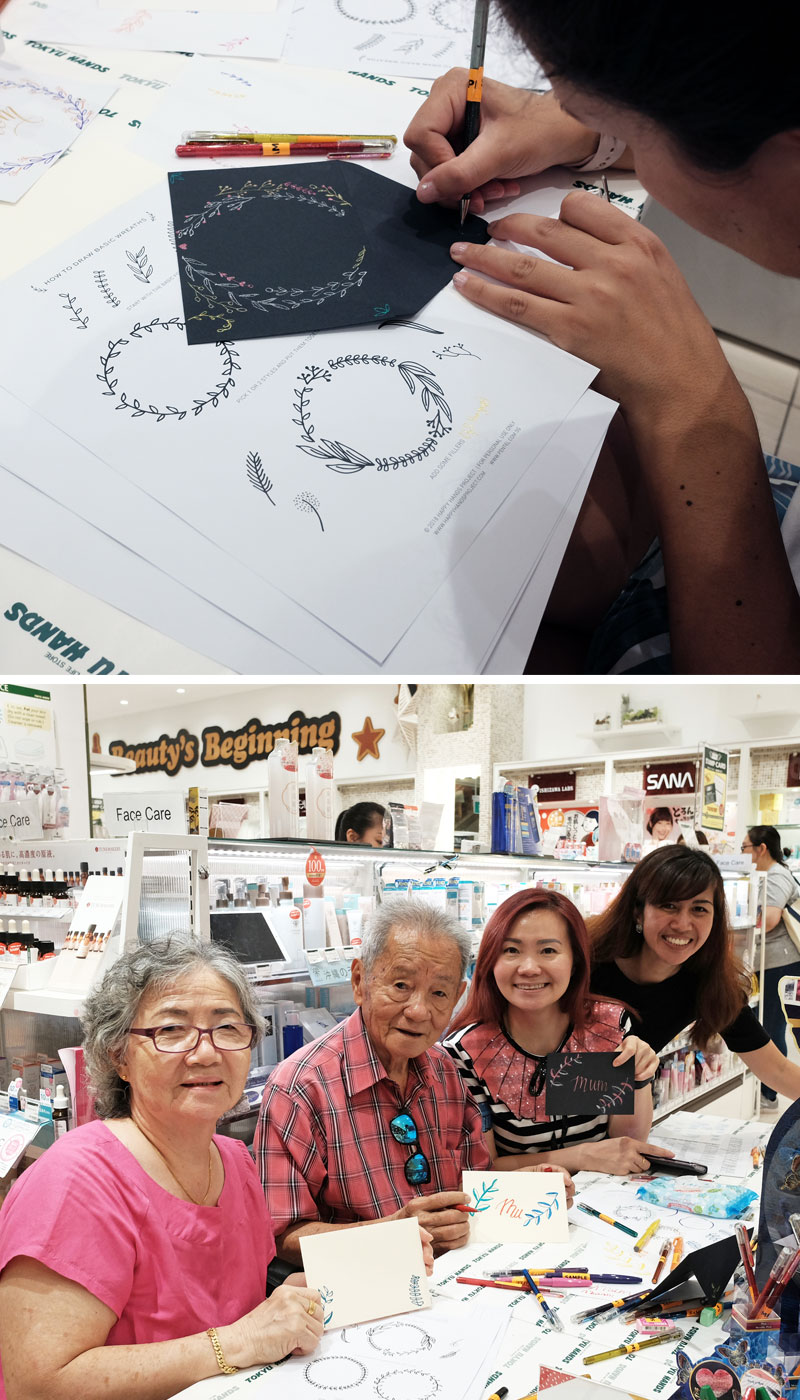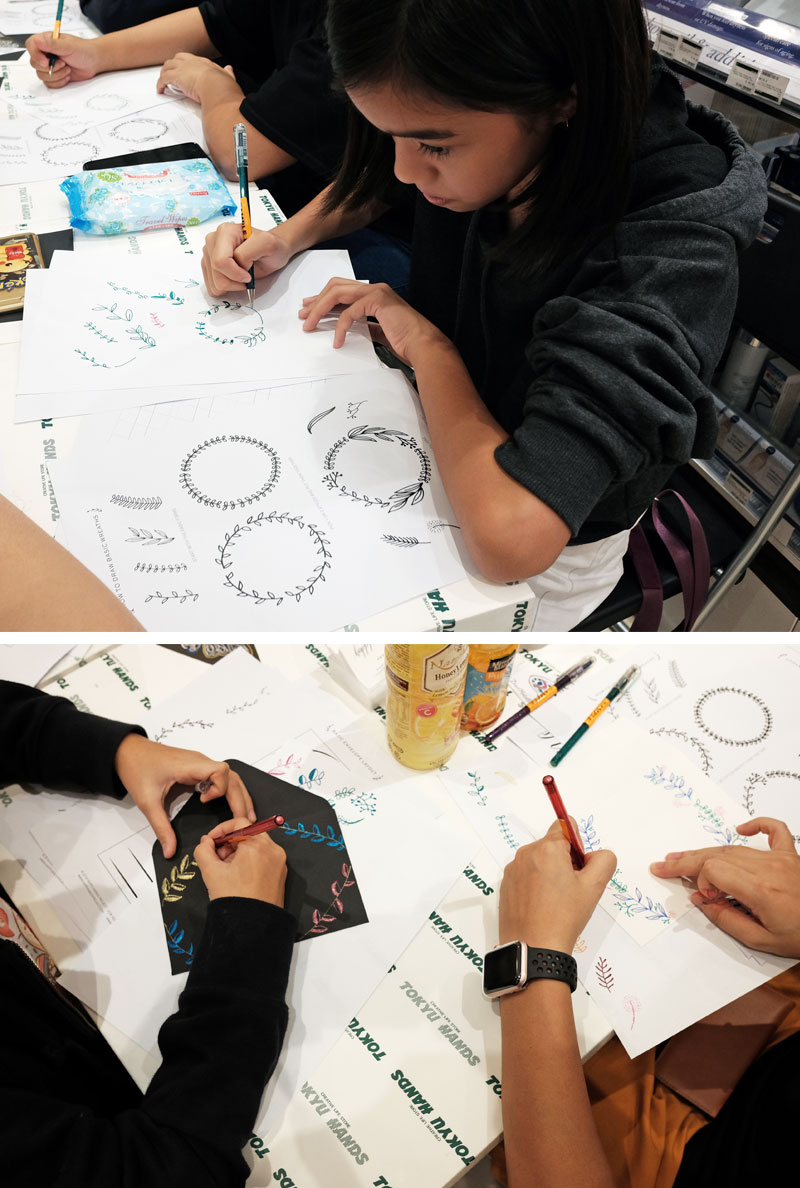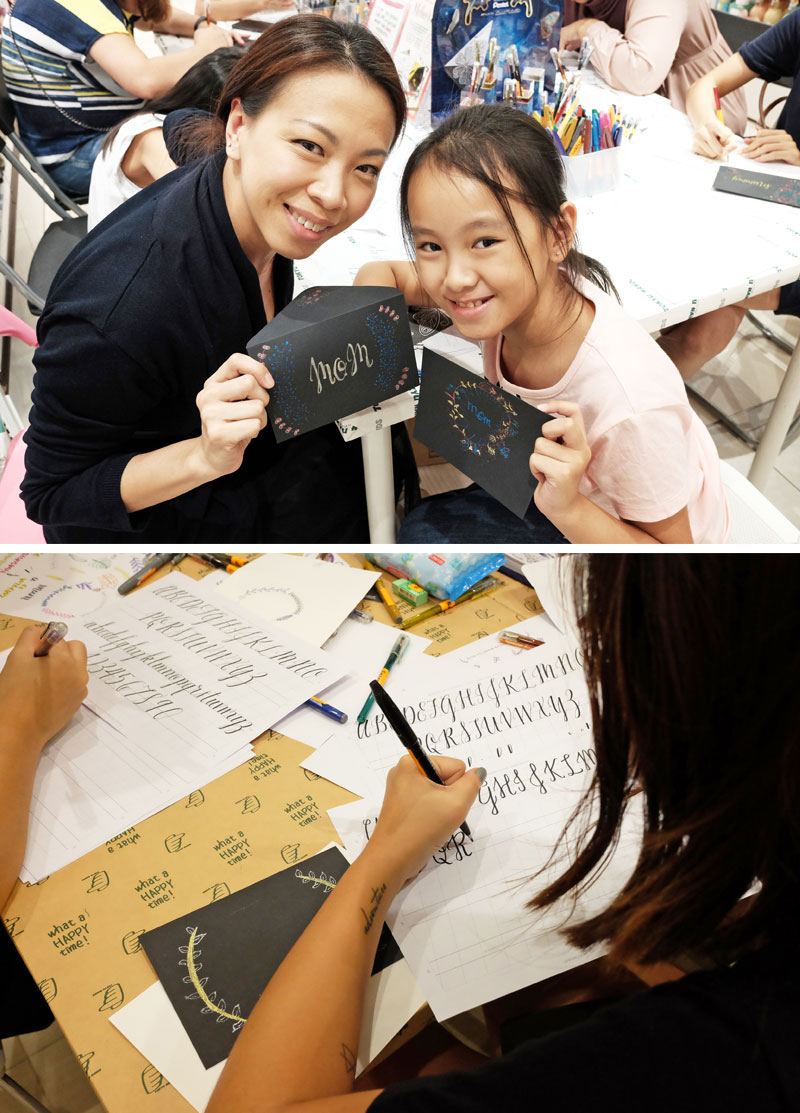 All photos are courtesy of Pentel Singapore.