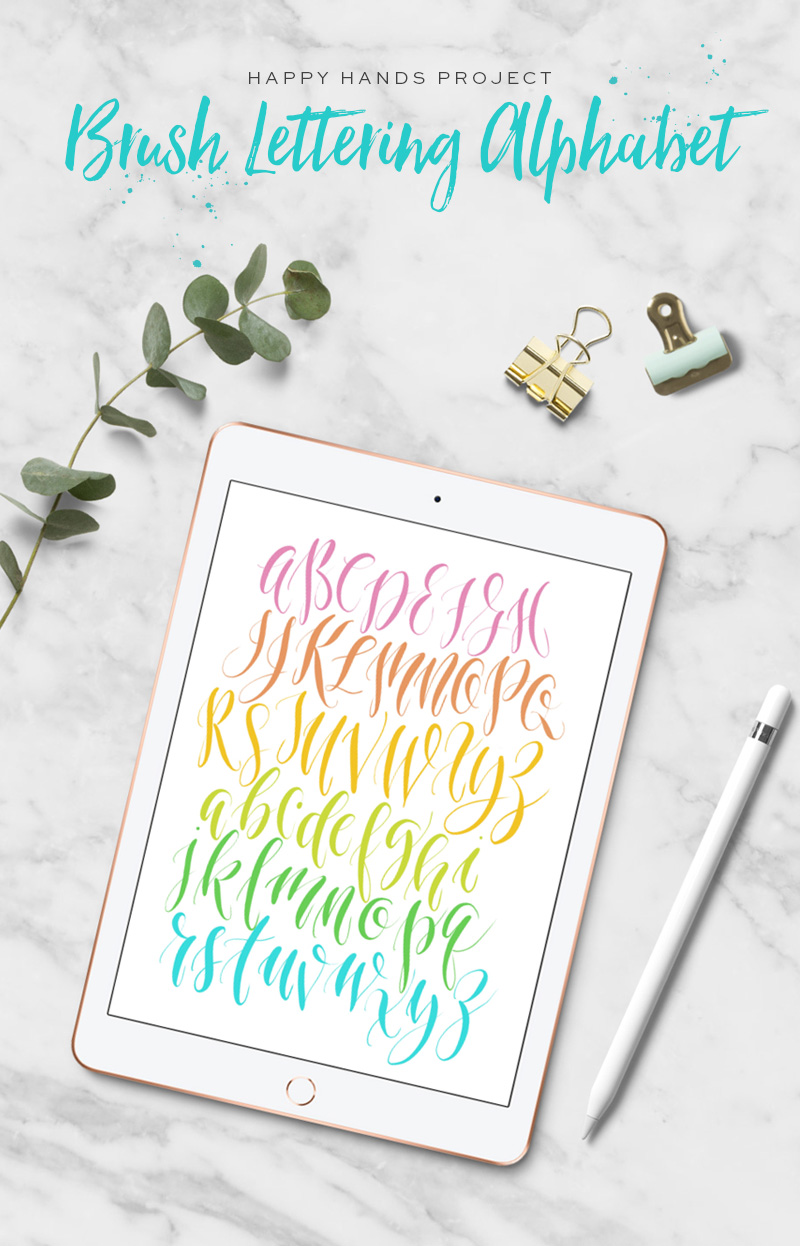 Here's a free downloadable brush lettering alphabet guide for y'all! As much as I'd like to learn how to write words and full sentences when I was starting out writing calligraphy, I learned (albeit the hard way) that memorizing your letter forms and building muscle memory is the most important thing.
Learning your ABCs should come first before writing words and sentences.
So here's a free alphabet guide for you to download and refer to when practicing pointed pen calligraphy or brush lettering.
So how does this alphabet actually guide you in your quest for exemplary calligraphy skills? You can print this and tape it on your wall, and refer to it every time you practice. You can also load this on your device (prop up your iPad!) so you can view it while you write. This is my personal freehand style that I tend to use most of the time, either with a brush or a dip pen, and lately using an Apple Pencil. Following this style as a beginner will help you with your forms. As you become more familiar with the strokes, you will then explore different styles—maybe a different way of writing letters, or as simple as changing the slant.
So here's the brush lettering alphabet guide I promised! As with everything on the house, it's free for personal use and should not be redistributed nor sold. You may link back to this post if you'd like to share. And don't forget… practice makes pretty! So flex those muscles and get writing!

P.S. Here's the pointed pen calligraphy exemplar from a while back—check it out!