Are you just starting to hand-letter using a brush pen? Or are you interested in creating brush lettering pieces but don't know where to start? Well, I've been there. About 3 years ago I wanted to hand-letter using a brush but was totally lost. I tried using a small brush and some paint but found it extremely tough.
After some research, I stumbled upon the first ever brush pen in my collection — the Tombow Dual Brush. Oh, I didn't traipse into brush lettering wonderland right then, but it was a good start. For beginners in brush lettering, let me share with you 6 brush pens that you can start with. My advise is try 1 or 2 of these and practice, practice, practice. You'll get better I promise!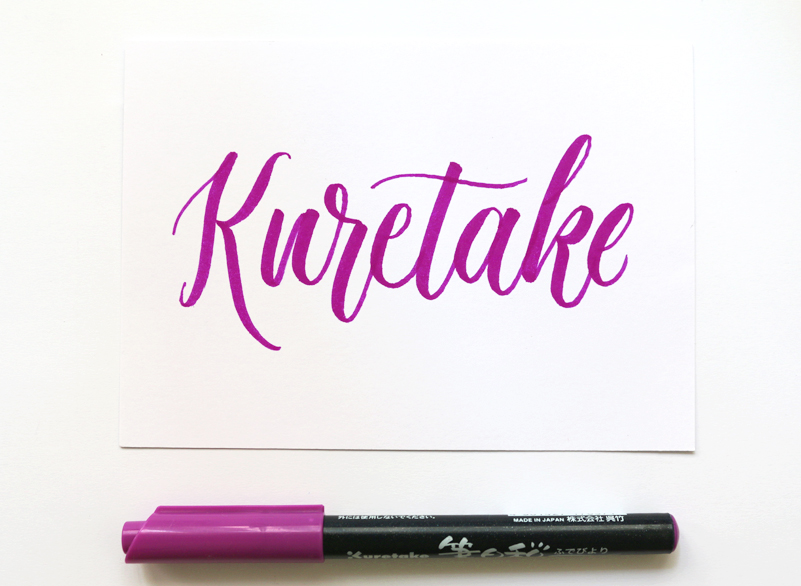 Kuretake Fudebiyori Pocket Color Brush Pens
I love this pen. If I will be asked to bring just one tool for lettering, this is what I will most likely bring. This nifty brush pen has the perfect bristles for lettering and will give you a good variation of thick and thin strokes. I say it's perfect because there are brush pens that are either too soft or too stiff, but the Kuretake pen has just the right flexibility.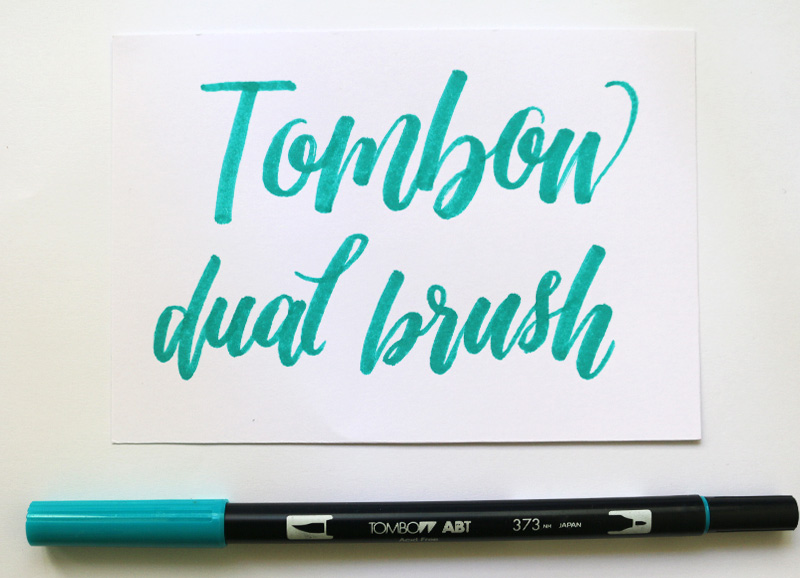 Tombow Dual Brush Pen
Aah, the pen that started it all. For me, at least. The Tombow dual brush has a great tip and is slightly softer than the Kuretake. As the name suggests, each pen has a brush tip on one end and a fine tip on the opposite end. Some letterers use this pen for blending with other colours and they work great. The ink colours are a little less saturated and will not be so vibrant especially when used on coated paper, but I don't mind this one bit because these are really great for practice and these pens have served me well during my learning journey in brush lettering.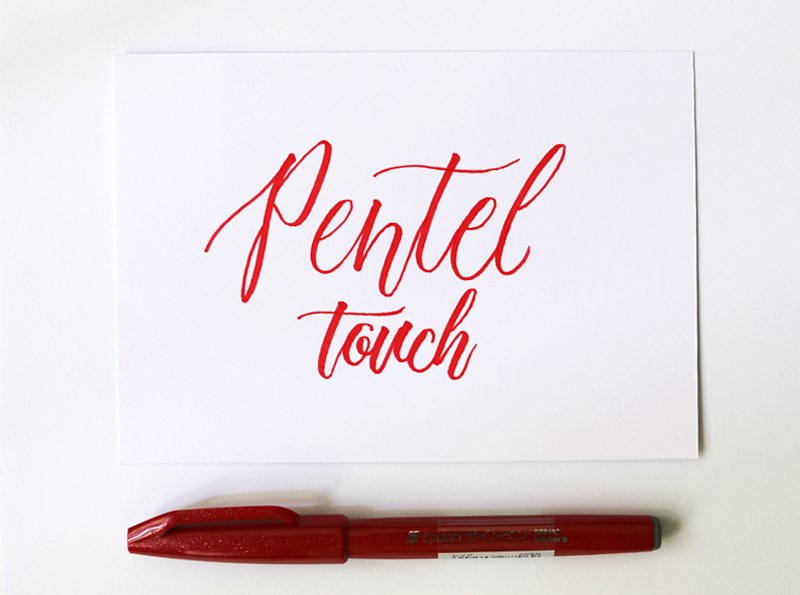 Pentel Fude Touch Sign Pen
The Pentel Touch has a small brush tip, and is pretty stiff. It's great for writing small letters and is easy to use. It won't give you drastic line variations like the first 2 pens mentioned above because if its small brush tip but if you want to practice writing small letters and strokes, this works great. It's a small pen that can fit in your pocket, and has bright colours to choose from.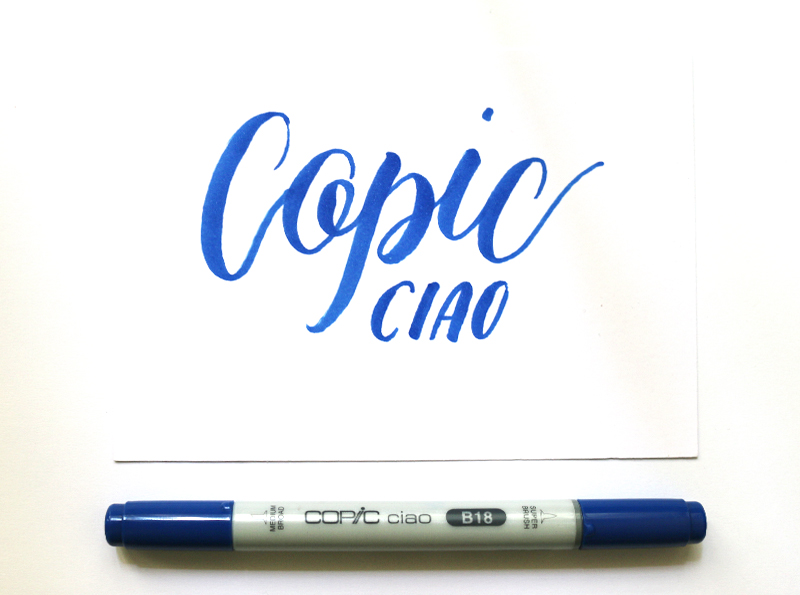 Copic Ciao Marker
Honestly? The Copic Ciao marker is on this list mainly because of its availability here in Singapore — Art Friend has a bazillion colours of the Copic Ciao that it's so difficult to walk away with just one. It has a thick body which gives the writer a good grip. The brush tip is on one end and a broad edge tip is on the other end. It has great colours as well, and is refillable! That's awesome, don't you think?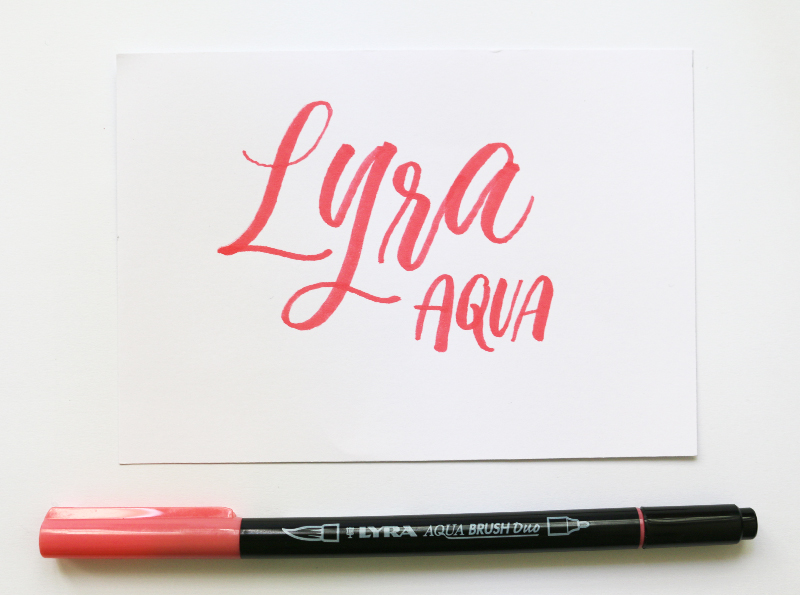 Lyra Aqua Brush Duo
This pen is very much similar to the Tombow with a slightly smaller brush tip. This will give you good line variation, and it also has 2 tips — one with a brush and another with a fine tip. Here's the first time I tried it, and I fell in love with it instantly! It's very comfortable to write with and I highly recommend this for beginners.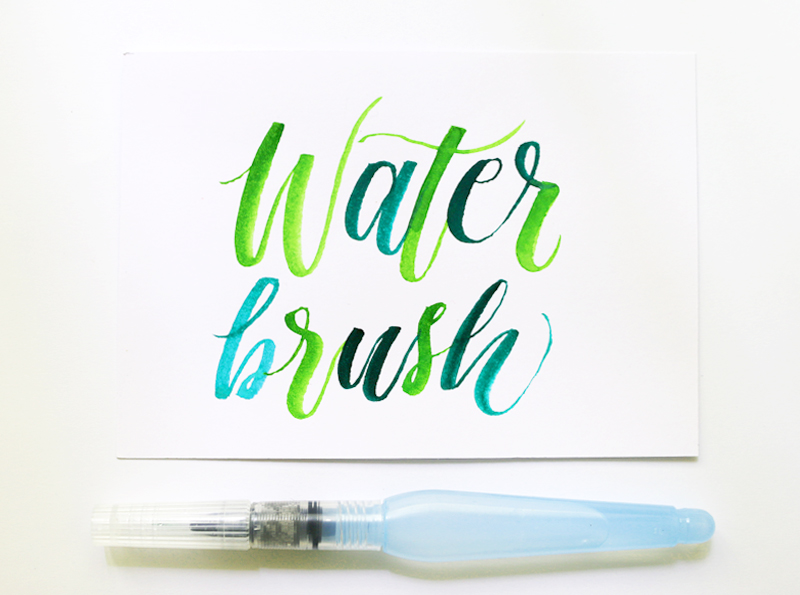 Pentel Aquash Waterbrush
Now this one's different from the rest, and slightly more challenging to use than the rest of the pens on this list. The water brush from Pentel is super convenient to use, has lettering-friendly bristles, and is lightweight. This practically replaces your jar of water when doing watercolour lettering or painting because the water will be in the pen itself, and you just give the pen a little squeeze to make the water come out. Talk about convenience! The Aquash also has a variety of brush sizes, and my favourite is the fine tip. It gives me a lot of flexibility and lets me blend colours nicely so obviously, that one's my absolute favourite.
Where to Buy in Singapore?
Tombow Dual Brush: Overjoyed | Pentel Touch: Tokyu Hands | Copic Ciao: Art Friend | Lyra Aqua Brush: Overjoyed | Pentel Aquash: Art Friend
Unfortunately I haven't seen the Kuretake Fudebiyori pen in any of the shops here in Singapore, but Overjoyed has several kinds worth checking out as well.
So there you have it, 6 brush pens that beginners in lettering can try. I know I've left out some pens that are really popular to letterers, but I guess some of those pens don't really work for me. Do you have a favourite brush pen? Lemme know in the comments!