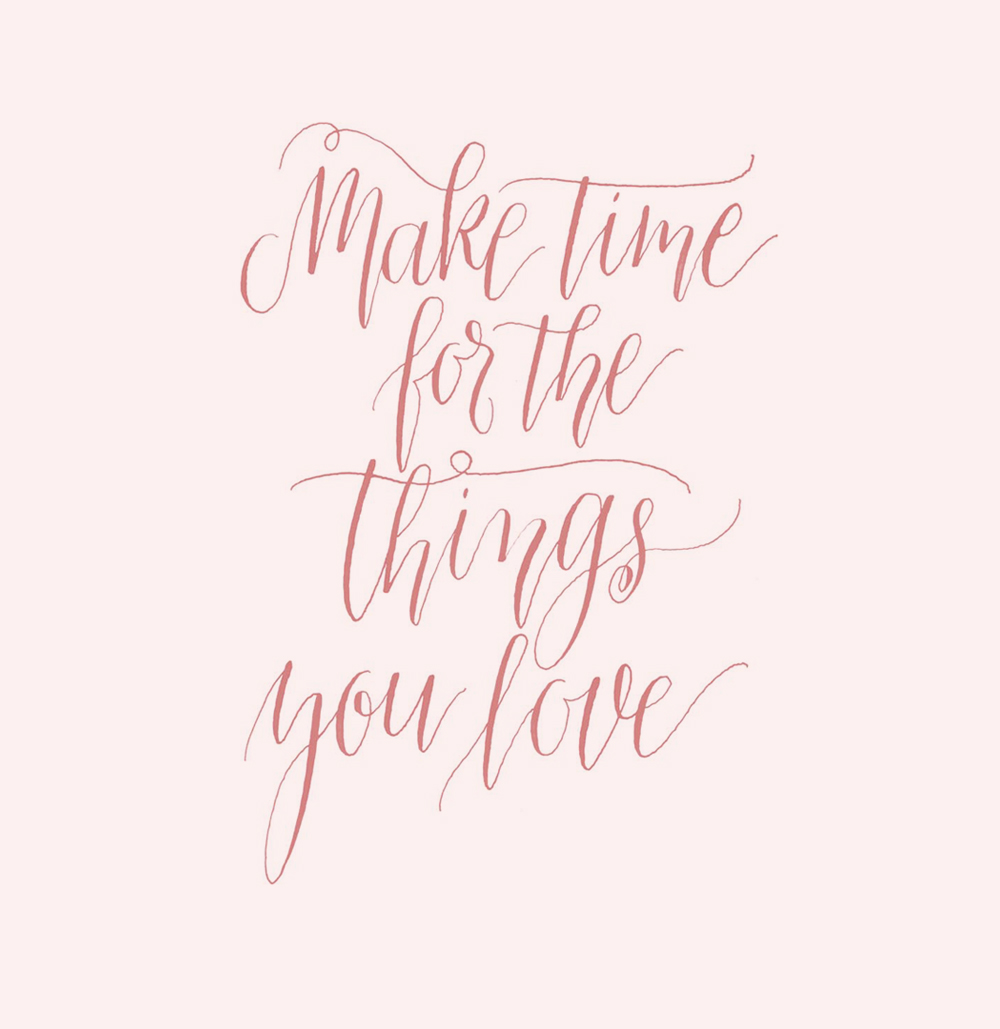 Hey you guys! I'm still on a high from weeks ago where I had the first ever Calligraphy In Colour Advanced Workshop. I kept thinking about how immensely talented each of the participants were, and when I saw them writing all I could say was, 'Wow, you have been all practicing, weren't you?'
And they were! Some were present in my beginners' class from months ago, and they have been practicing diligently and have improved their calligraphy by doing so. I've probably said this before, but it took me 2 years to find my own style. Calligraphy is not easy, but it's a continuous learning experience for me. I never stop learning, and I never stop practicing. That's what's great about this craft. There's always room to grow.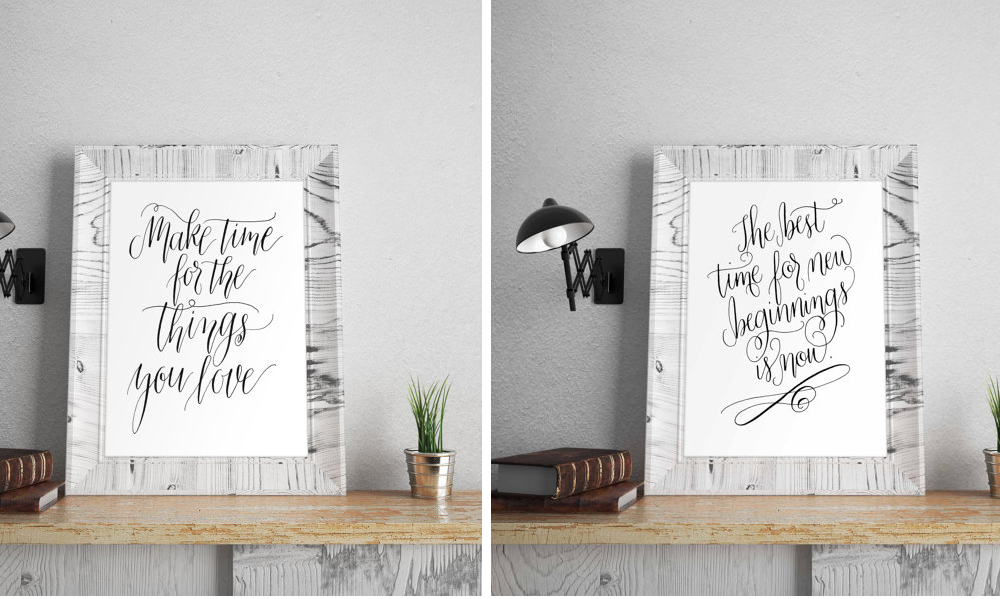 In calligraphy, practice is something that you cannot be without — that's why I came up with this calligraphy quote. Making time for the things you love is important, because simply put, it makes you happy. If you like to read, set aside even a few minutes to have time for yourself. With calligraphy, it's not easy to be able to practice daily specially with everything that's going on around us. Why not set aside an hour every Saturday? It's not much, but it's better than nothing!
Oh, I currently have a bunch of downloadable calligraphy over at the shop, the ones above included… go get 'em! It's been a while since I've put new items for sale and this is the start of a new batch of downloadable calligraphy. I hope one of these will adorn your walls someday.