Tokyu Hands at Westgate Mall had its share of Pentel brush lettering workshops last August. Organised by my friends at Pentel Singapore, we had 2 afternoons of short classes for brush lettering beginners. Similar to the classes we've done at Tokyu Hands at Orchard Central, we used the ever-so-colourful Pentel Fude brush pens.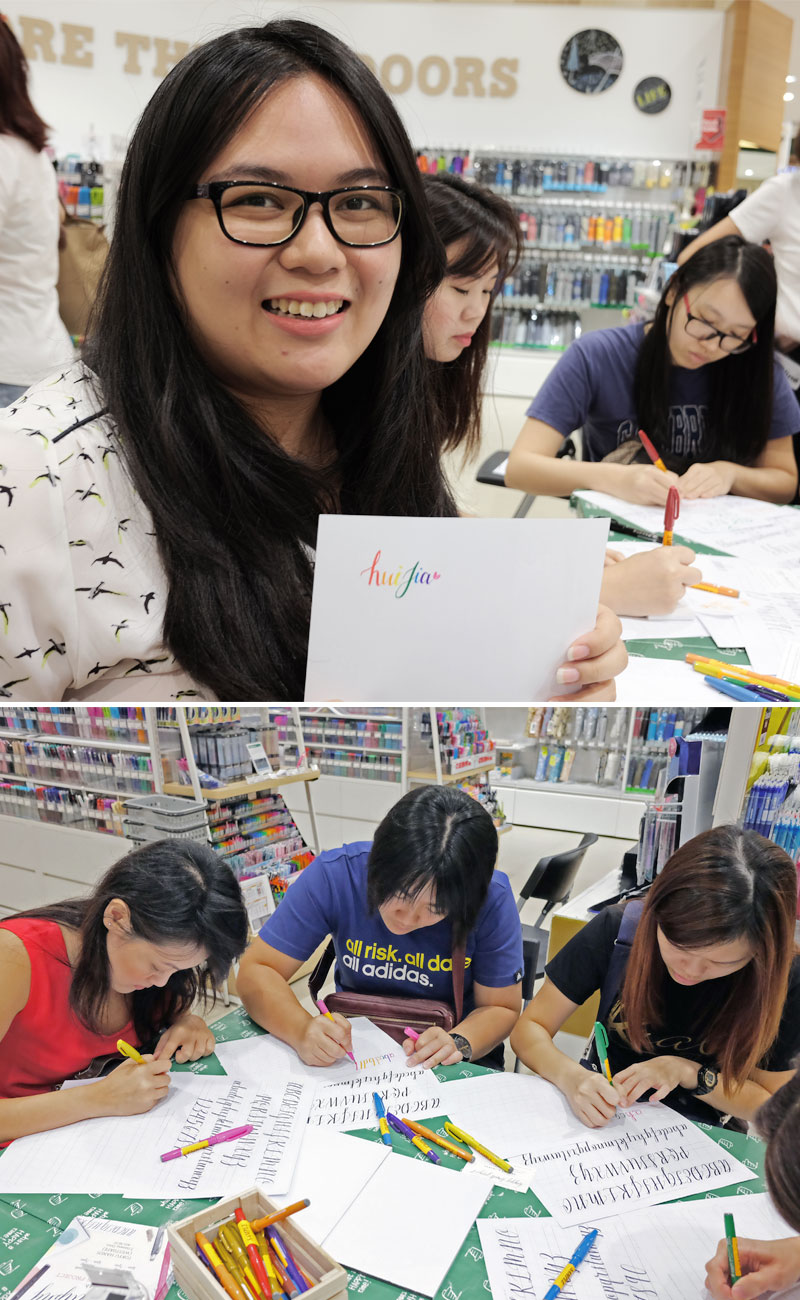 It was my first time visiting Tokyu Hands at Westgate Mall, and the shop is quite huge. This time around, we had a lot of families coming for the 40-minute crash courses. There were quite a lot of kids this time, which made the classes all the more fun. Kids love to experiment and are very eager to learn and they don't overthink the process—we can always learn from them, don't you think?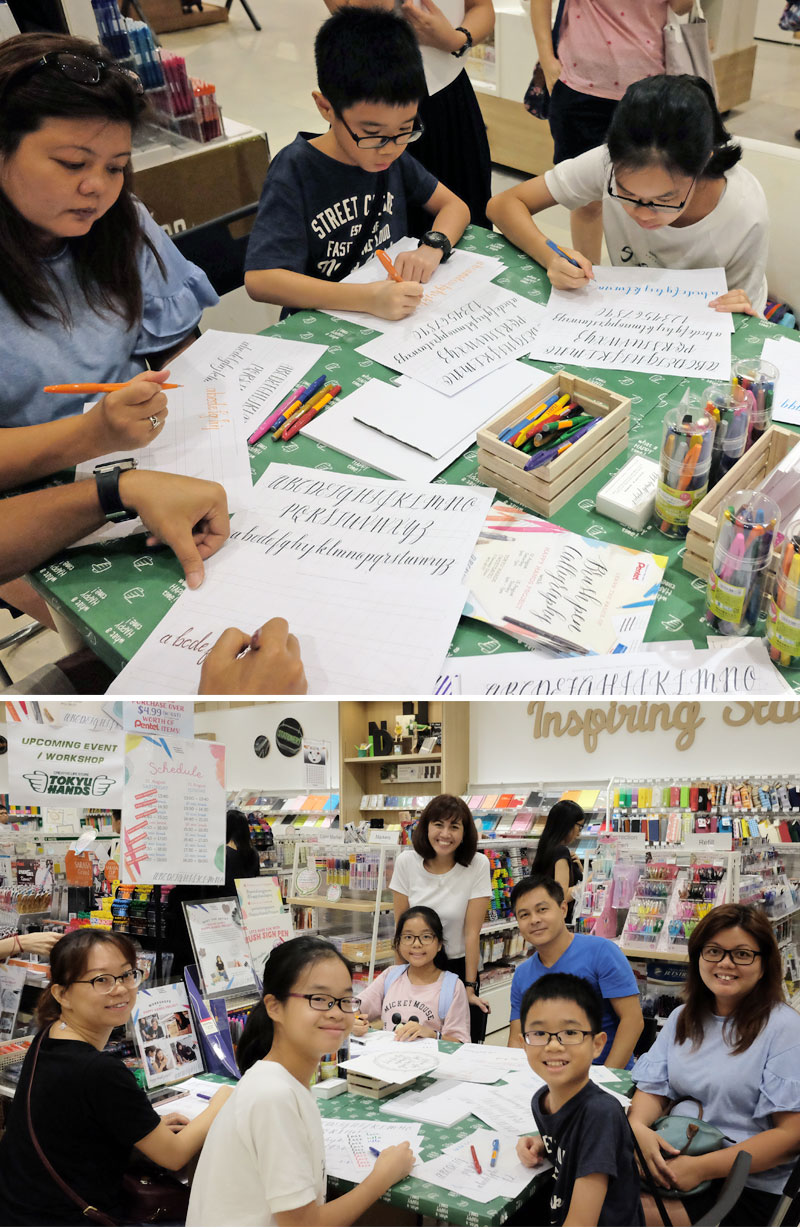 What I love about the Pentel fude brush pens is that it's very easy to use. Kids had a lot of fun exploring the vast array of colours. It was also quite easy for the young ones to follow the alphabet guides provided—mostly because they get to choose what colour of pen to use. The more colourful it is, the more fun they have!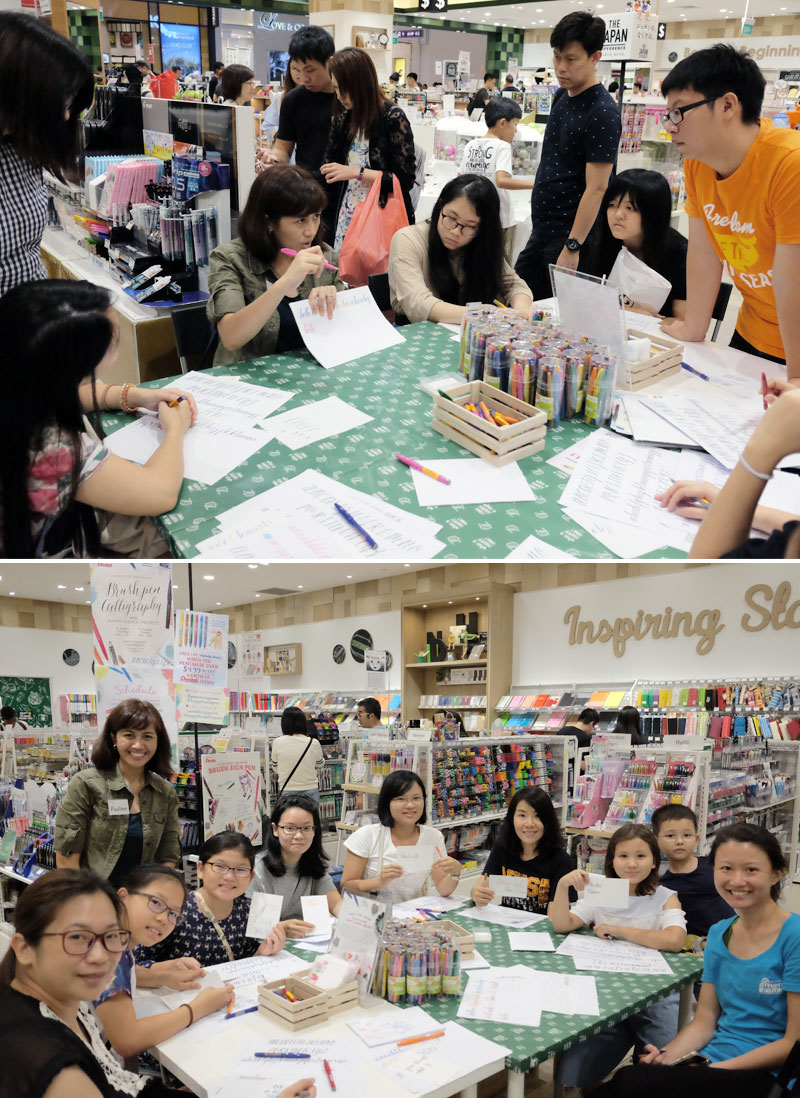 Here are more photos from the event—feel free to share online if you're in them! We'll be back for a third instalment of brush lettering workshops with Pentel, this time at Tokyu Hands at Suntec City Mall. See you guys on 11-12 November! Click here for the schedule and sign-up details.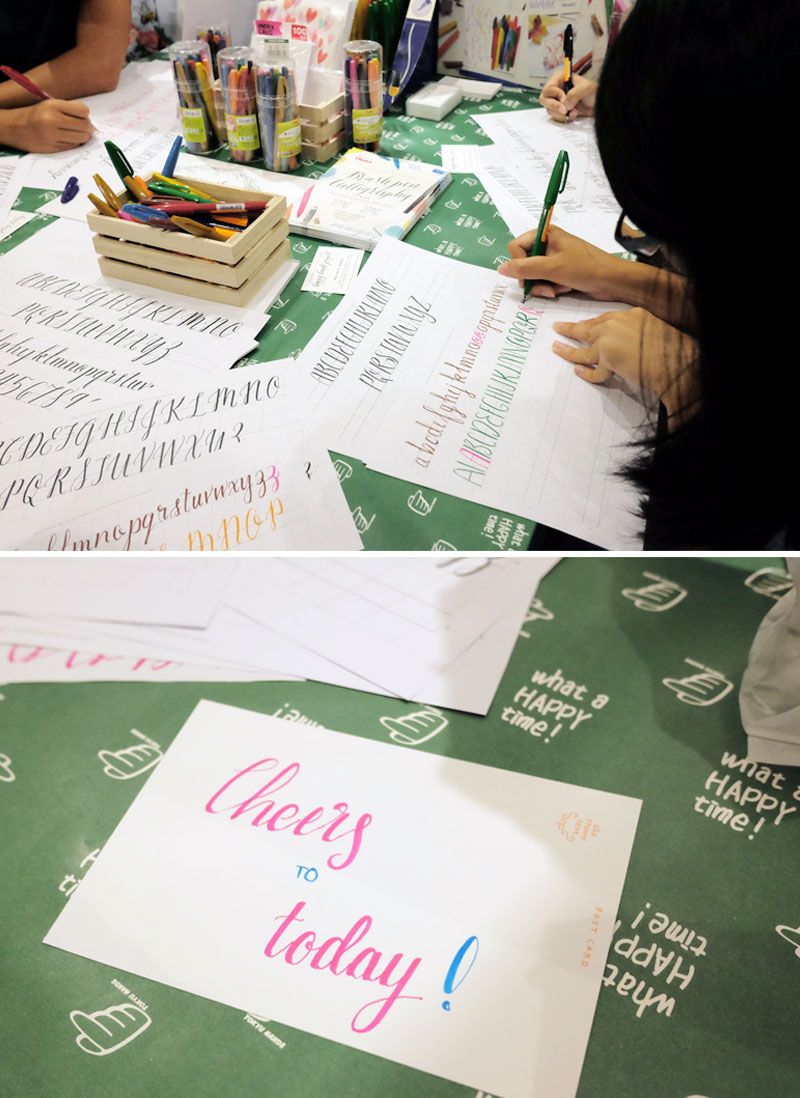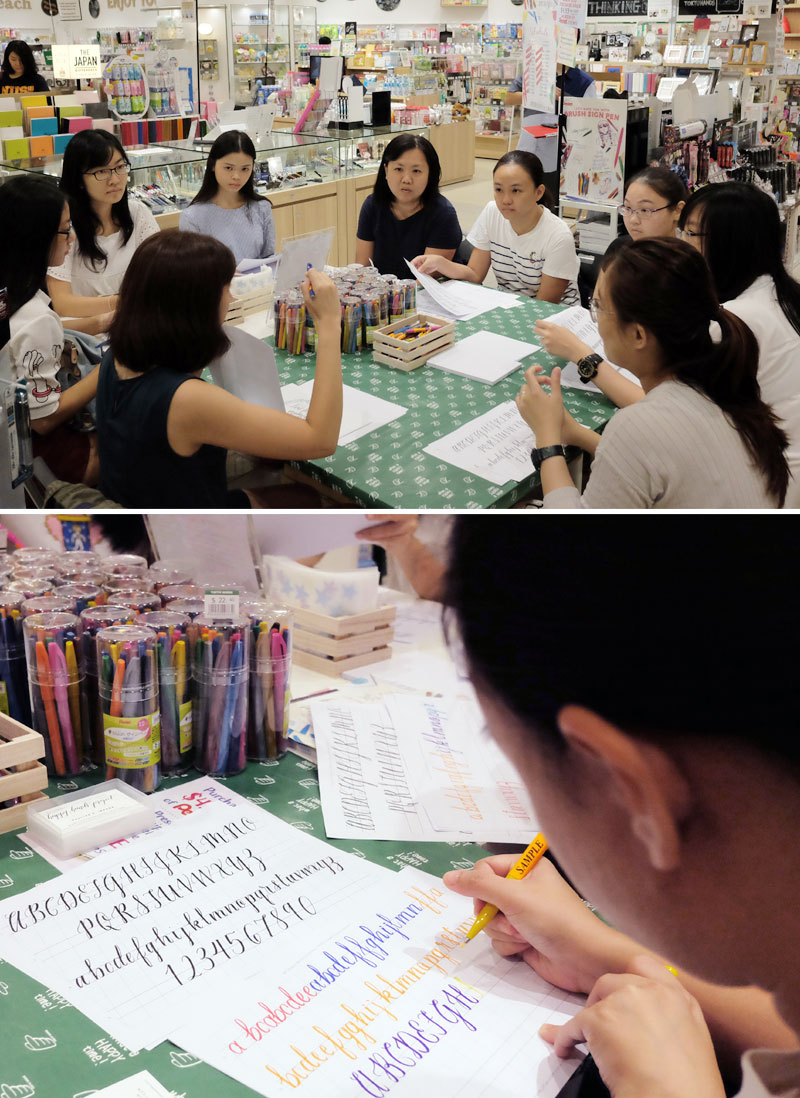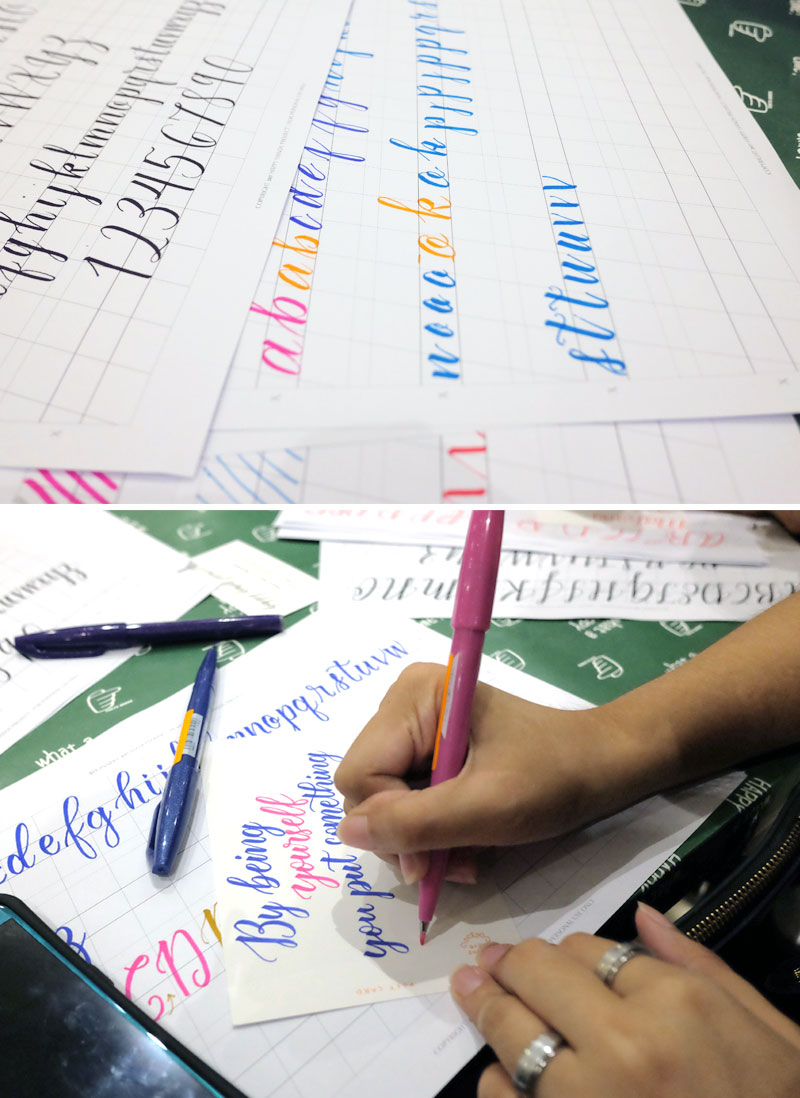 More photos from the event can be found on Pentel's Facebook page. All photos courtesy of Pentel Singapore.