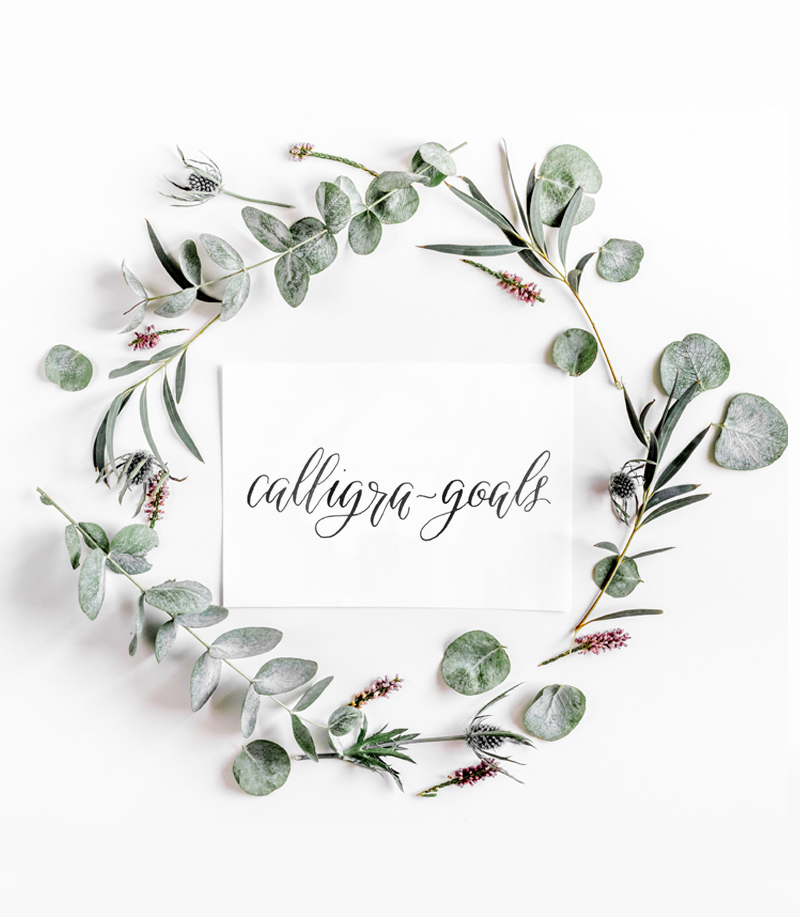 A few weeks ago I made the ultimate calligraphy checklist available for download. Now it's time to practice, so whip out your beginners' tools because it's time to start writing! Here's another calligra-freebie—guidelines you can download for free and print so you can practice on your letter forms.
True story: I was teaching a workshop where the participant did not care about the guidelines on her practice sheets. I told her that for starters, making the base of the letters touch the baseline would make her writing legible and the sizes consistent. She replied nonchalantly, "I'm trying to bounce my lettering". I insisted that she MUST follow the guidelines provided (nicely, of course). Let's start by following the basic rules, people.
These free guidelines come in 2 sizes—A4 and letter. The x's on the sides mark the x-height of the letter (which is the size of the lower case x) and the slants are based on Copperplate's 55° angle. It's a challenge to keep your slants consistent, hence the slant guides. The best way to use these guidelines is to print them on your practice paper, or print one sheet and place tracing paper over it. Use paper clips to secure the sheets in place.
Is learning calligraphy one of your goals for 2018? No time to waste then, my friends. Download these guide sheets for free.

Send me the calligraphy guidelines, please!


Oh, and if you're looking for a modern calligraphy exemplar, you can download one here.
SaveSave
SaveSave
SaveSave
SaveSave
SaveSave
SaveSaveSaveSave