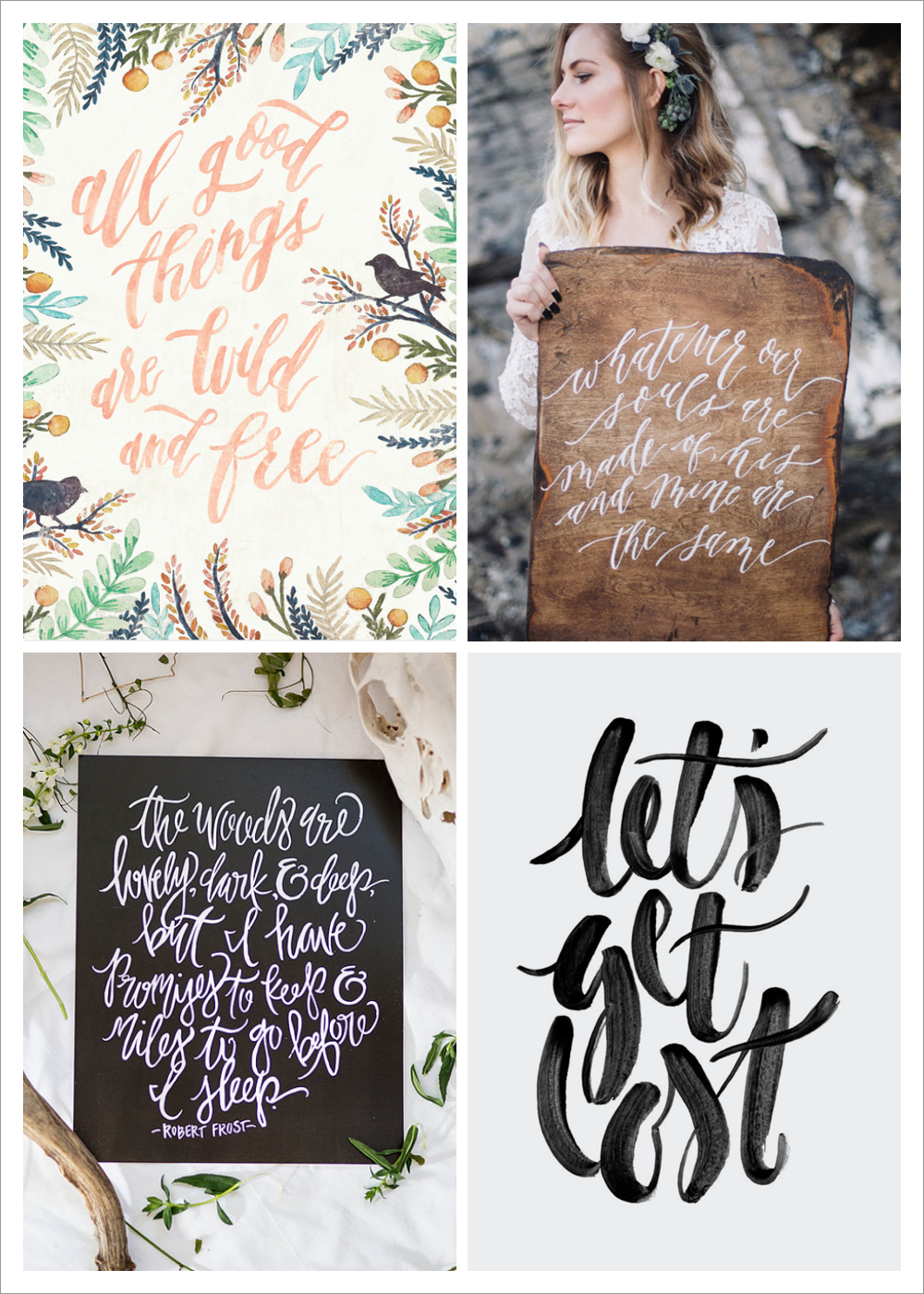 Gosh, it's Friday already? I hope you'll all forgive me for the lack of posts the last couple of weeks. The thing is, I was on holiday with my family in Manila, Philippines (which is also my hometown) where I was invited to teach a beginners' calligraphy workshop as well. It was a pretty big deal for me because it was the first time that I ever brought The Happy Hour Workshop outside of Singapore!
So now that I'm back at the Little Red Dot, I'm on Pinterest looking for some calligraphy inspiration. There's this style that I'm recently falling in love with, and it's this playful, no holds barred style of freehand. Each calligrapher has his or her own way of doing this, and I've selected four of my favourites from all over the web.
This style works so well on a rustic setting, surrounded by wild flowers and timber and early morning sunlight. For those of you looking for inspiration for your next calligraphy project, check out these truly amazing works. Too beautiful for words, really.
WildField Paper Co. (top row)
The first one on the left was written in watercolour by Annie Mertlich. For some reason, the lettering on wood that I stumbled upon was again done by Annie Mertlich. So I guess I can say I'm a fan! You can see the full blog post on Green Wedding Shoes here.
Shannon Kirsten (bottom left)
This white lettering on black is up on Etsy, and was written by Florida-based calligrapher Shannon Kirsten.
Sam Dubeau (bottom right)
Oh, this hand-lettered piece was an instant favourite of mine! By Toronto-based Sam Dubeau, this piece is a lovely example of hand-painted lettering.