I was inspired to design this printable to-do list because I feel that writing down our goals for the day (or week) is better than typing it on our smart phone calendars. You can post it on your wall, and it's easier to see. It makes the list more 'real', and it personally helped me manage my time better.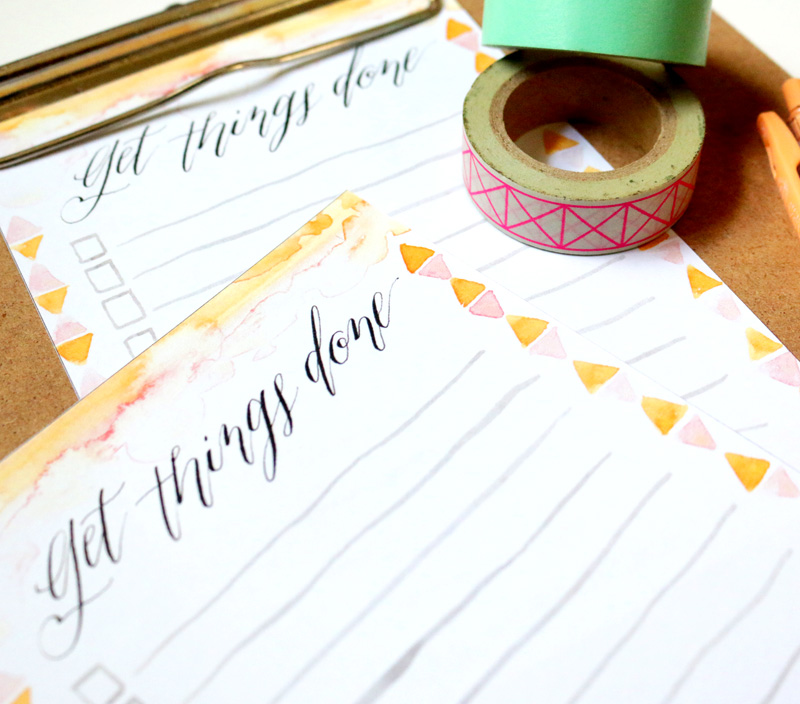 The past few months were filled with wedding invitation designs and calligraphy addressing, plus a few commission works here and there. I had to list my deadlines, and make sure I stick to them.
So here's something to help us stop the procrastination and actually do something! Coz you know what? I love the feeling of ticking one task and proceeding to the next one. The feeling of satisfaction is priceless. I hope you like the freebie for the day!
Download the to-do list printable here.