There's a growing trend in script fonts right now – I've seen numerous posters and flyers using plump, rounded scripts like Pacifico. I'm always in search of a nice, free font (and believe me, there are A LOT), but I totally dislike overused ones. When a font becomes overly popular, I try to find an alternative. The not-so-popular-but-just-as-nice font. Or even nicer.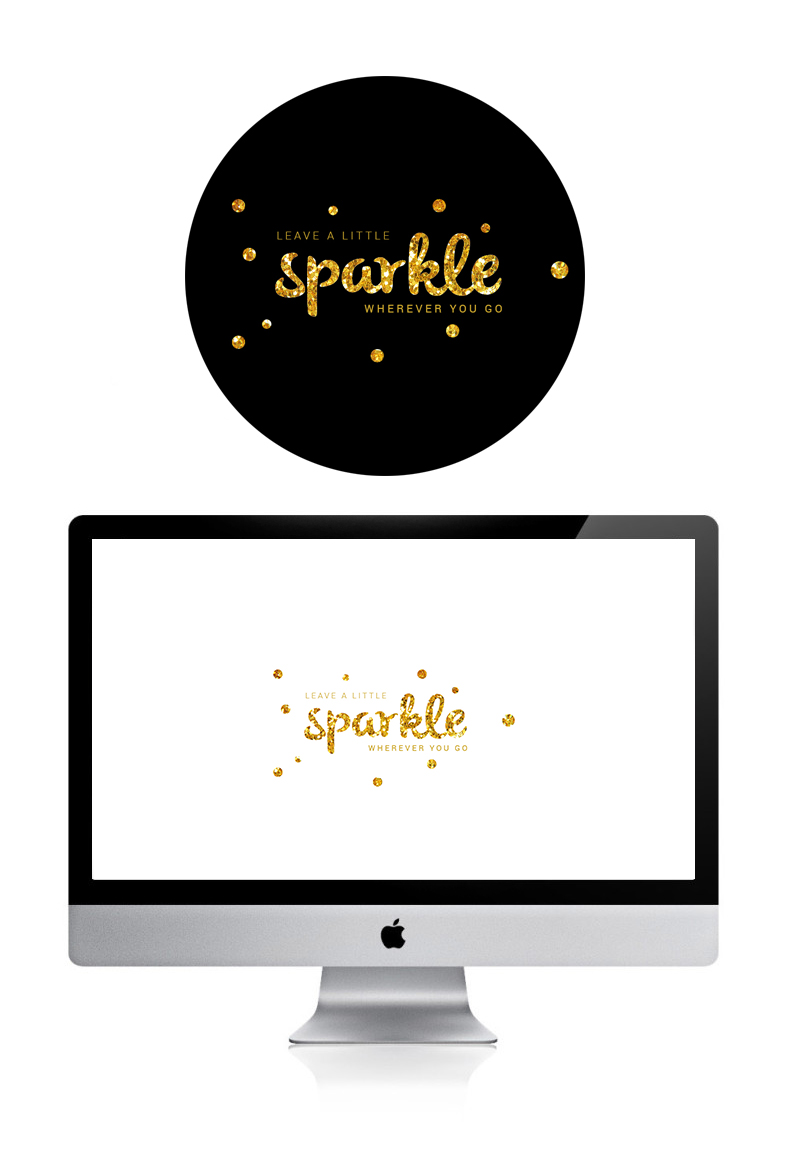 Everyone, I'd like you to meet the latest font I fancy… Olivier. I love the thickness of it, and the carefree feel of it, and thought to myself, I need to use this font somewhere somehow. Combine it with some gold sparkles and it's right up my alley. The free demo can be downloaded here and the licensed version here.
Want a bit of sparkle on your desktop? I made 2 versions for you all! Spread the love!
Download the black desktop
Download the white desktop