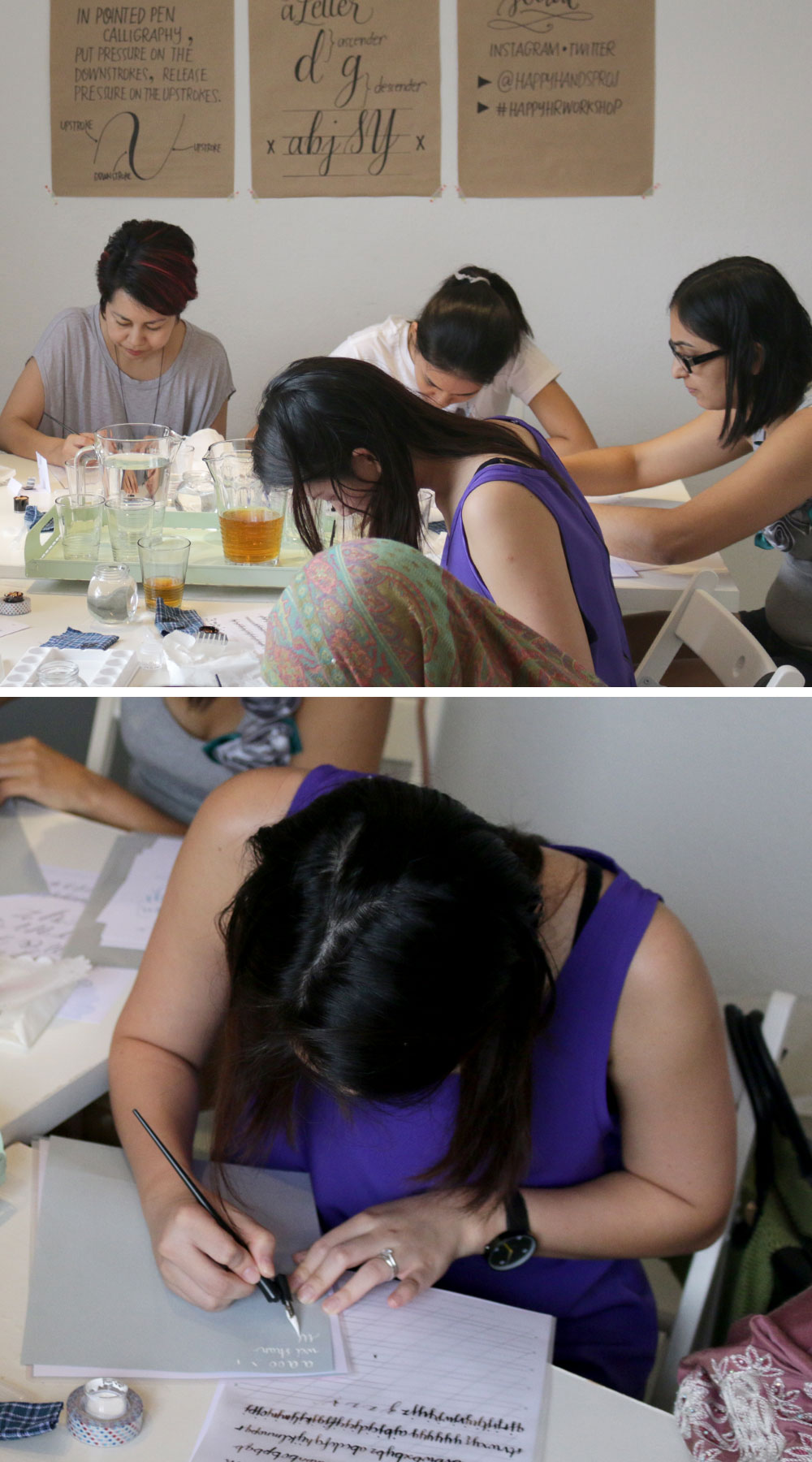 I was amazed by so much talent during the first Calligraphy In Colour advanced modern calligraphy workshop here in Singapore. I was happy to be back at Joo Chiat Place, too! There were some familiar faces, ones who I've already met in my beginners' classes. There were new faces, too, and all 12 ladies were very enthusiastic about mixing colours and exploring new styles.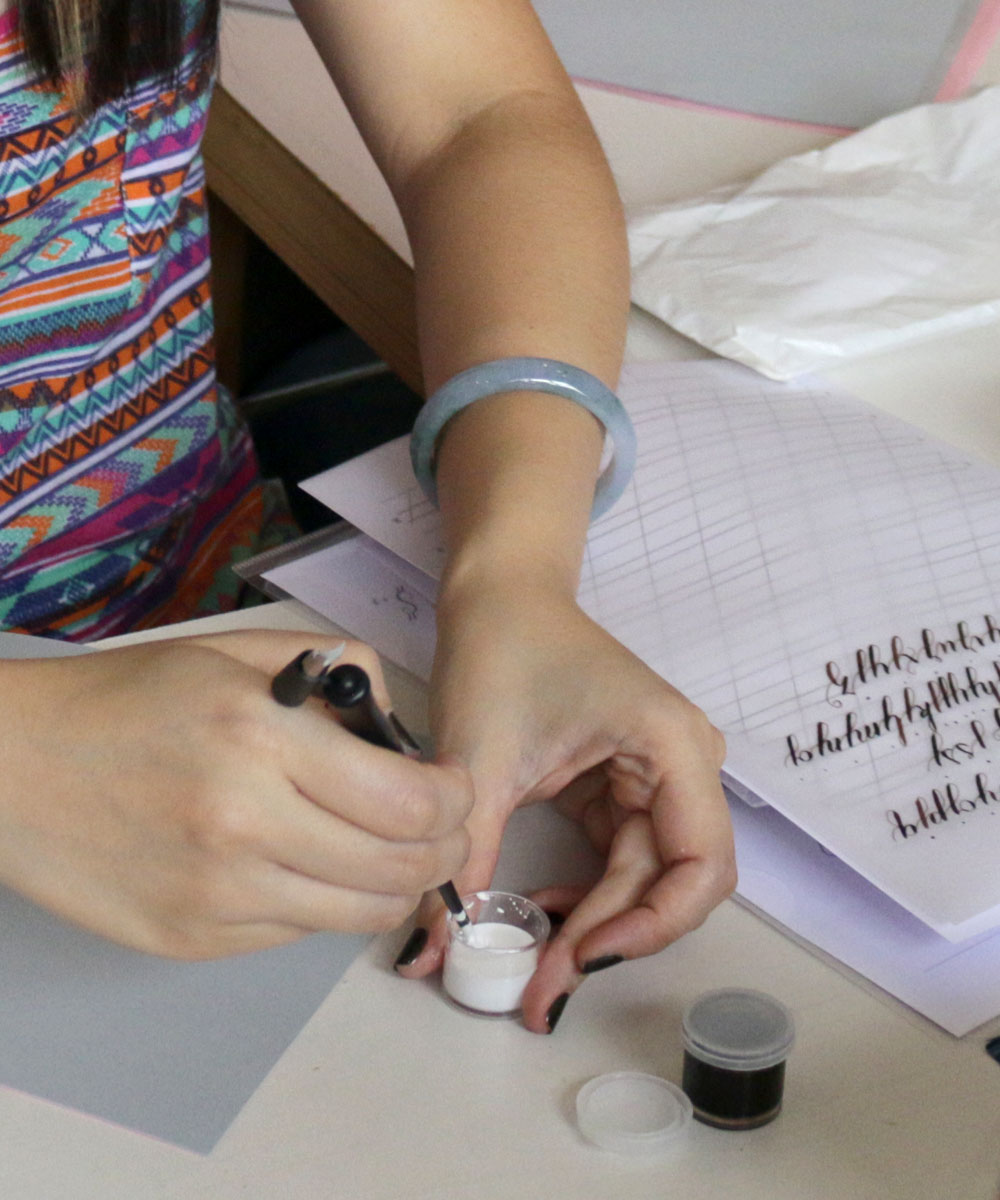 During 2014, I've always had beginners' classes where we use black ink and focused on drills and basic letter forms. In the advanced class, we used different types of coloured paper, different kinds of inks and paint, and an end project that everyone so creatively pulled off. We got a little technical as well, because I believe that these things are better taught during an advanced class where everyone is already familiar with pointed pen calligraphy.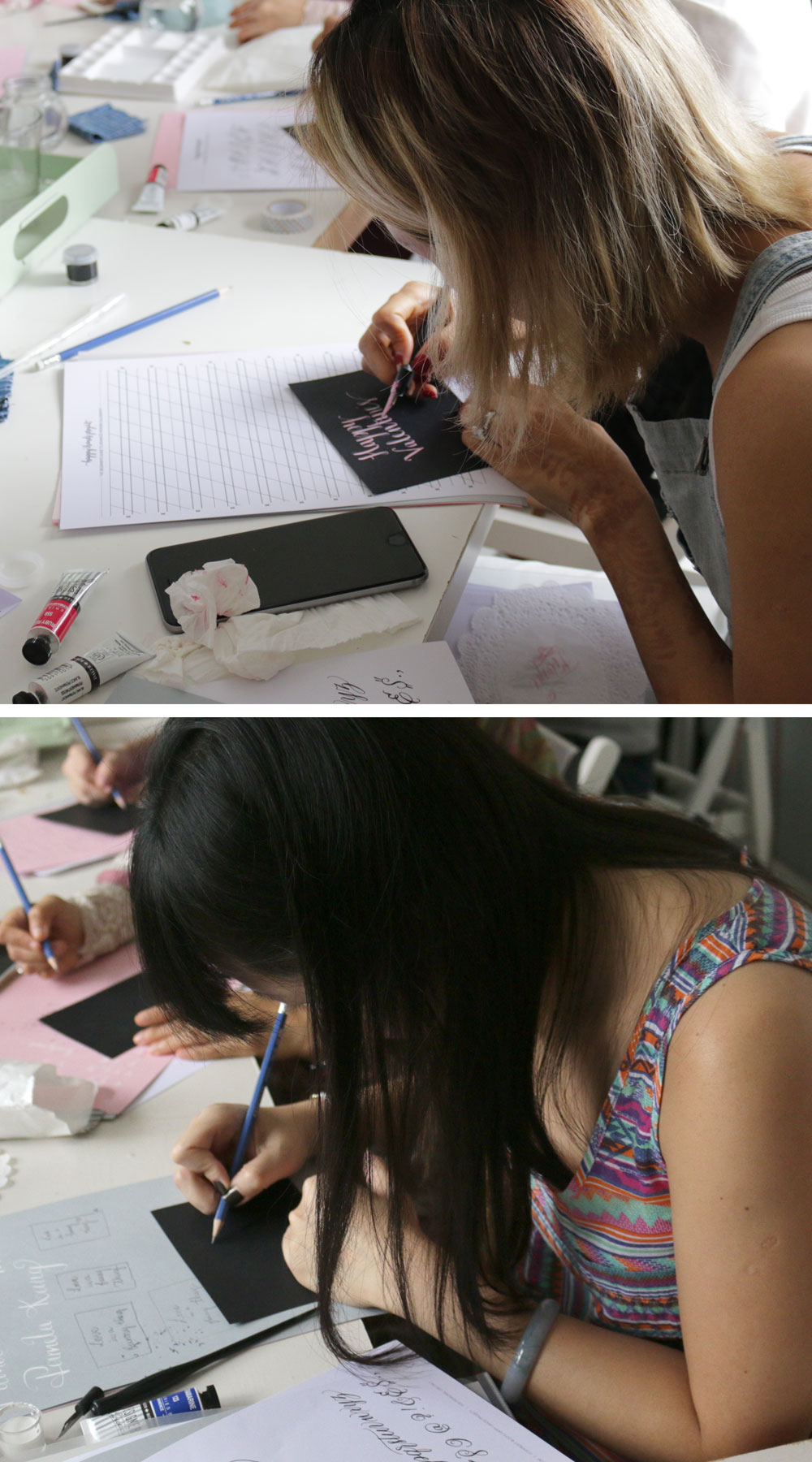 Oh, and as always, we've got a sumptuous menu for our lunch specially catered by Carpenter and Cook.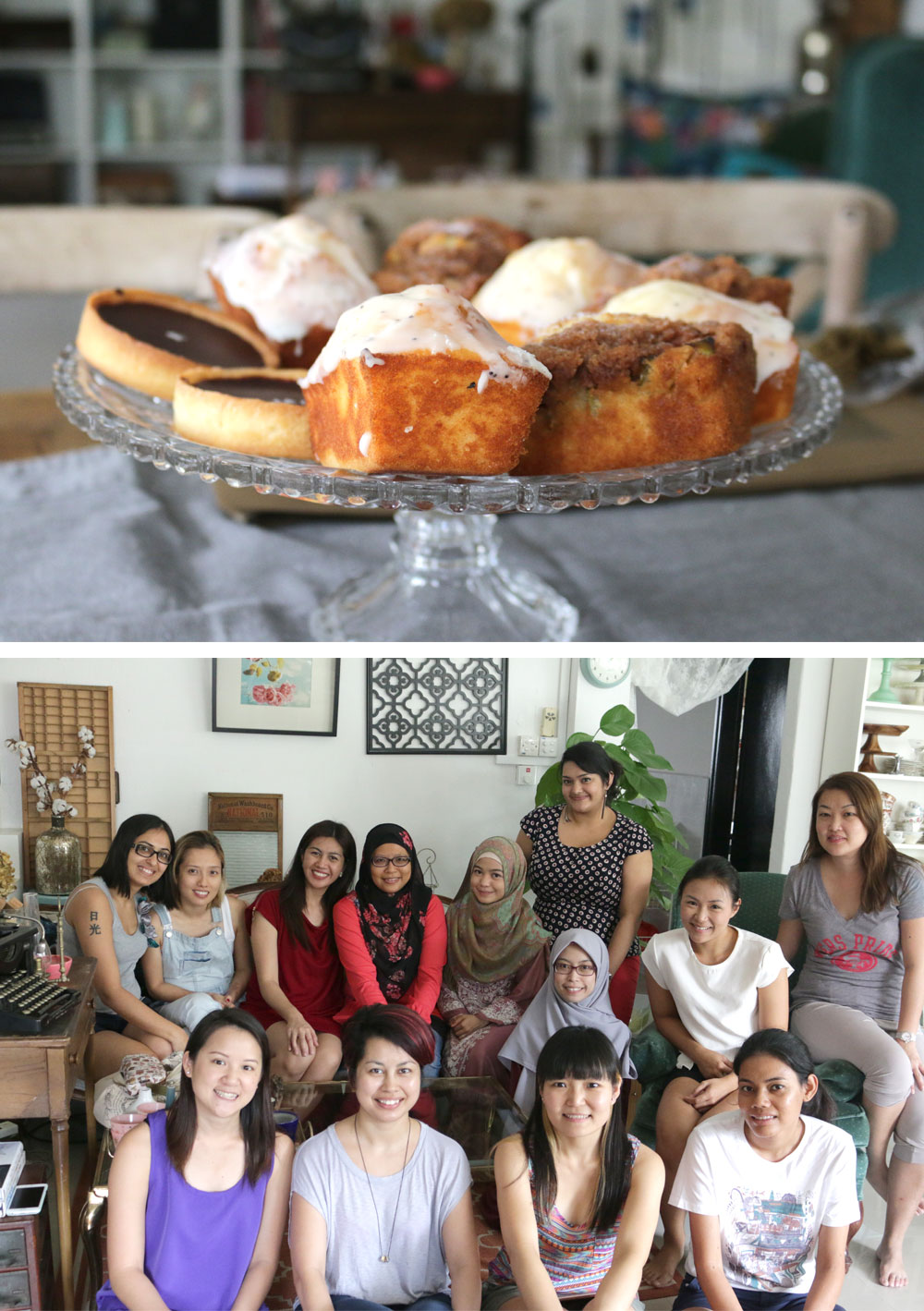 I'm looking forward to having another Calligraphy In Colour class in the next few months! If you're curious if this class is for you, well, you just need a basic knowledge of using a flexible nib and be familiar with the letter forms. A more detailed class description can be found here. After practicing calligraphy in black ink, it's a whole new experience when you start customising colours and finally creating your own work of art. Thanks to everyone who came, you were all awesome!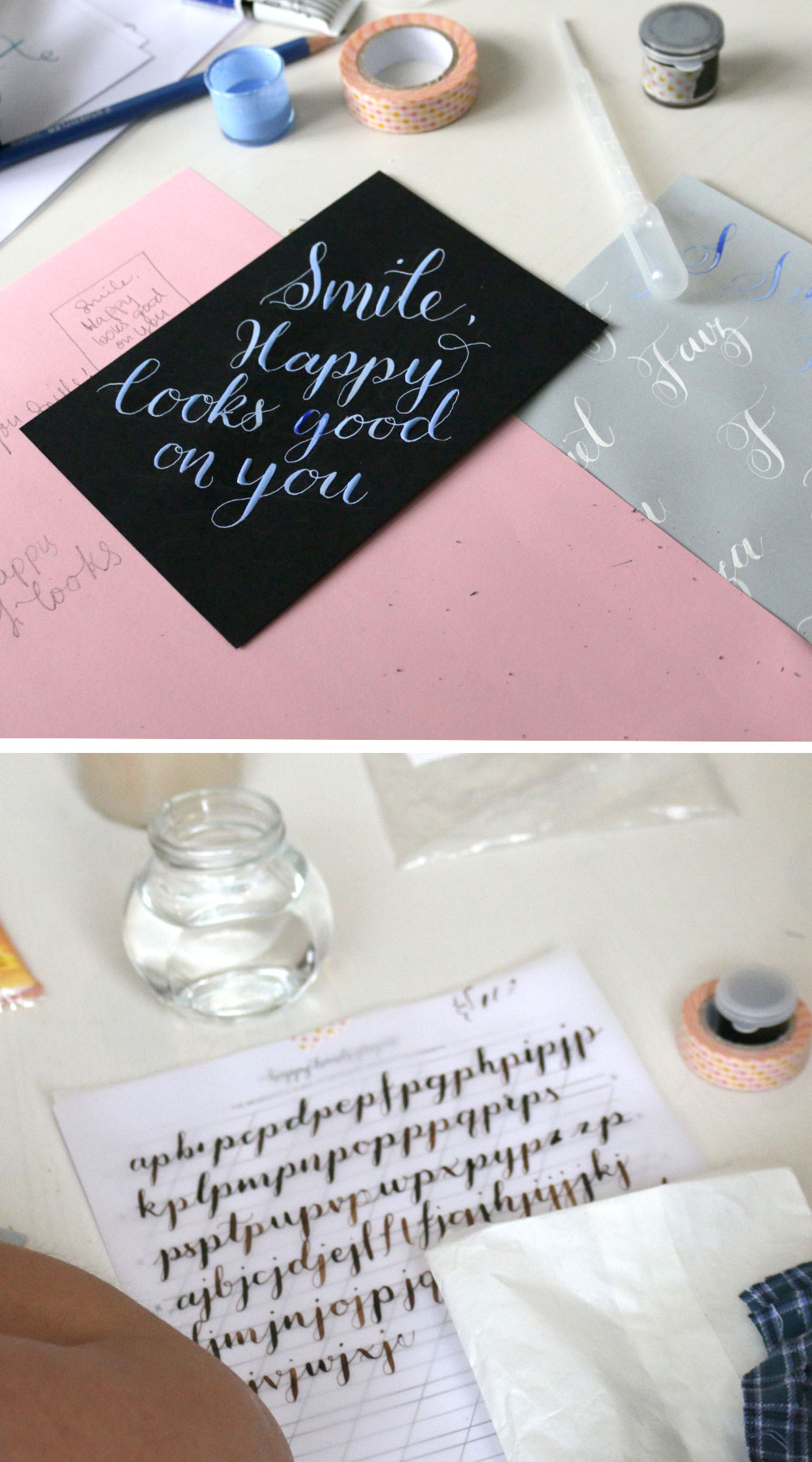 Venue: Studio @ Heaven In A Wildflower
Catering: Carpenter and Cook