I don't own a lot of custom-made wooden pens for calligraphy. I've gotten by with my century oblique holder for a loooong time. Well, I've been looking around for custom-made pens and I must admit they're all extremely beautiful. I've ordered a few wooden pens for the last few months (I feel sorry for my credit card, but hey, I call it Investment), and I'm looking at ordering one or two more in the next few months.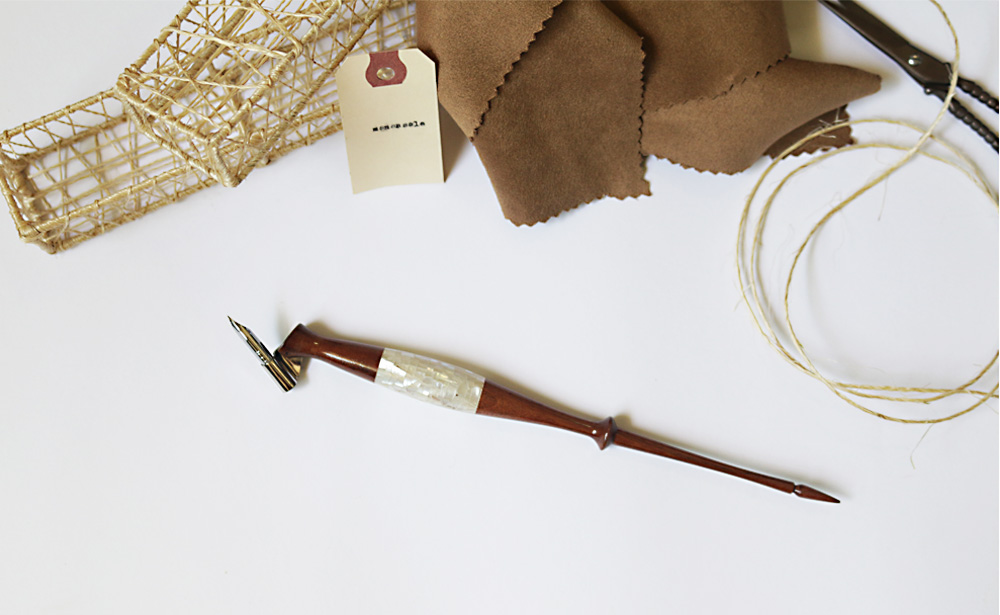 First off, this is not a sponsored post — I just fell in love with this pen! The latest one I've acquired (or more like invested on) is this beautifully-handcrafted wooden oblique from the Philippines. It's called the Manansala, named after cubist painter and illustrator Vicente Silva Manansala (1910-1981).
This belongs to a family of pens which are the first oblique holders ever made in the Philippines, thanks to Lennie of The Curious Artisan. She describes the pen as 'made from Kamagong (Ironwood) with Mother of Pearl shell body; Magnusson-inspired silver nickel flange; comfort curve pen foot and is approximately 8.5 inches long. The cube pattern shell inlay of the holder's body using Mother of Pearl shell is inspired by Manansala's signature cubism'.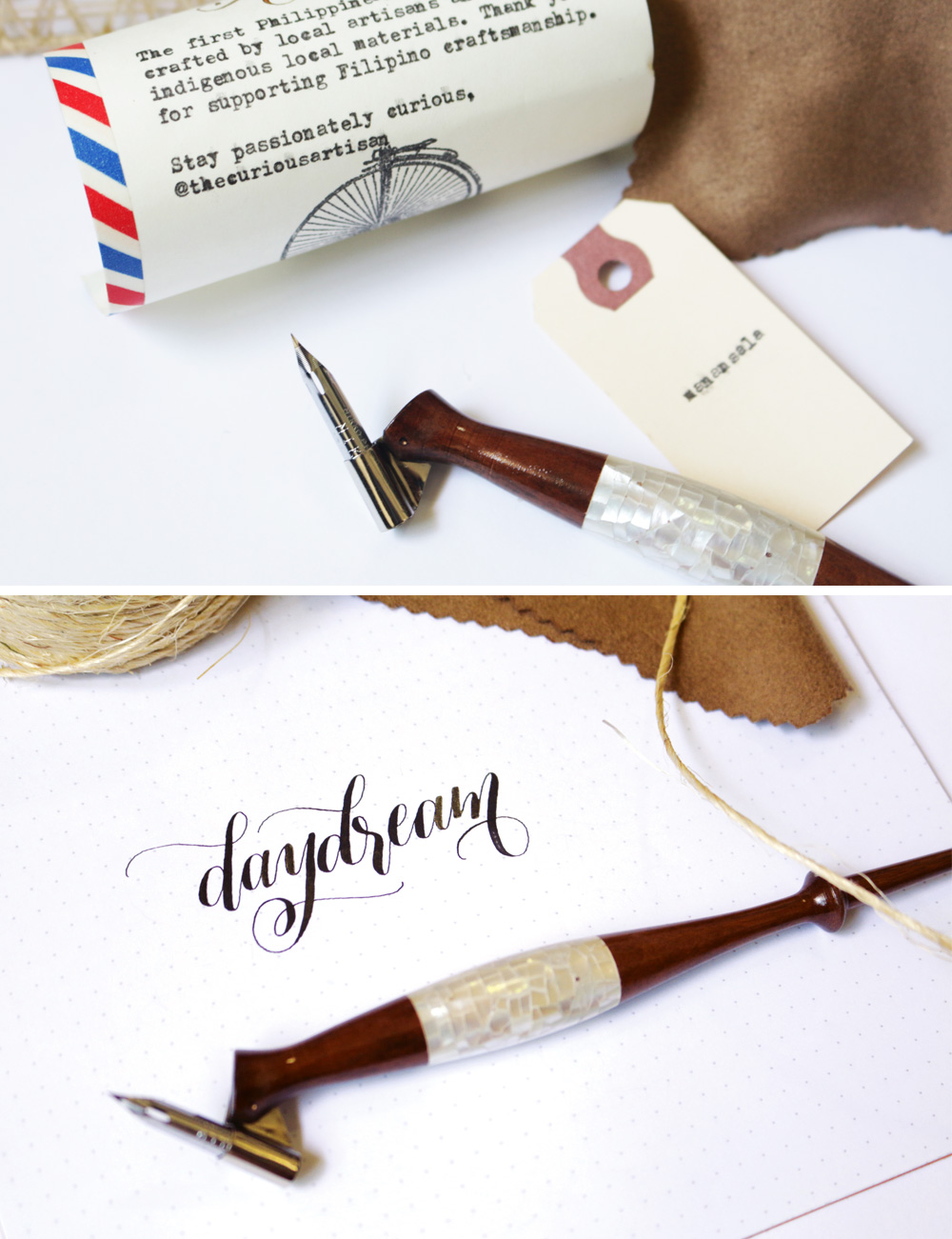 It's my first time to try a Mag-inspired flange and I love it. It's perfect for Copperplate, and I've been using it to practice lately. I think this has magic powers as well because somehow my writing looks prettier when I use it. Not kidding. Oh, and I haven't even started on the packaging yet. Look at that typewritten note!
If you're in Singapore — news flash — this pen and the rest of its siblings will be coming here! I'll be updating on Facebook, and you can also contact @thecuriousartisan on Instagram for overseas orders.