Hey everyone! I've been busy last month setting up shop over at Creative Market, and it's still an ongoing process. CM is a great source of design inspiration, and a very busy marketplace for creatives. There are tons of graphic design elements that one can use for a myriad of design projects. Oh, and did I say that thay have a bazillion calligraphy fonts (like this one right here) available as well?
I got acquainted with Creative Market when they featured the Happy Hands Project last year on their article 5 Calligraphers To Follow On Instagram—thanks, guys!
As a designer and artist, I was thinking of ways to make other designers' lives easier—and that is by supplying digital artworks that they can use for their own designs. Finally, I found the time to open up a shop and paint and paint and paint, and turn those watercolours into digital backgrounds (not easy!).
Insider Tip: You get 6 free product downloads every week. That's where I get most of my free fonts and patterns. You need to be a member to access the free goodies, and signing up is easy peasy. Just click the Sign Up button on the top right.
I know my shop is still quite sparse, and I've got a looooong way to go before I can fill it to the brim. But let me share with you 3 quality products that I have so far—hope you like 'em!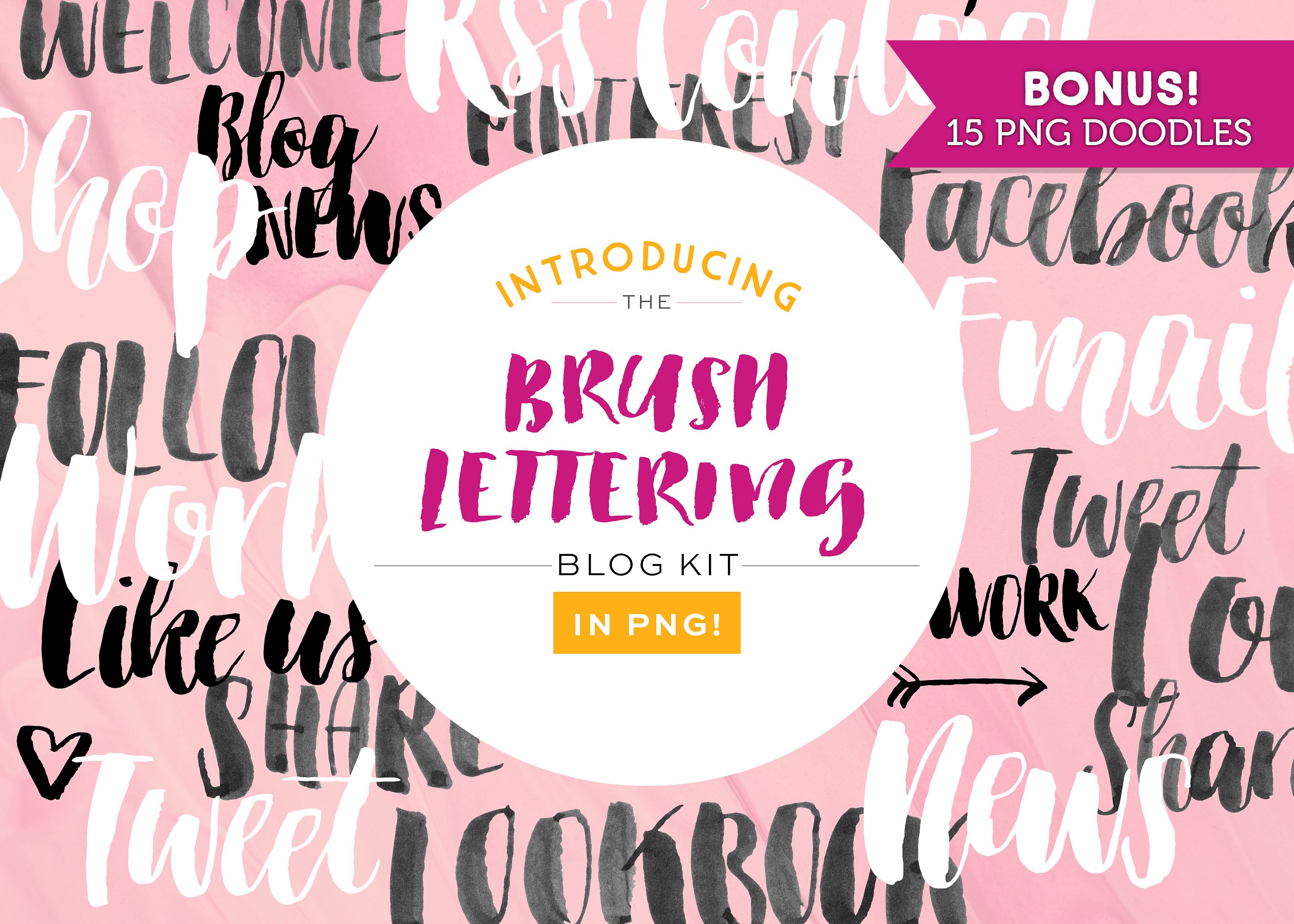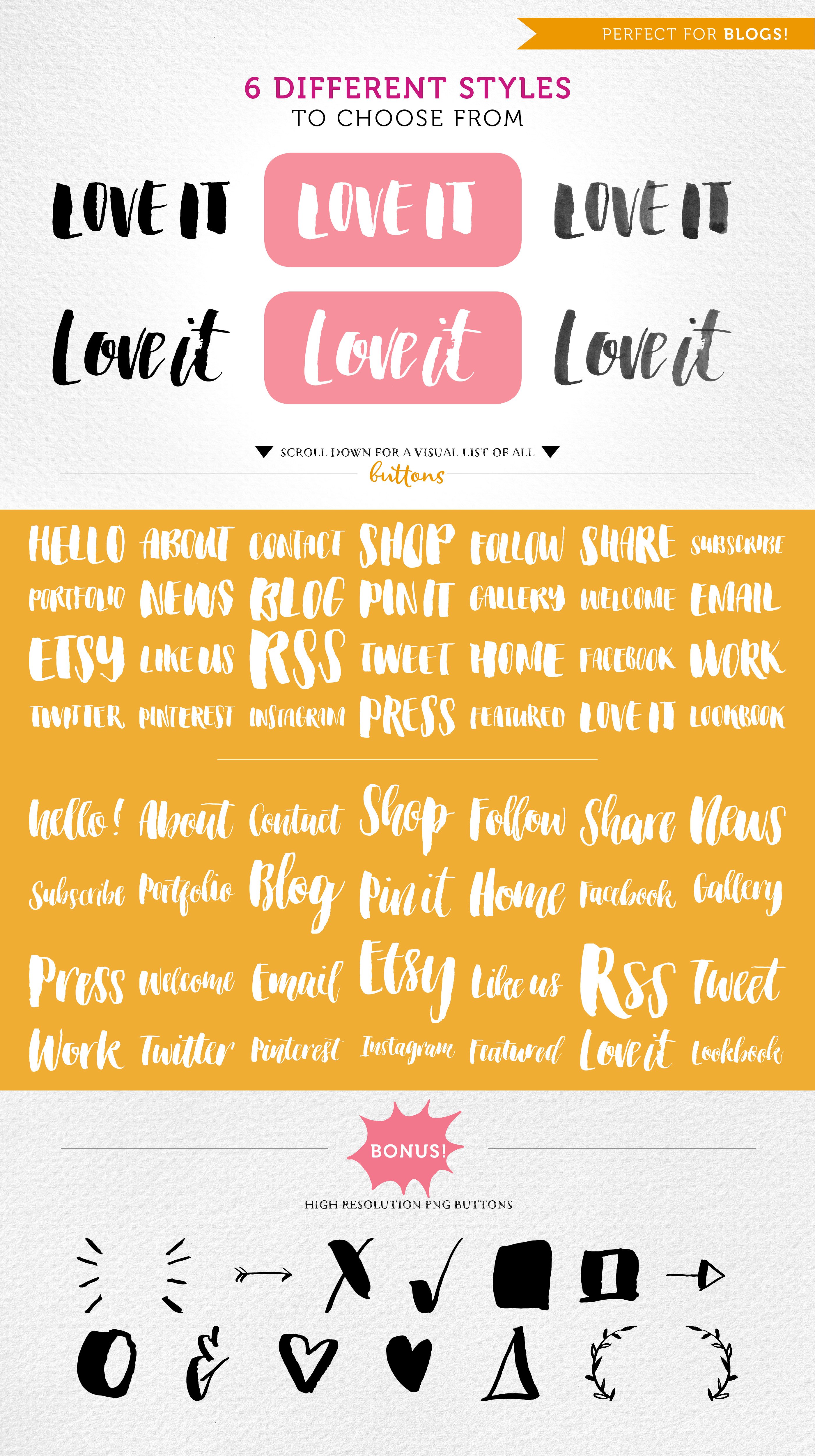 Give your website a dose of personality with these custom illustrated brush lettering elements. Build your brand by using these hand-lettered goodies on your marketing collateral. Use these as buttons and headers on your blog, or as overlays on your photos.
Check out the kit here.
Bright Watercolour Backgrounds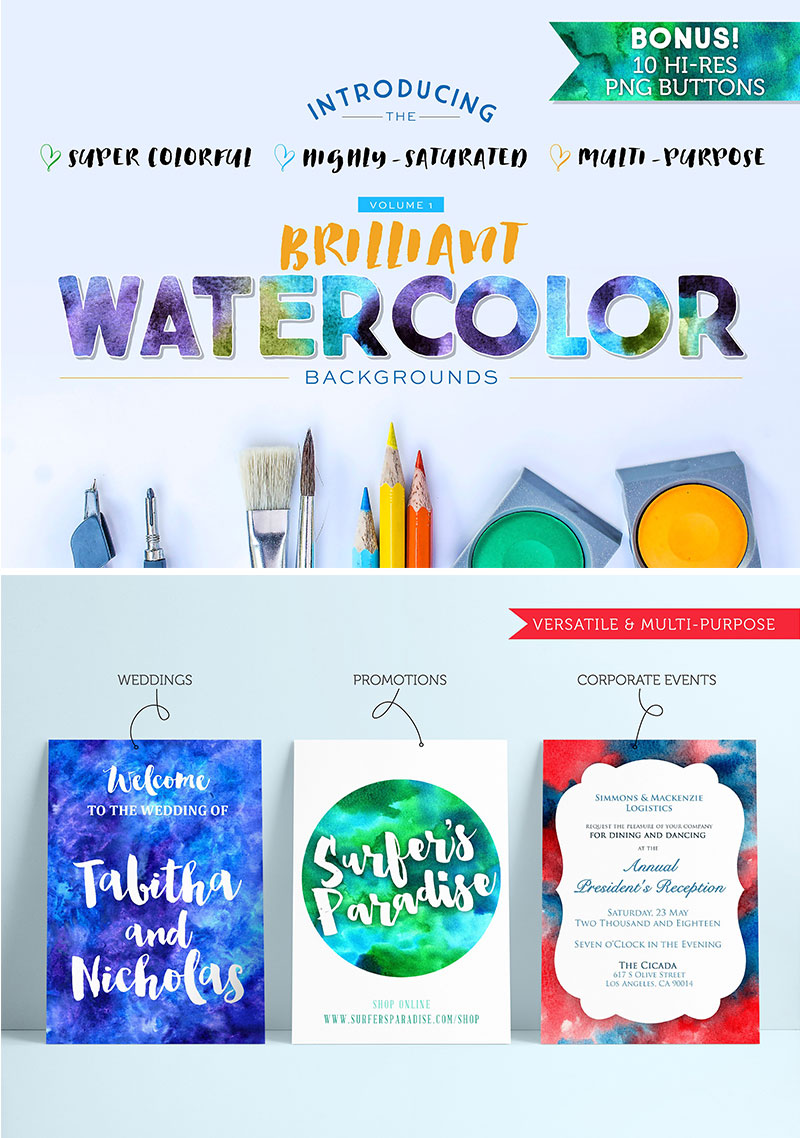 All hand-painted in rich watercolour which is perfect for your marketing, stationery, branding and personal projects. Use each background on its own, or put 2 or 3 together for a different effect — the possibilities are endless and it's all up to you!
Get some watercolour goodness here.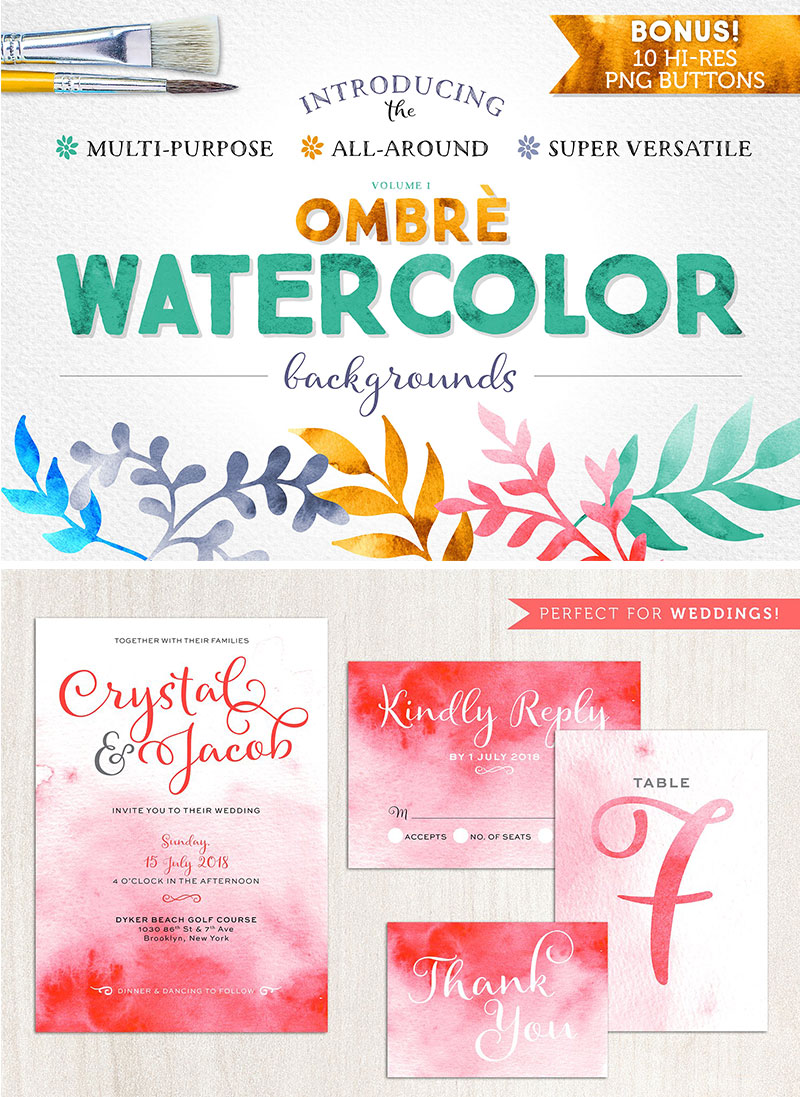 Here's a dreamy watercolour kit for weddings, branding, invitations, brochures, posters, calligraphy backgrounds, packaging, websites, posters and a whole lot more. My personal favourite.
Check out the ombre backgrounds here.
I have a few more products that I'm working on, and will update you all here when a new item's up. Spread the love!