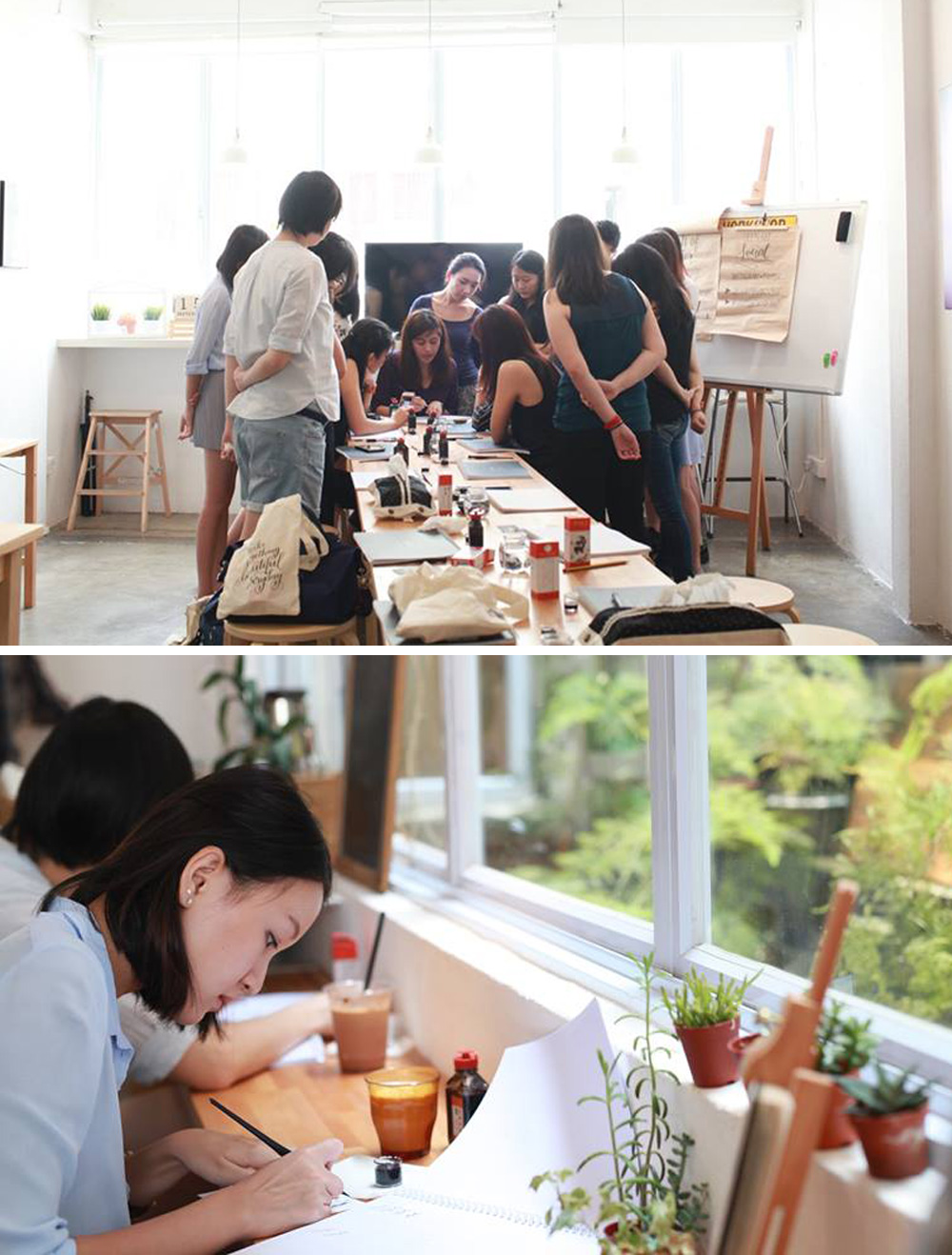 Photos courtesy of Jim Orca / The Untitled Space
Do you want to learn modern calligraphy and brush lettering?
Hi everyone! Here's an update of the available classes in the next few months. I am switching from huge classes, to private and more intimate ones. This means I will have a schedule of classes up for you to choose from, and sign-ups will be in groups, with one contact person. If you and your friends would like to join me one weekend, please email me at info at happyhandsproject dot com, or simply use the contact form on this website, and let me know the number of participants along with your preferred date and time.
However, there will still be a bigger class available soon for individuals out there. Subscribers to the newsletter will receive updates first! September class schedule is out!
Everything will be provided in class and yours to take home. Each workshop will be 2.5 to 3 hours long and are great for beginners aged 10 and above, except the 'Written In Gold' class which is for intermediate students.
Thank you all for the very warm and enthusiastic response to The Happy Hour Workshops. Much love to you all! xoxo, Pauline
Register for workshops here:
• Modern Calligraphy
• Brush Lettering
SaveSave
SaveSave
SaveSave