It's time for a celebration! Around this time each year, I host a giveaway that's slightly bigger than those I usually have. To kick off 2019, I'm giving away a nice bundle of goodies for brush lettering lovers! It doesn't matter how far along in your lettering journey you are. If you love brush lettering, don't mind having additional tools to help you hone your craft, or know someone who would love a bunch of free brush lettering tools, then you should join this giveaway!
So what am I celebrating, exactly? Well, there's my birthday, my wedding anniversary, and the anniversary of this baby of mine, the Happy Hands Project. When I started HHP I just wanted to share my calligraphy and lettering stories, and I can't believe it's still here! I'm still blogging and sharing my calligraphy and lettering passion with the world. I've met so many friends who share the same love for this craft and I've learned so much from all of you.
Here's to another year of learning and becoming a better artist! Being a creative means learning is life-long and we're all here to enjoy the ride.
This year's going to be a blast (happy dance!) as I'm looking forward to accomplishing many things on my to-do list. I'll share my big plans later on, but for now, here's the Happy Hands Project birthday giveaway!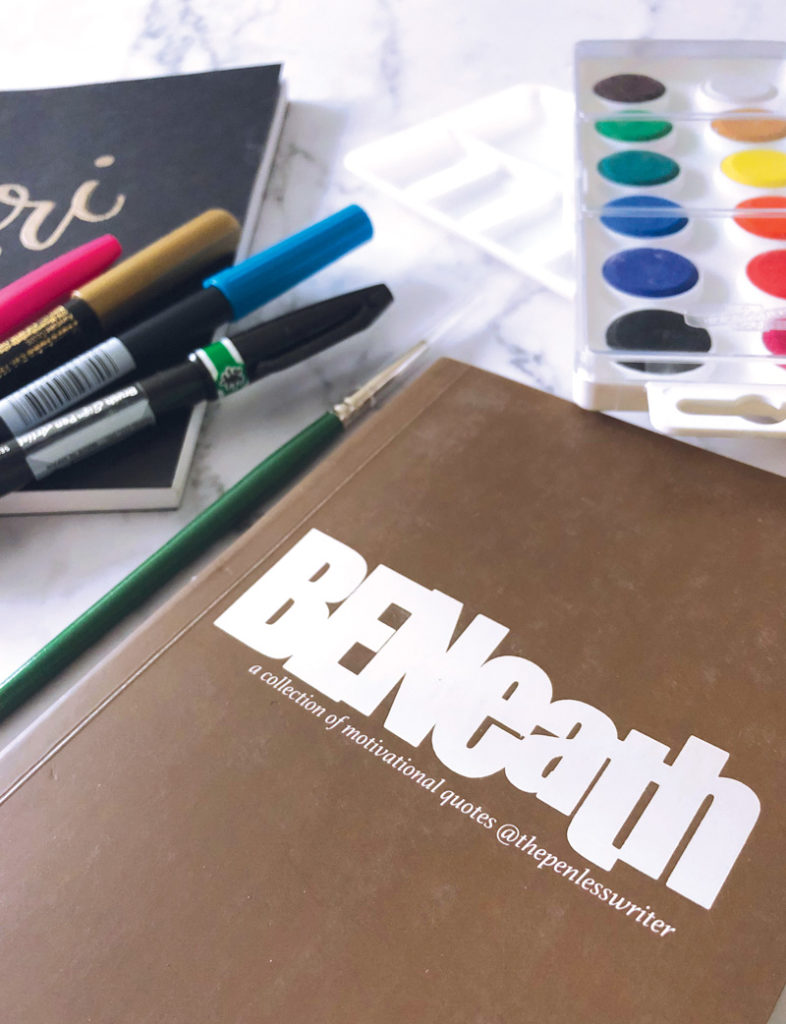 I teamed up with author and wordsmith @thepenlesswriter for this giveaway! We are giving away a copy of her recently published book, Beneath. It is a collection of some of the best motivational quotes she has written and featured on @thepenlesswriter Instagram page. If you're looking for quotes and words to practice calligraphy or lettering with, this book is perfect.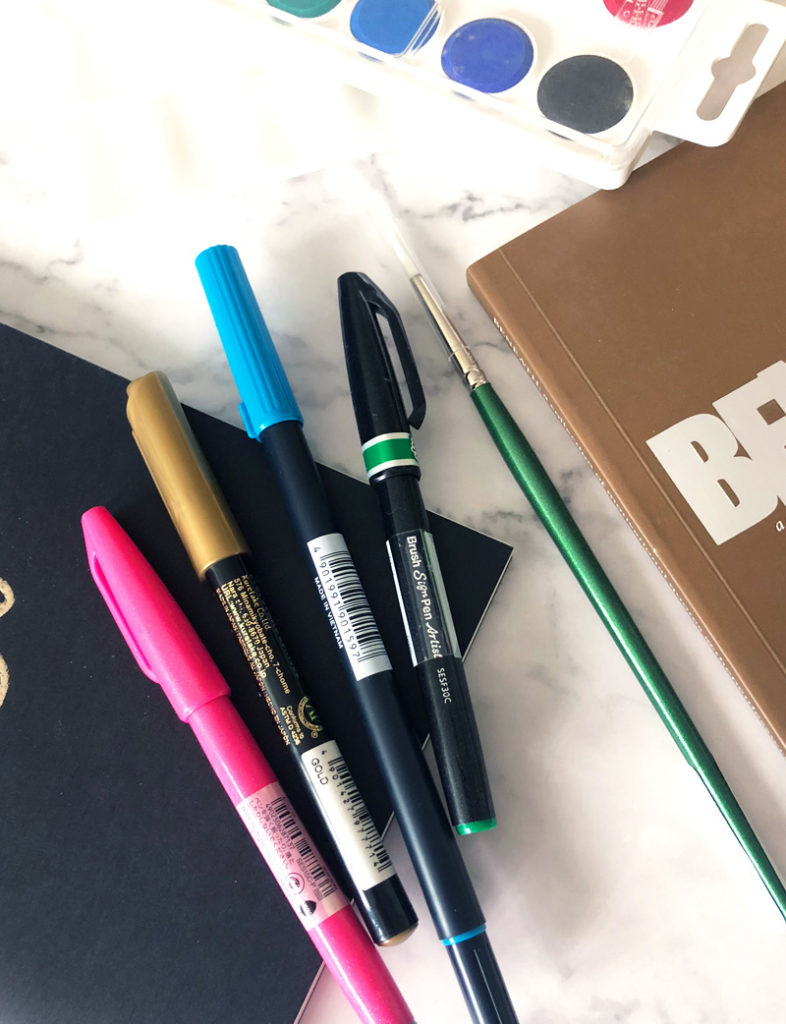 On top of that, I'll be giving away some of my favourite brush pens, and some watercolour tools to get you started in brush lettering using an actual paint brush. So what's in the bag, you ask? One lucky winner will win the following items:
12-pan watercolour palette
plastic mixing palette
paint brush
Zig gold metallic brush pen
Tombow dual brush pen
Pentel Fude Touch Brush pen
Pentel Artist Brush pen
A5 size notebook with the winner's name in embossed lettering
A copy of Beneath, a collection of motivational quotes by @thepenlesswriter
A5 size lettering print by Happy Hands Project (not pictured)
The giveaway starts today, February 14th, and closes on Thursday, February 28th at 12 midnight Singapore time (GMT +8). The lucky winner will be chosen randomly and will be contacted via email within 72 hours of the giveaway closing. If I don't receive an email reply from the winner within seven (7) days of the original email, I will be randomly selecting another winner.
Open internationally! This giveaway is open to everyone 18 years old and above. The prizes will be shipped via Singapore Post, so as long as I can ship to your location, you can join! Shipping of items to the winner is free of charge however, any customs fees (should it apply) will be paid for by the recipient. Good luck!
a Rafflecopter giveaway