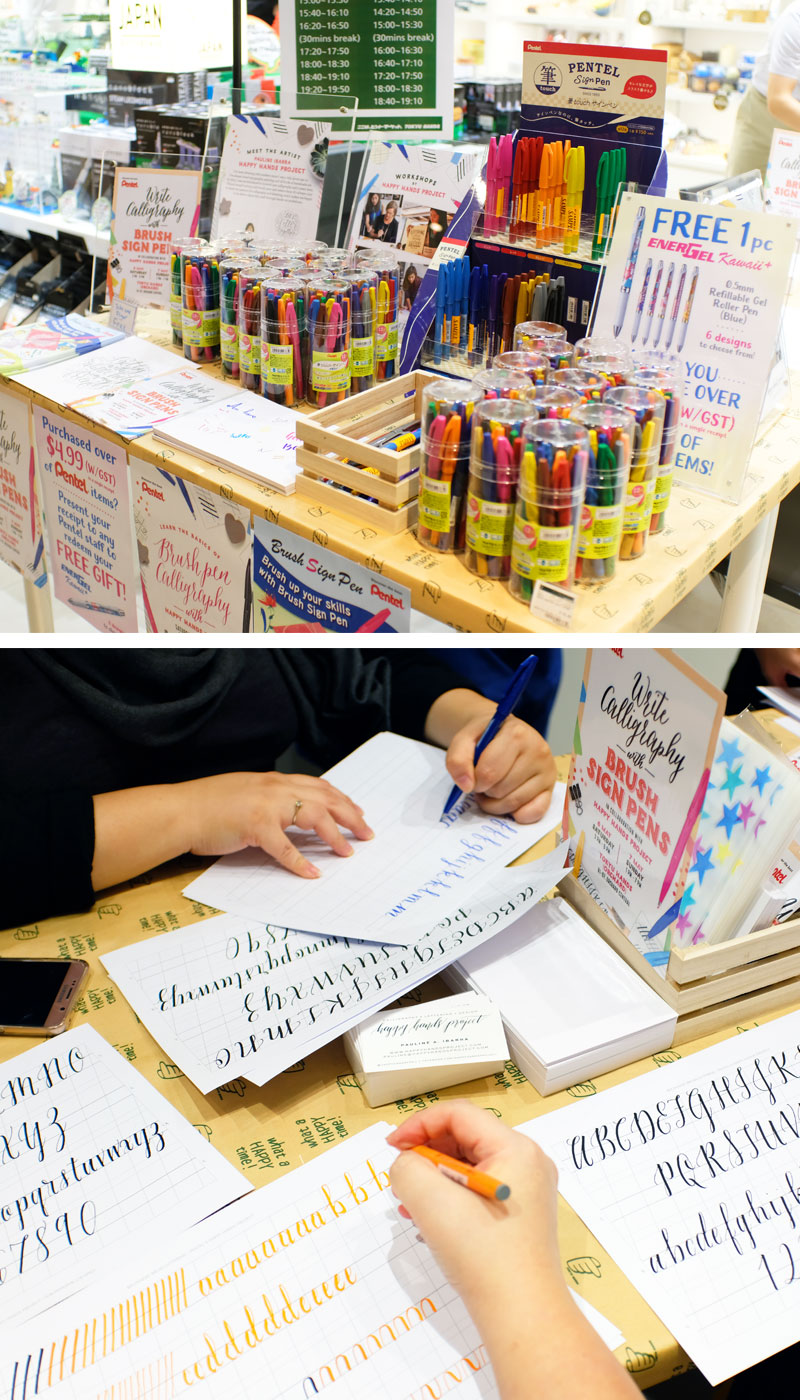 How do I describe the workshop weekend with Pentel at Tokyu Hands?
Two afternoons. Brush lettering with some of my favourite brush pens. Happy place. Happy people. Well, that's the best description I can come up with as I recall the brush lettering weekend I had with my friends from Pentel Singapore at Tokyu Hands Orchard Road.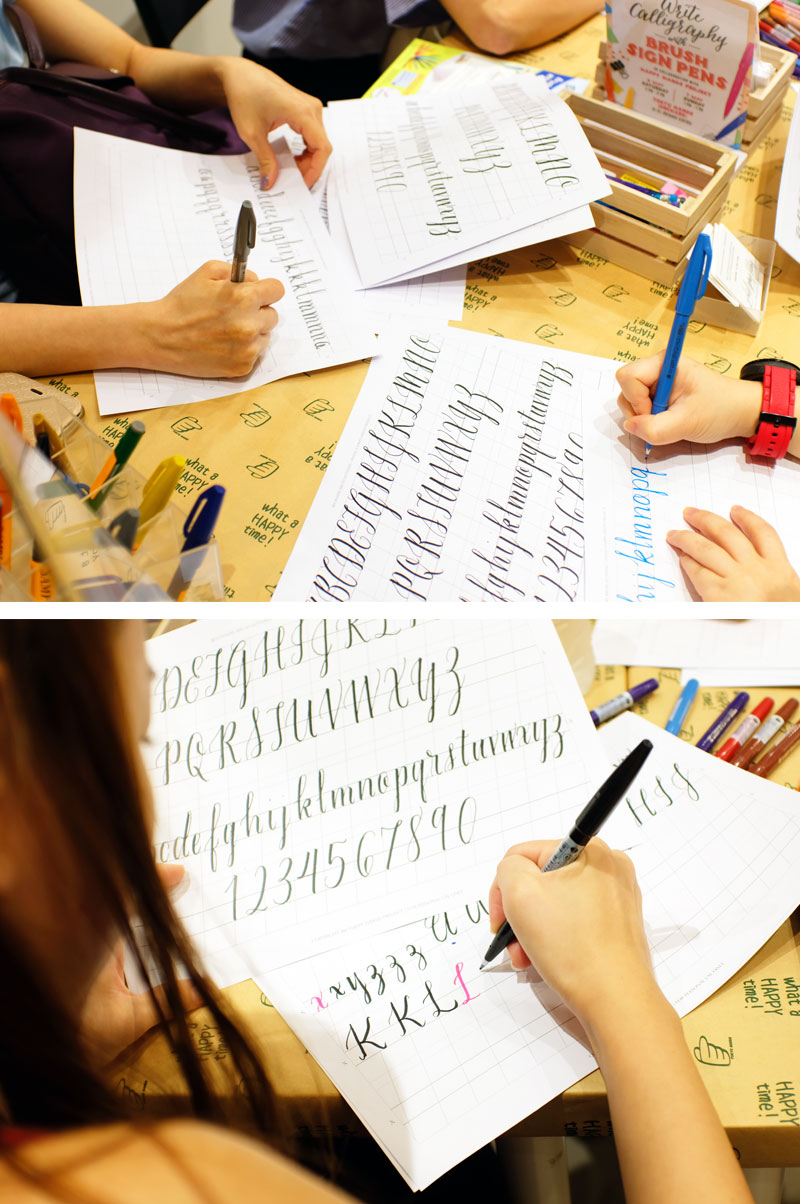 Saying it was a busy weekend would be an understatement. Pentel arranged 30-minute brush lettering workshops for free, and we had about 80 attendees in all workshops! I met 80 wonderful people who want to learn brush lettering! I think that makes the event so awesome.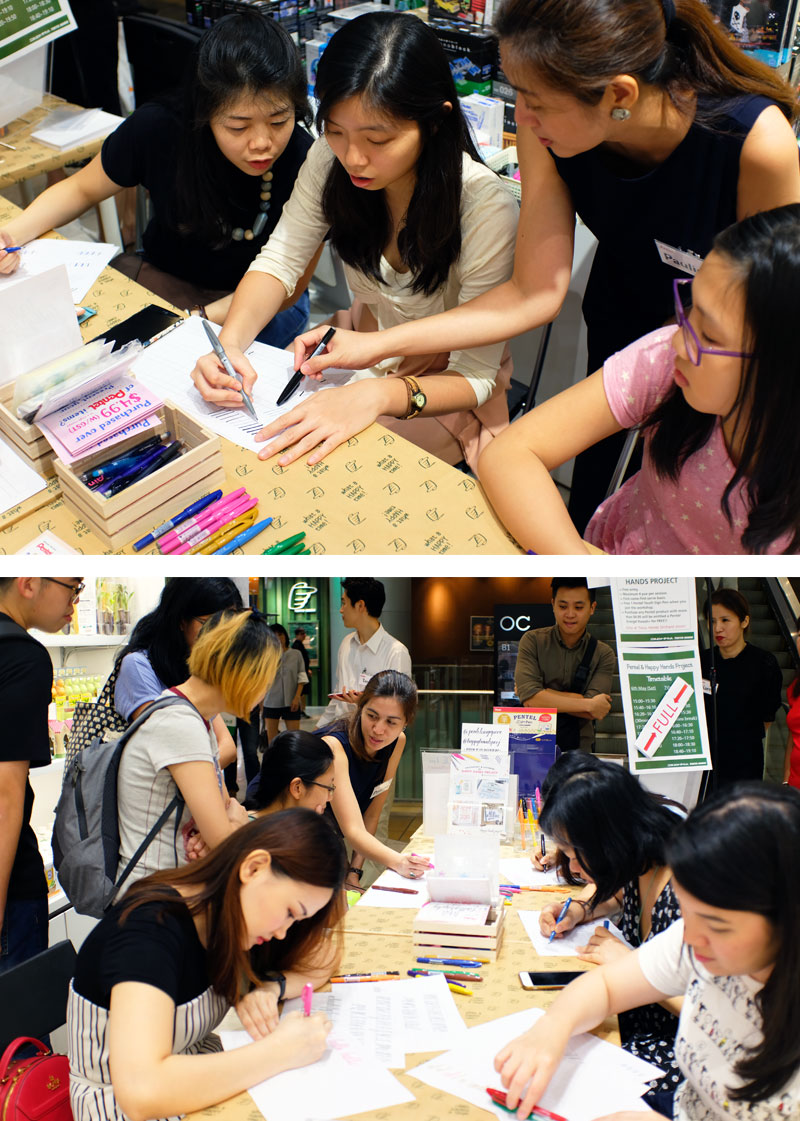 During the classes, we used the Pentel Fude brush sign pen. This pen is one of my absolute favourites, and is perfect for beginners. It has a durable felt tip which gives good control, so the user can easily create thick and thin strokes that are essential in cursive brush lettering. At the end of each class, the attendees get one free pen in their choice of colour.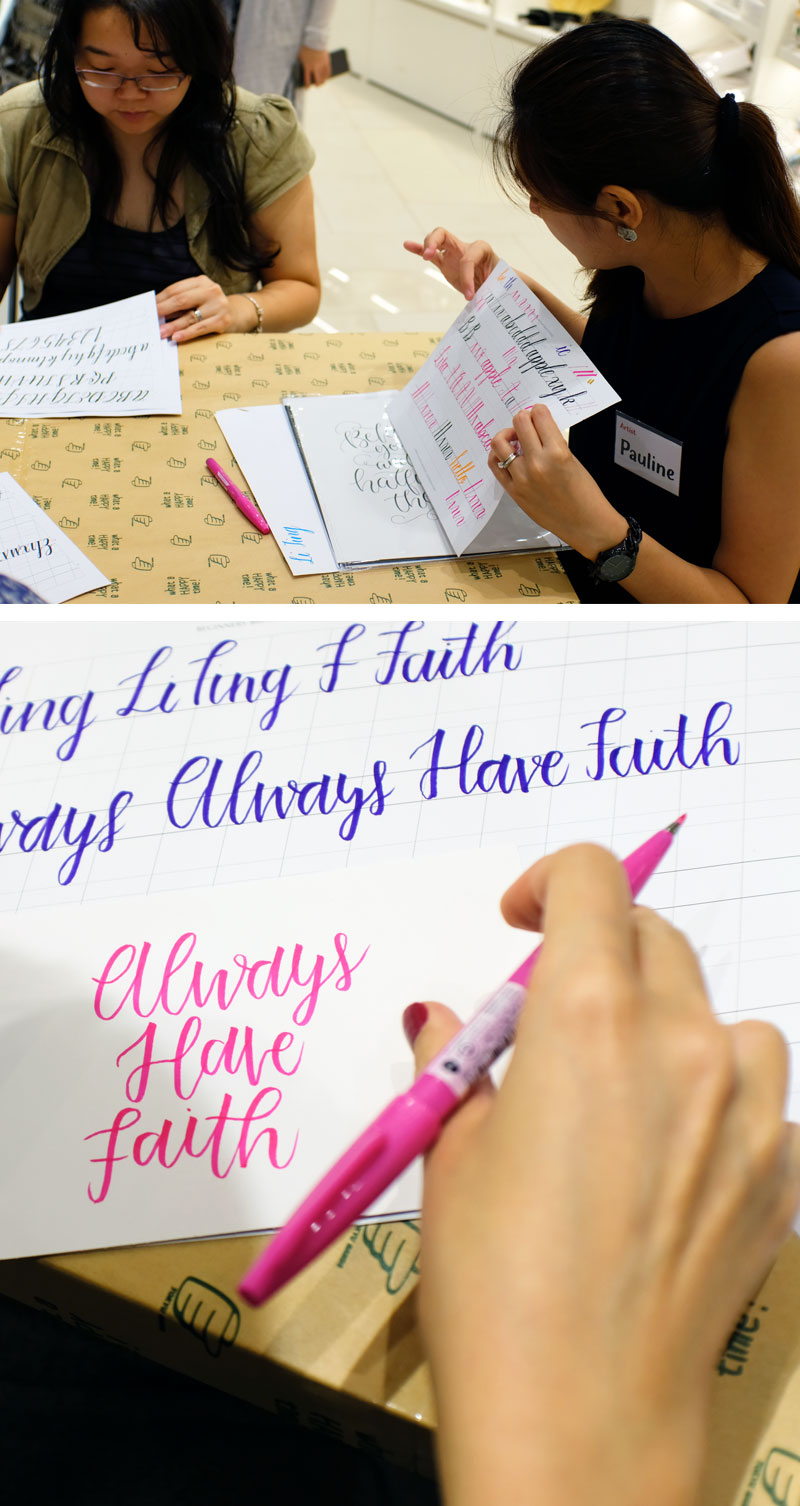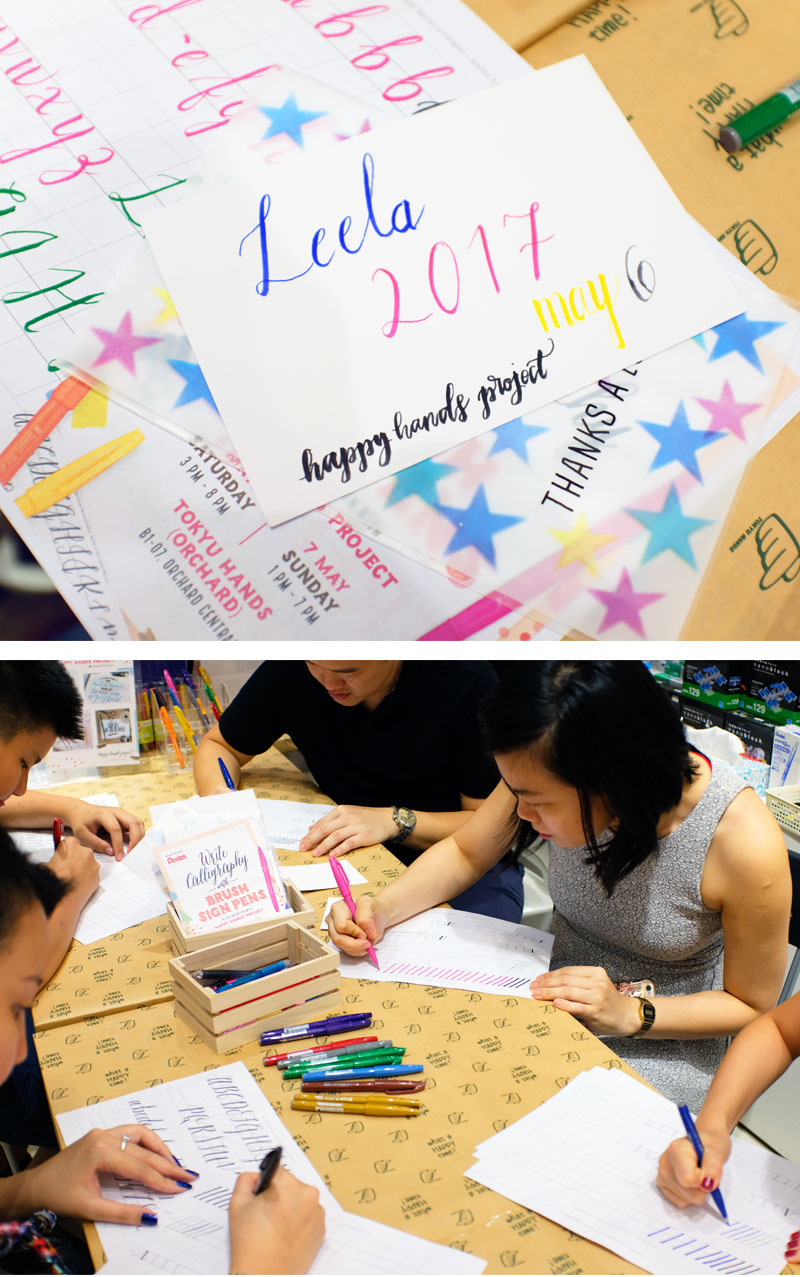 Way to go, Pentel! There were a lot of people asking about future events like this because the classes sold out so fast the first time. I'd love to have another go at this (it was that fun), so like the Pentel and HHP Facebook pages for future updates.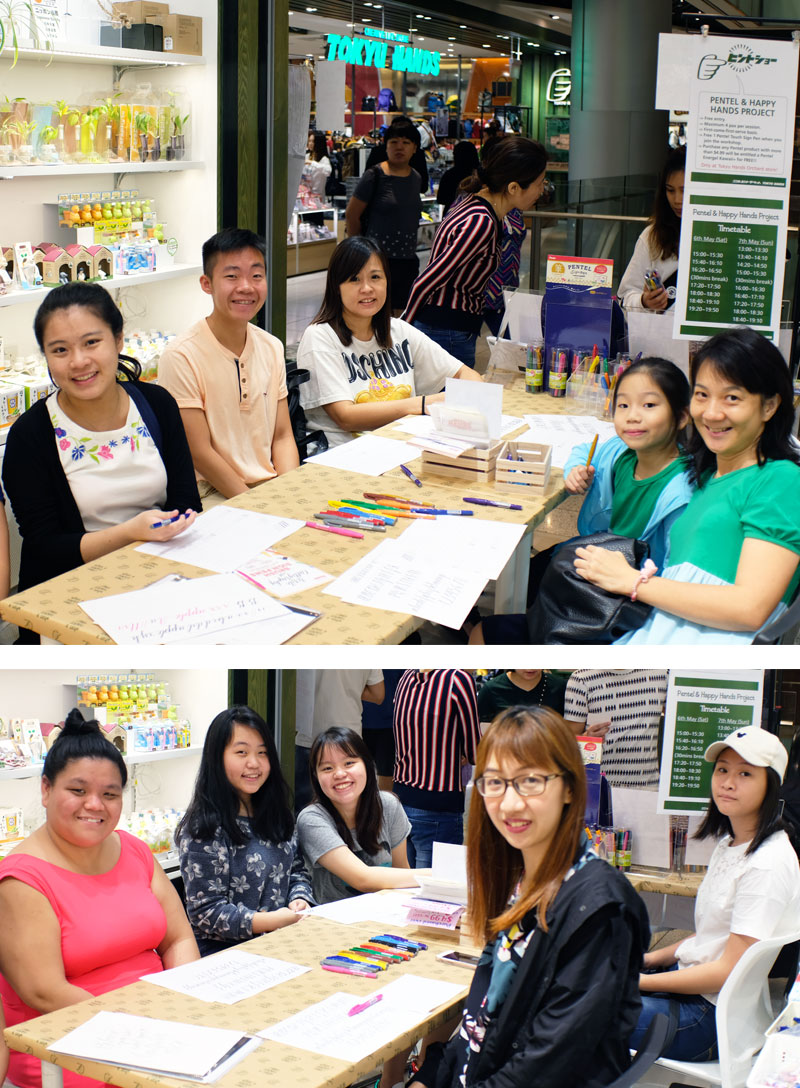 Thanks to Pentel Singapore, Tokyu Hands, and to everyone who dropped by to take the class or just say hi!
*All photos were taken by Pentel Singapore