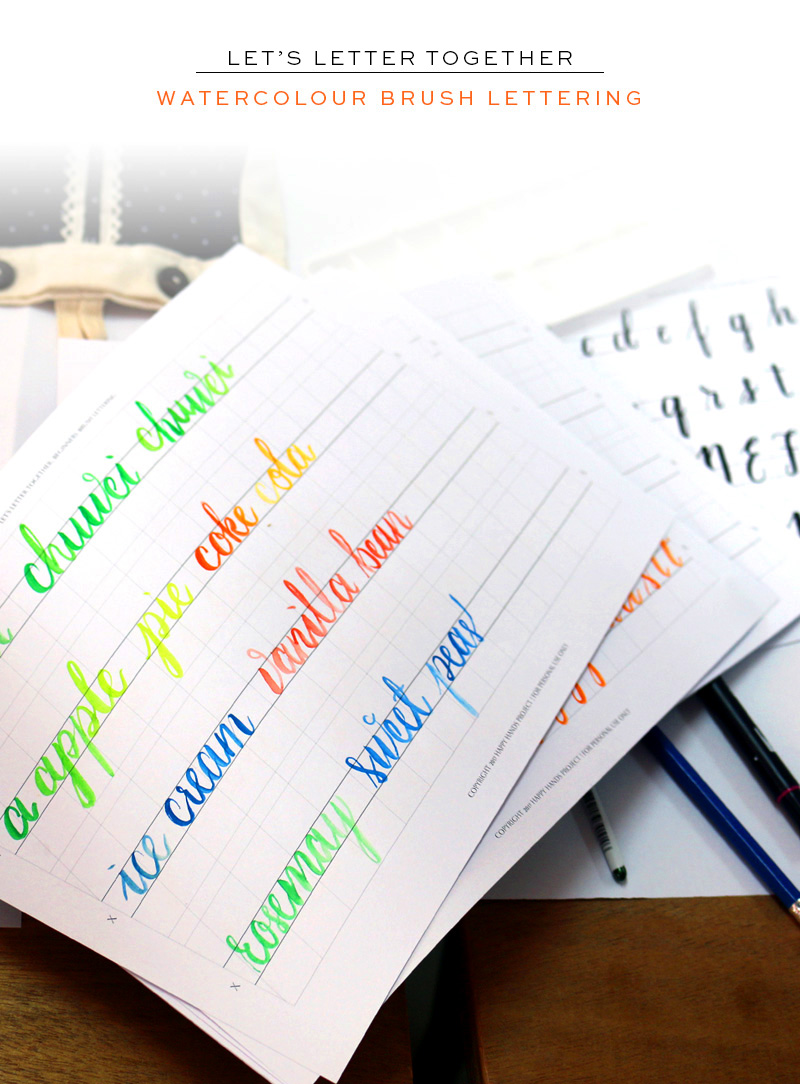 I had my first watercolour brush lettering workshop here in Singapore! There were new and familiar faces in the class, and I'm so happy to say I had a blast sharing freehand brush lettering with such a creative bunch. It was a morning filled with lots of colour and laughter (and cake and blueberry pie).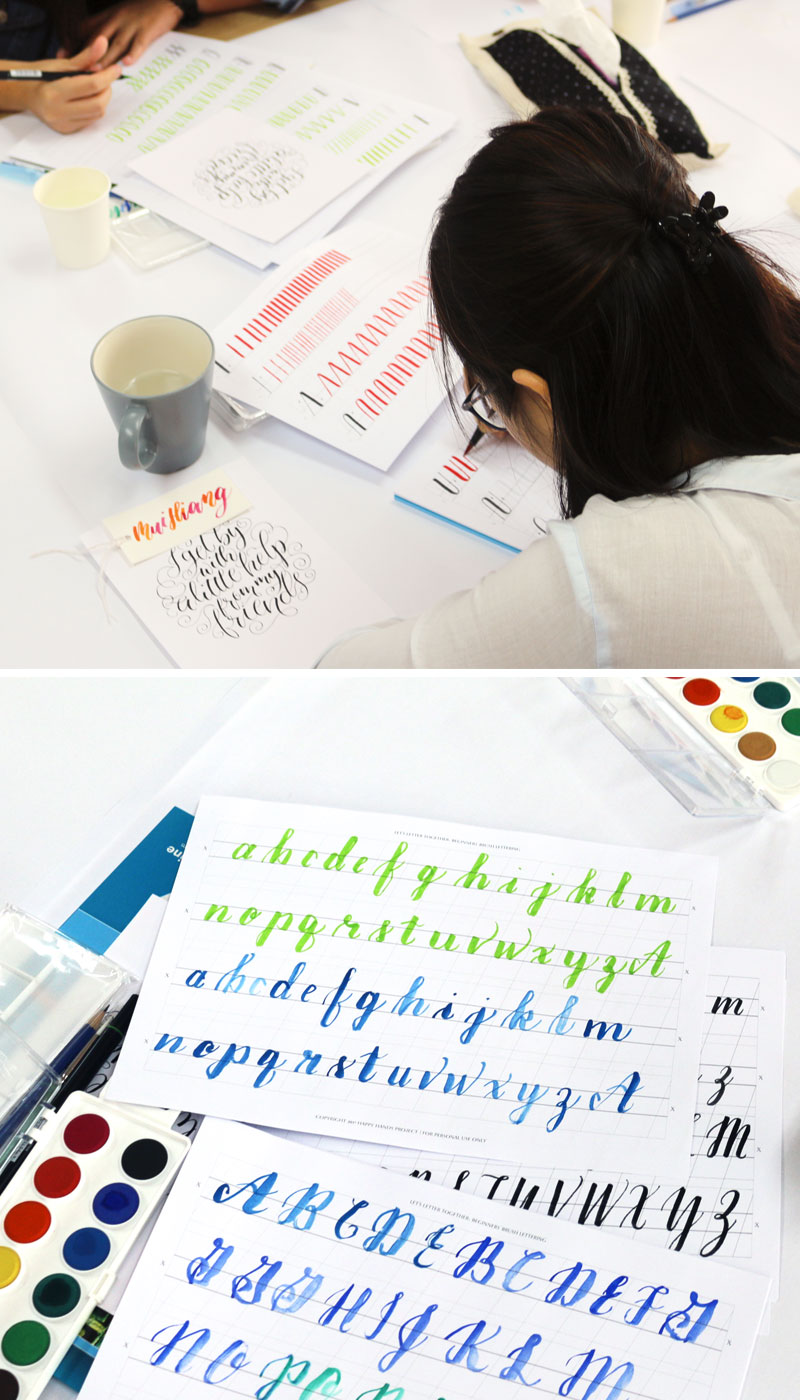 Let's Letter Together: Freehand Brush Lettering is a class that celebrates individuality and personal style. There are no strict letter forms to be followed, as long as the words are legible, strokes and slants are consistent. Hey, freehand doesn't mean indecipherable writing after all—it's bold and artistic, but easy to read.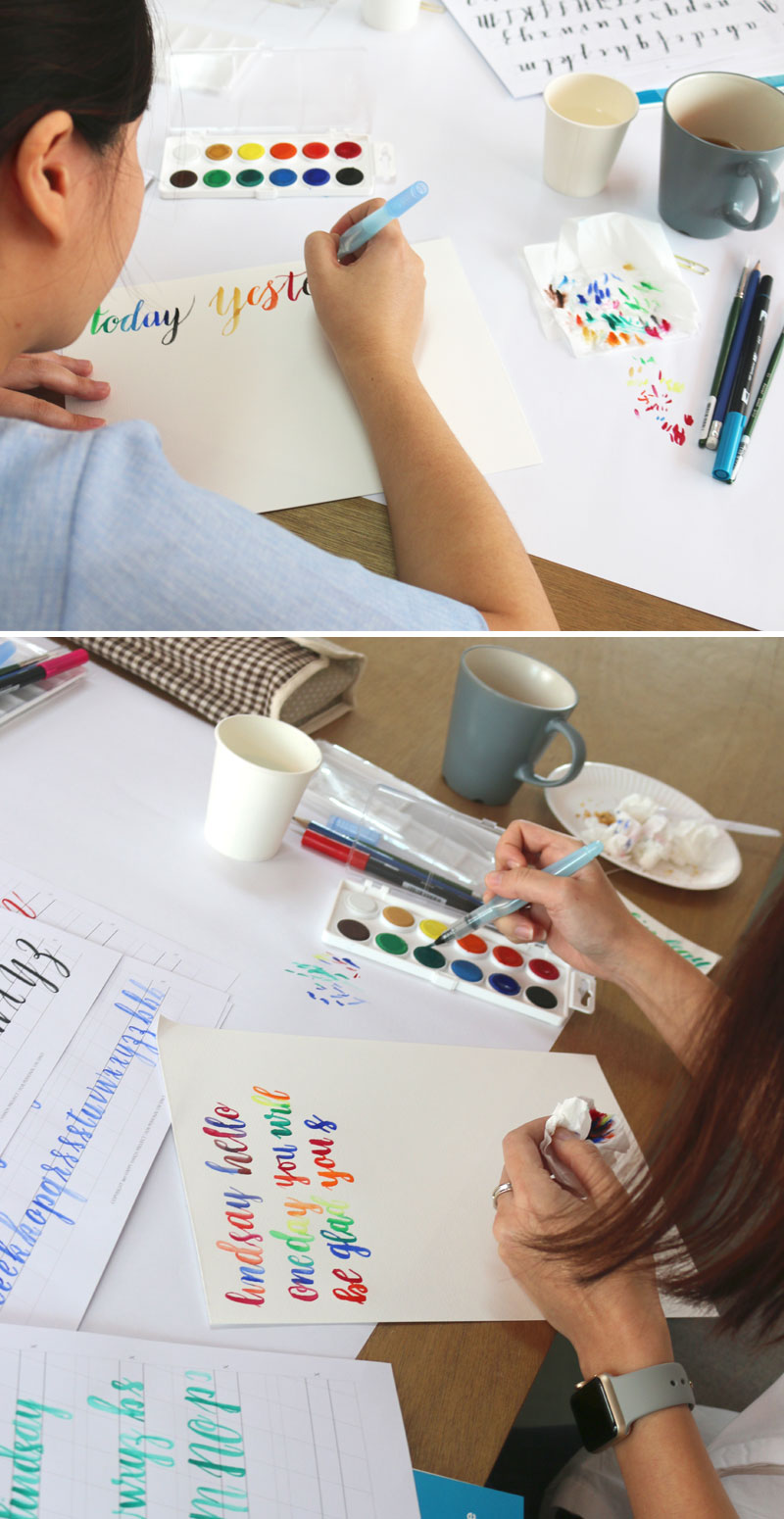 After practicing with the basics, we moved on to writing words, then composing a piece and finally, ombre lettering! I demonstrated 2 ways to create those beautifully-blended colours in brush lettering. Putting all the basic lessons together to create a final piece is always the best part of any HHP workshop.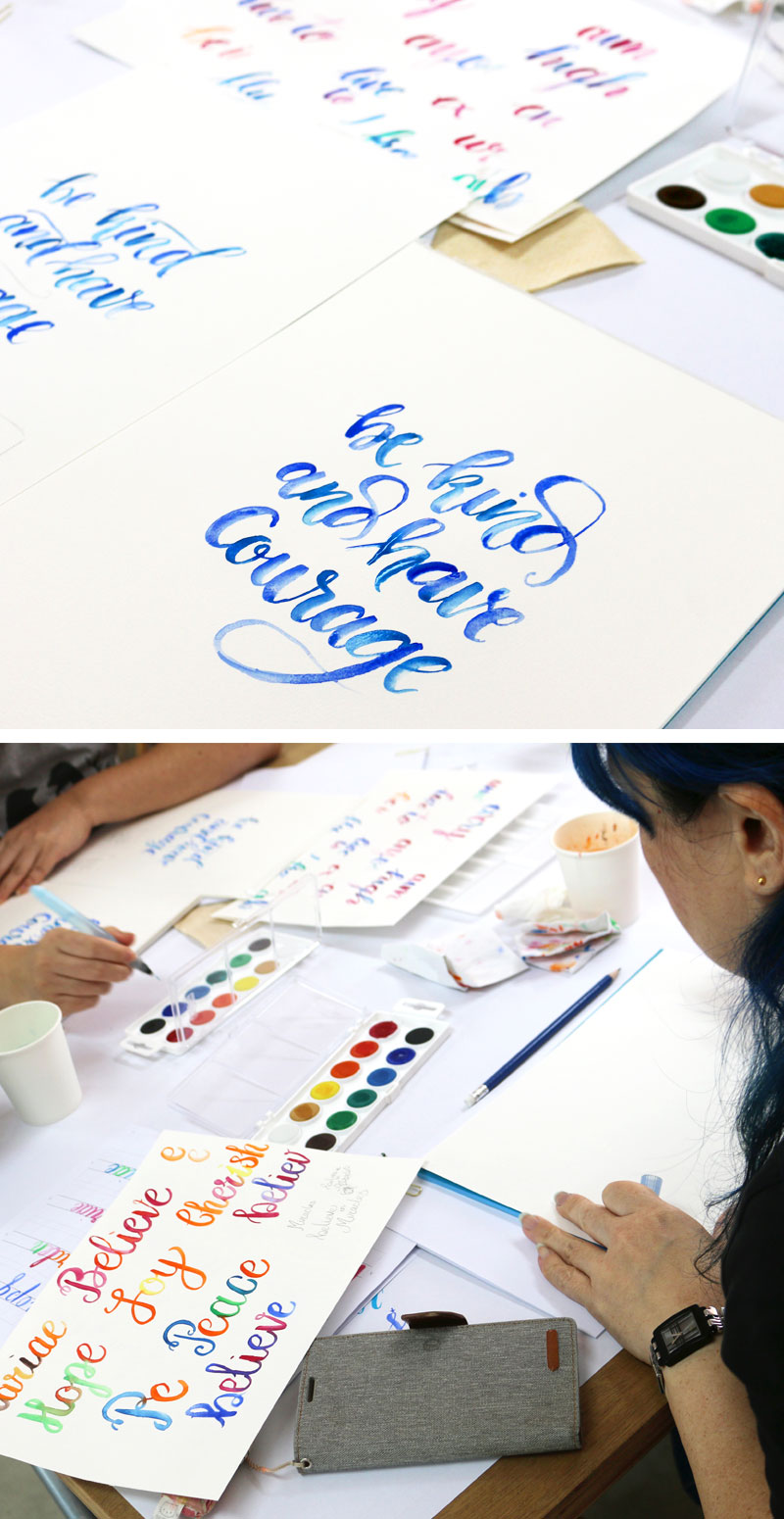 Brush lettering sure wasn't easy when I first started out. I was too familiar with modern calligraphy using the pointed pen, and shifting to a different writing tool threw me off kilter. Brush lettering takes time and lots of patience, and that's the same word of advice I give to anyone who's just starting out. I'm extremely happy to have been able to share in this class the tips and tricks I learned along the way. Seeing these awesome ladies and gents gain confidence with a brush made me feel like a proud mama.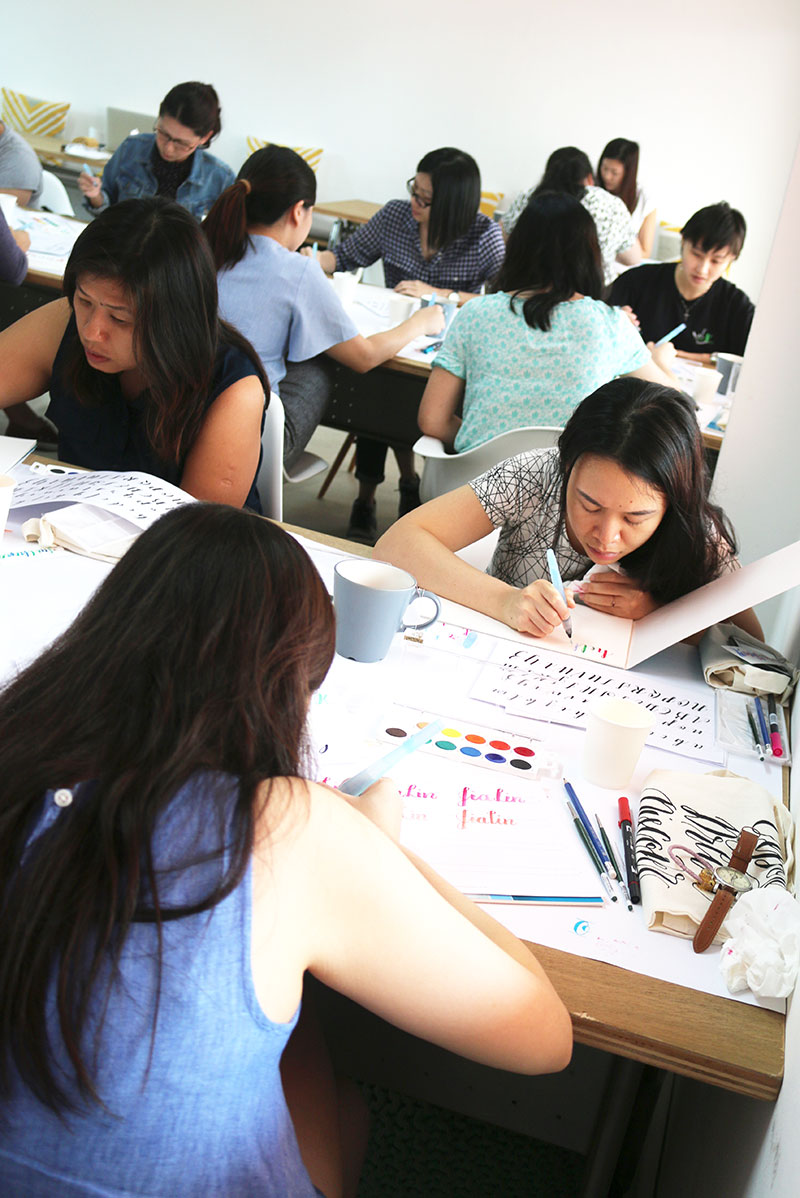 So guys, I'm planning for the next workshops for the next few months. I'm thinking of having another brush lettering class. Who's with me? Let me know in the comments below!