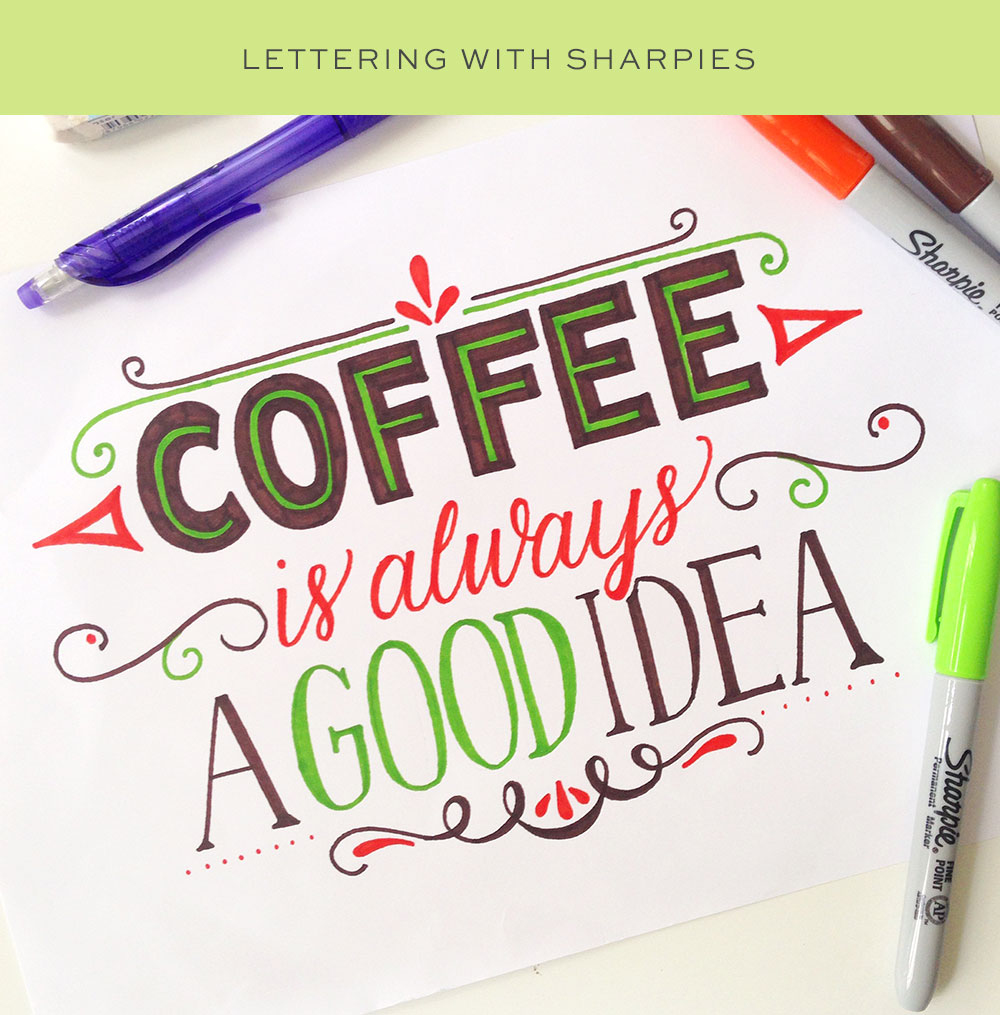 I've been using selected colours of Sharpies in the past few years. Aside from black which I use almost every time I do script lettering for commission works, I also have silver, gold and bronze. As a graphic designer, I create all my lettering in black then colour them in my trusty laptop.
Everything totally changed last week when I received a full set of Sharpies for a class I will be teaching in a couple of weeks. I wanted to test the tools and see if the markers will work well with the paper. I made my sketch in pencil and started filling it with colour… and I was hooked! I just realised that it's actually fun to go totally traditional and colour my artwork on paper.
I mean seriously, why would we rely on the computer when it's all the more fun to fill in the colours by hand? I was thinking about why I didn't do this before, and I could only think of a couple of things — first, colouring it in Illustrator is more convenient. I can do and redo as I please. Command Z. Trusty shortcuts. The works. Second, I wasn't confident that I'll be able to nail the colours in one go. There's no 'undo' in the analog world. If I'm not pleased with my work in the end, there's no other choice but to crumple the paper and do the whole thing all over again.
Well, obviously my lettering still needs a lot of improvement, but I'm quite happy that I did it anyway. I guess it never hurts to try a new tool, and if it doesn't work the way you expected it to, don't give up! I'll probably be opening a Beginners' Lettering Class here in Singapore in the near future so if you're on this island, email me if you're interested! In the meantime, here are a few more Sharpie DIYs around the web that I think might be fun to try:
If addressing envelopes in calligraphy seem intimidating for a beginner, here's a way to use Sharpies instead. So pretty!
For coffee lovers like me (who can't get enough of mugs), this is a fun DIY to try.
I'm in love with these black journals with gold Sharpie lettering! Gold on black never goes out of style, even if it's not Christmas.
Have fun lettering with colours! xo