Last year I wrote something called Lettering Without Thinking. With all the calligraphy commission works I've been doing lately, I didn't have much time to use my brushes and just play with them. With calligraphy, I'm always concerned about legibility and balance, and whether the thickness of my strokes are consistent. I do play around with my pointed pen, but it's not as carefree as no-nonsense writing with a brush.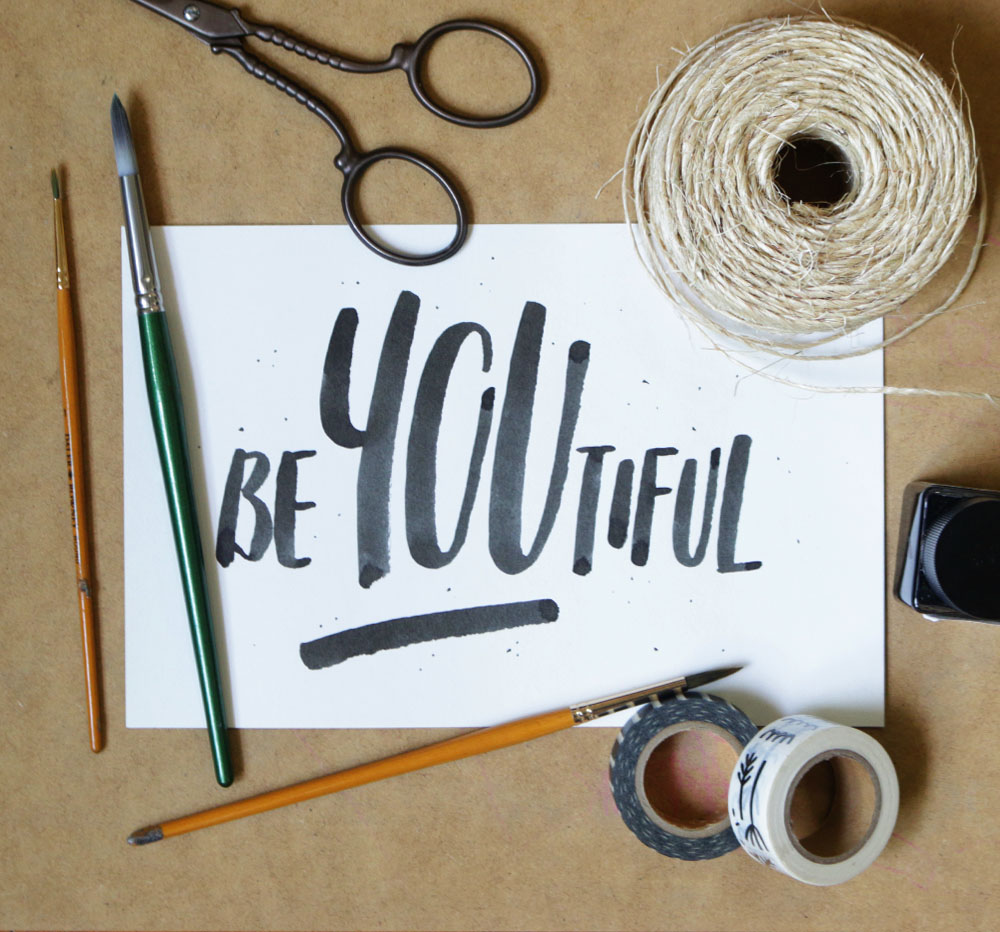 Let me share with you a couple of pieces I've done a week ago, using a round #8 brush and black Ecoline watercolour. The only thing I wanted to do here is to centralise all the words, write them big and small, make a mess, and have fun. And I was able to do all those — I just made sure I had a lot of paper that's ready to use. I didn't do these all in one go! I did a few different styles and chose these two as my favourites.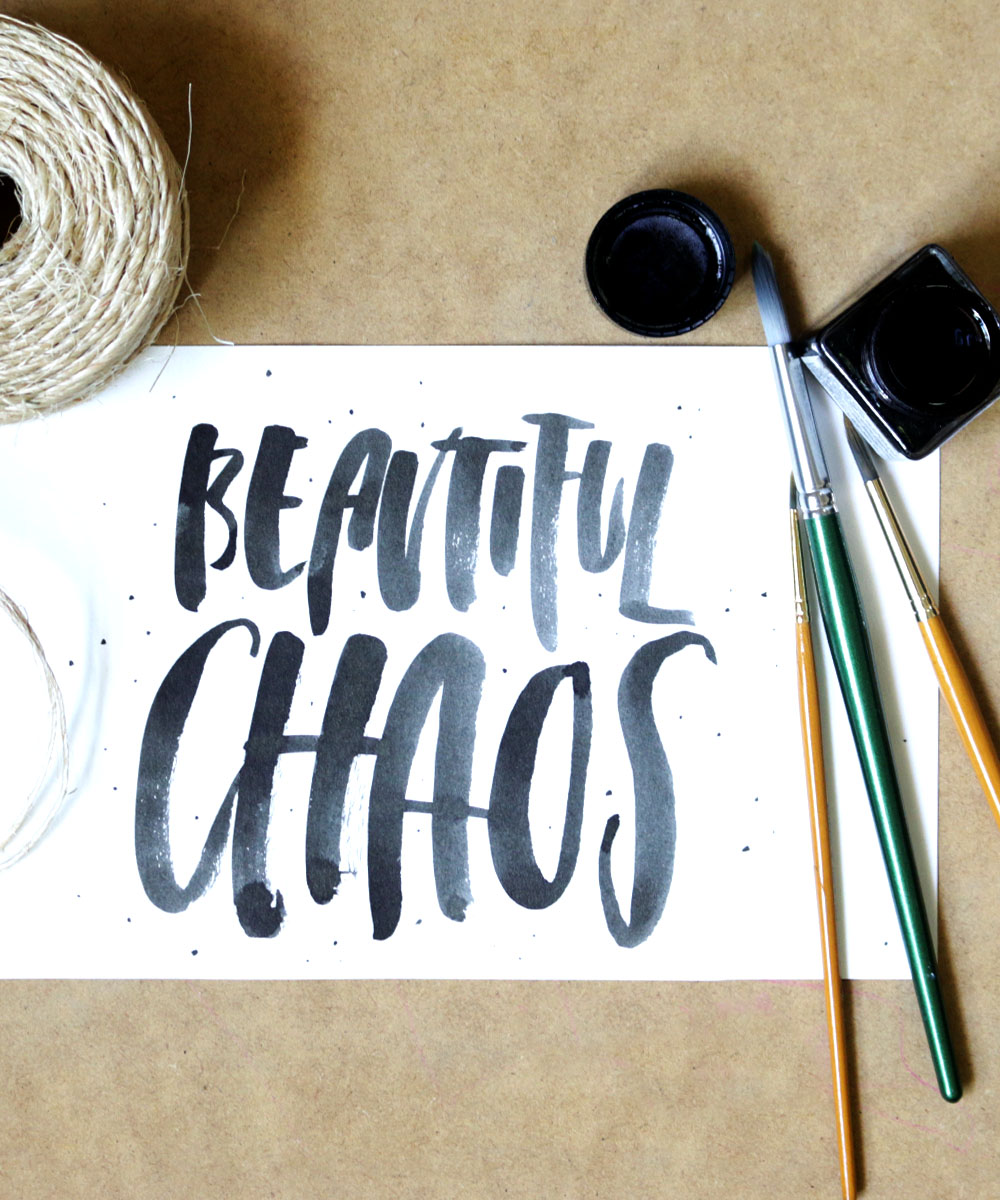 Here are a few suggestions on how to experiment. You'll get different results every time!
Try different brushes
Use watercolours, and don't wash your brush when changing colours
Tear your papers' edges for a rustic look
Splatter some ink when you're done, just resist the urge to overdo it!
Don't think — just go crazy!
Have fun lettering, everyone!